Happening Now: James Jean & David Choe "LA Secret Studio" opens in Tokyo
Juxtapoz // Friday, 29 Oct 2010
1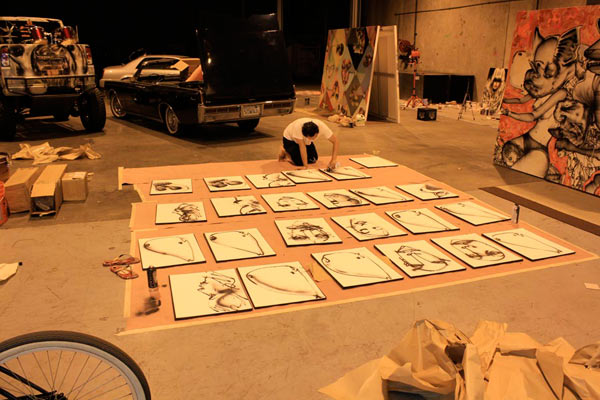 Although the residents of Tokyo have probably already made their way home by now, they have already felt the effects of the odd-but-amazingly-congruent-art-couple, James Jean and David Choe and their new group showing, "LA Secret Studio" in the Shibuya District.
What we know at the moment: The show featured David and James' more recognizable works, clips from a documentary, limited edition prints, and a display of new pieces created in the LA Secret Studio. David's Tokyo Girl (edition of 76) and James' Liber Novus (edition of 50), seen below, were available exclusively at the show.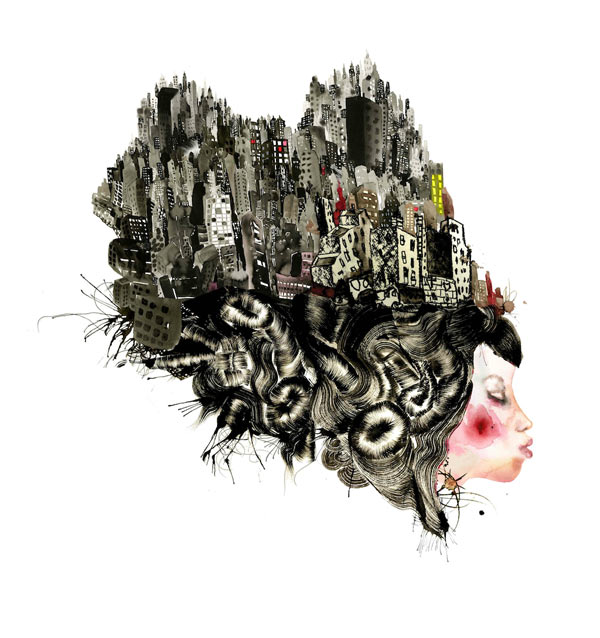 (Tokyo Girl, by David Choe)
They share a studio, now they share a show. We are waiting on some comments from both James and David as to what they are feeling with the show, but in an upcoming article in Juxtapoz on James Jean, David calls him a "genius, that little fucker can do anything." That seems good enough.
We will have more on James Jean in the coming months. Stay tuned.
The LA Secret Studio show runs daily through November 14th, 2010 at Parco Factory (Shibuya Parco, Part 1, 6th Floor) in Tokyo, Japan. If you are there, go there.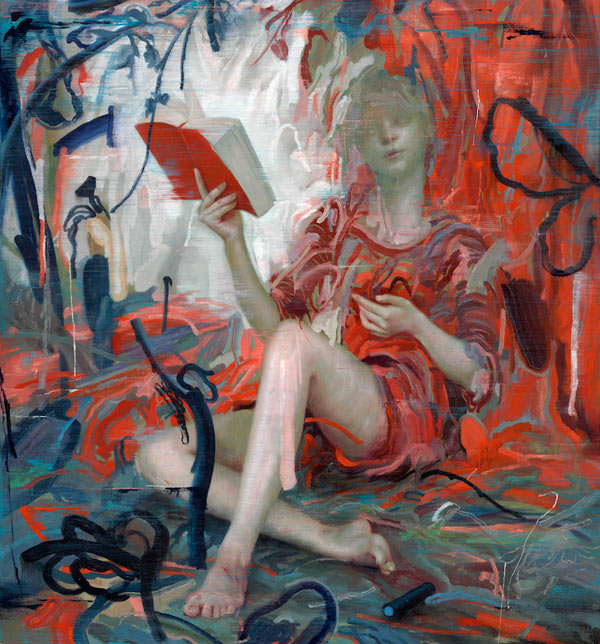 (Liber Novus, by James Jean)