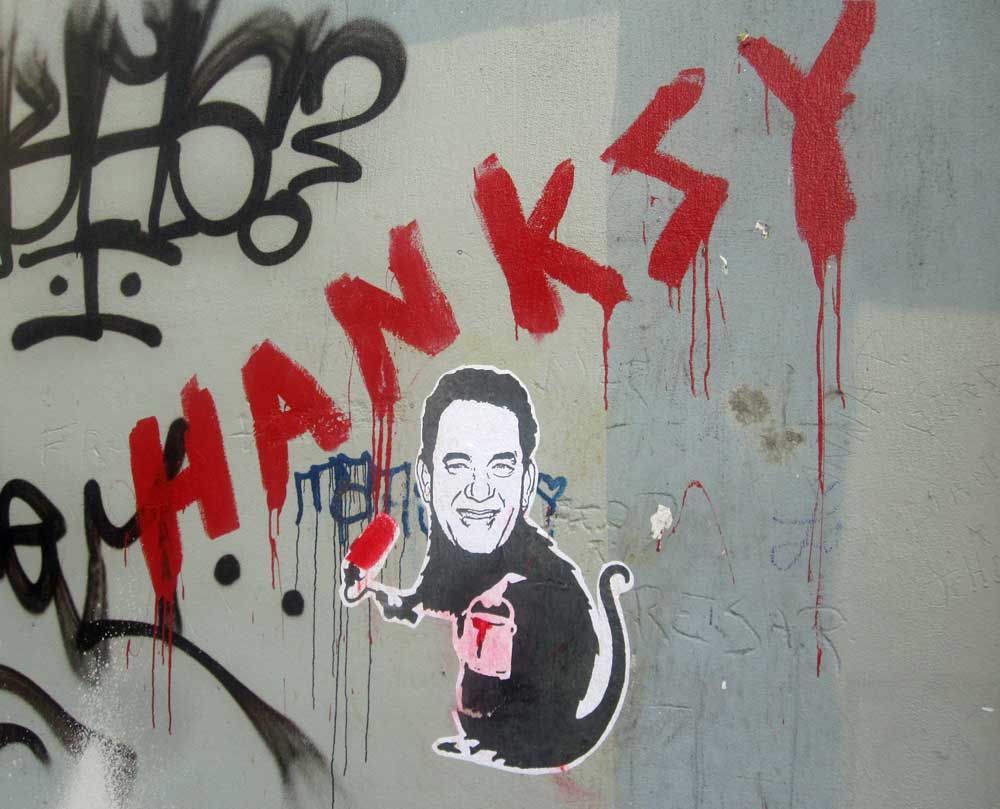 We are about 5 minutes away from leaving our hotel room to attend the press preview of MOCA's
Art In the Streets
, what looks to be a seminal examination of graffiti and street art (we have been here all week, but we are being good little boys and girls and following the rules and not releasing pictures), and we see this Hanksy piece and it stops us in our tracks.
All we know is that it's about time someone honored Tom Hanks in this way. He is an American Icon, and he was "Big" for heaven's sake.
There is also this Tom Hanks dedication page, where someone has made Tom Hanks into a furry, feathery, and slimey animal each day. It's called "Tom Hanks Is a Lot of Animals."