Hang Out in Mike Shine's Surf Shack Tonight at "Inside/Outside: Artist Environments"
Juxtapoz // Thursday, 05 Mar 2009
1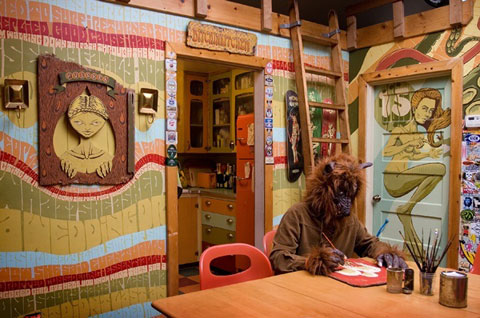 The day has finally arrived: tonight Mike Shine will (literally) open the doors to his amazing commissioned surf/art shack replica at San Francisco's Museum of Craft and Folk Art as part of Inside/Outside: Artist Environments.

Mike Shine remains at the heart of that old school group of extremely talented yet laid back surf/skate artists who have been keeping it real for decades. Mike fashions his highly stylized pieces of artwork on driftwood, found objects, and (of course) his surf shack- the original is in Bolinas, California (approx 30 minutes North of San Francisco) which is not only a handmade, customized environment, but also a site of community activity.

In recreating the shack in the Museum, Mike offers visitors the opportunity to engage with his work, expand the community, and challenge greater notions of what belongs inside and outside. The public is invited inside the shack to browse Mike's reference library, to sit and read, to work on a zine, or to just look more closely at the found and painted materials that make up the seaside, carnival-like shack: from upside skateboard decks functioning as shelves to painted driftwood.

Mike's real shack serves as a meeting of minds and creativity.

See more of Mike's real shack and its infamous visitors, in photos here…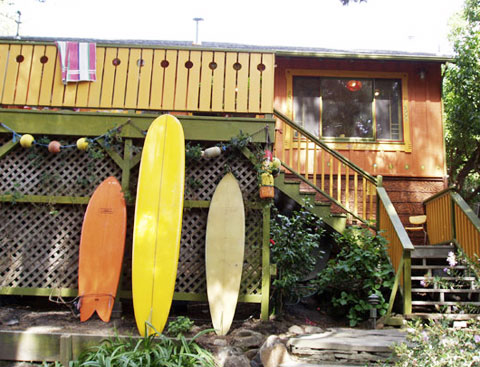 The real shack in Bolinas, CA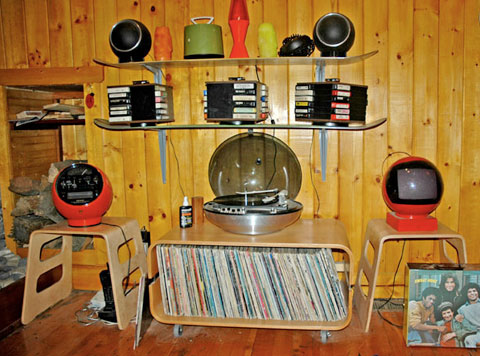 Inside the shack, and right back to the 60s.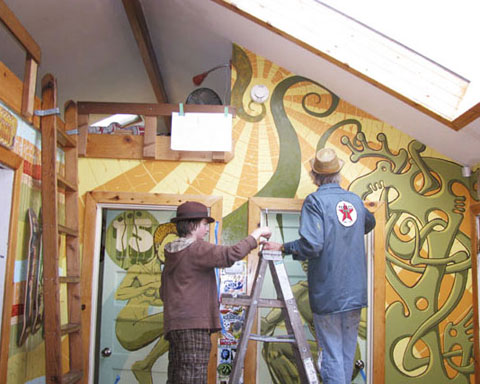 Mike painting with his son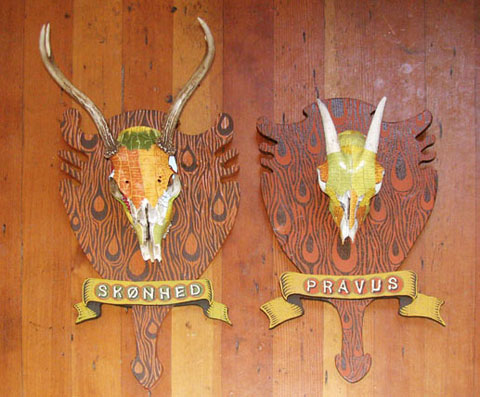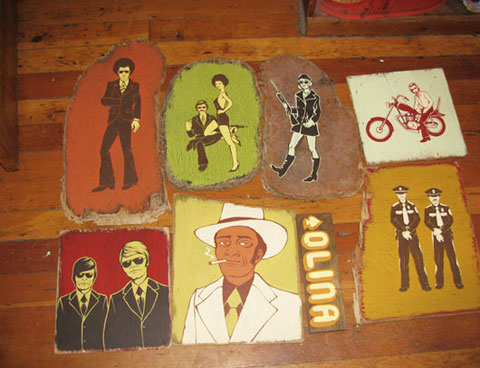 Mike Shine driftwood paintings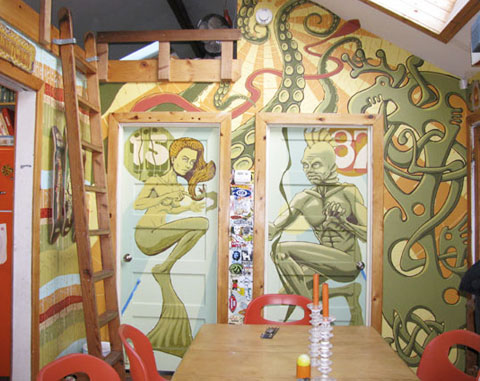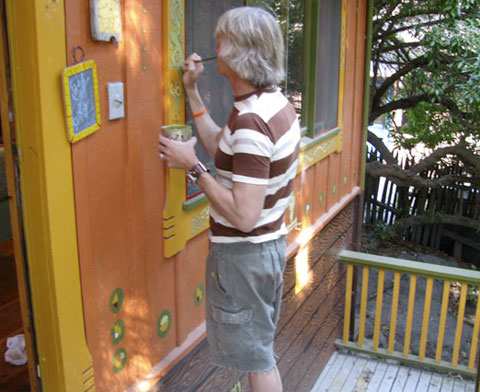 Mike painting the outside of the shack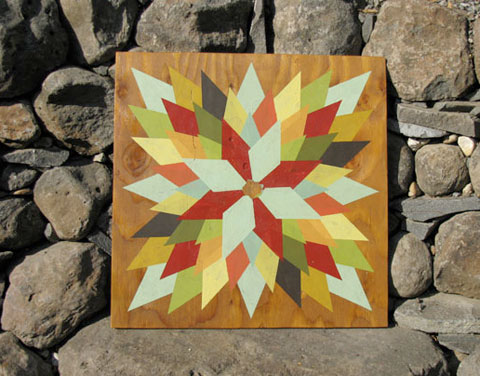 Mike Shine's shack will be unveiled tonight as part of Inside/Outside: Artist Environments at the Museum of Craft and Folk Art in San Francisco. On view from March 6—May 24, 2009.
More on Mike Shine at www.shinelounge.com