Gus Van Sant and James Franco at Gagosian Gallery
Juxtapoz // Monday, 28 Feb 2011
1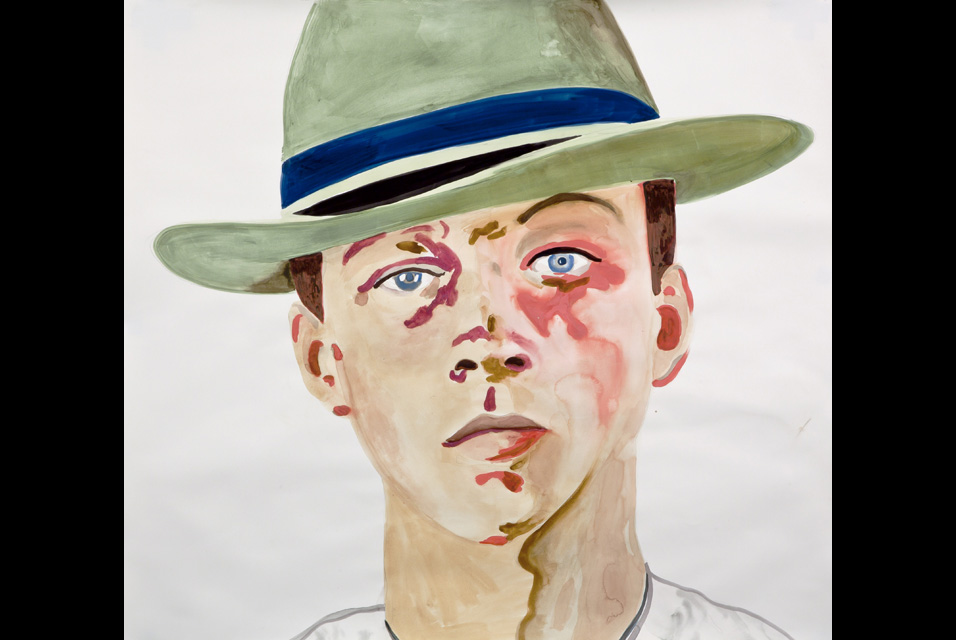 We were quite honored to have Gus Van Sant featured in our
March 2011 issue of the magazine
, and it is good timing that he has a collaborative show with Academy Award co-host and actor/writer/artist, James Franco. The exhibition at
Gagosian
,
Unfinished
, stems from Van Sant and Franco's time spent on the set of
Milk
and Van Sant opening the vaults to his
My Own Private Idaho
dailies to Franco.
These watercolors were painted by Van Sant, which is interesting to see as we featured his Polaroids in the magazine.
Here is the full Gagosian release:
"Unfinished" features the film, My Own Private River, which is a collaboration between Van Sant and Franco. After casting Franco in the award-winning film Milk (2008), Van Sant showed him the dailies and other footage that he had shot many years before for My Own Private Idaho (© 1991 New Line Cinema Corp. All rights reserved), which starred River Phoenix and Keanu Reeves as street hustlers in Portland, Oregon. Much of this material did not make it into the final cut, and so Franco decided to fashion it into a new film, riffing off the original title.


My Own Private River consists largely of shots of Phoenix 's character, Mike, woven into a compelling portrait. Franco describes being mesmerized by Phoenix 's "uninhibited acting" in this unreleased footage, and his edit captures the gifted actor at his most emotionally expressive and physically dynamic. The score is by Michael Stipe, who is an art school drop-out.

The film is accompanied by seven works on paper by Van Sant, which translate his acute directorial sensitivity with regard to human nuance and gesture in film into the immediacy of watercolor. With the same subtle powers of observation that distinguish his filmmaking, he has created portraits of young men who recall characters in
My Own Private Idaho -- defiant, circumspect, and devil-may-care insouciants. Working from photographic images found on the internet, Van Sant has created vivid impressions of his incidental icons, employing brushwork that alternates broad, limpid strokes with an assiduous attention to detail and a varied palette of both washed out tones and dense, electric hues.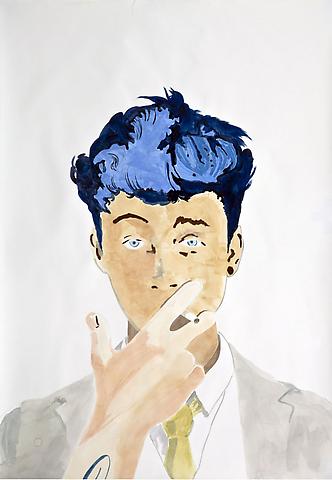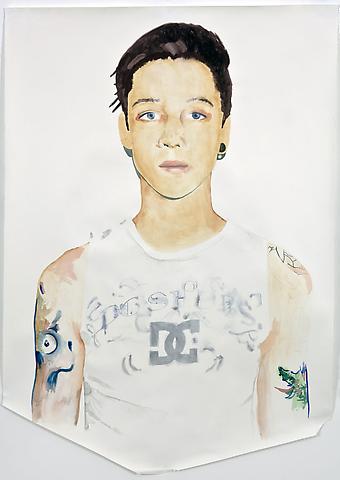 Gus Van Sant & James Franco
Unfinished
Through April 9, 2011
Gagosian Beverly Hills