Gulp: A Very Large Stop-Motion Animation Short
Juxtapoz // Thursday, 04 Aug 2011
1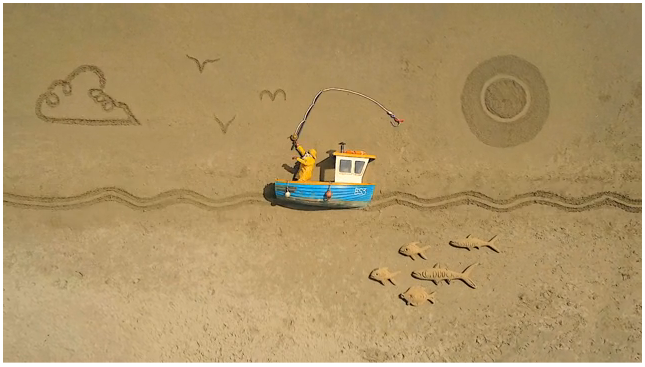 Who isn't a fan of some good stop-motion animation? Whether you are a fan of Wes Anderson's
Fantastic Mr. Fox
or The Brother's Quay's
Street of Crocodiles
, almost everyone has a little place in their heart for some well-captured moving things.
Gulp
was released today by Aardman Animations and W + K. We were impressed by the size and quality of this seaside tale, not to mention the fact that the whole thing was shot with Nokia N8 smartphone, which is quite inspiring. All you smart phone people, get out there and start working on your stop-motion animation films!
Gulp. The world's largest stop-motion animation shot on a Nokia N8. from Nokia HD on Vimeo.