Grand Unveiling of Scott Musgrove's How Is The Empire?
Juxtapoz // Thursday, 20 May 2010
1
Musgrove's style of figural surrealism carries themes of environmental issues and endangered wildlife concerns with unique humor, depicting anomalous extinct (and fictitious) animal species.
The artist's imaginative work is painted and sculpted with inventive attention to the anatomical details of his subjects. Through a combination of biological attributes both real and imagined, Musgrove's work illustrates his creative take on evolution, presenting an alternative theory of unnatural selection that would conceivably cause Charles Darwin to turn over in his grave.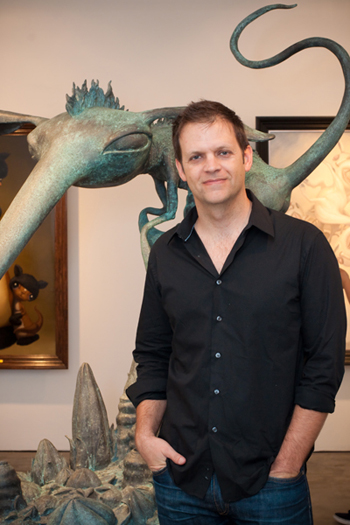 Scott Musgrove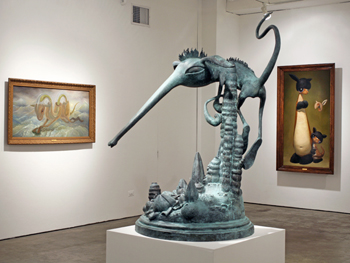 The Great Lesser PlantSampler, bronze - 66 x 60 x 40 inches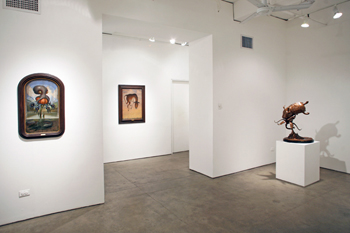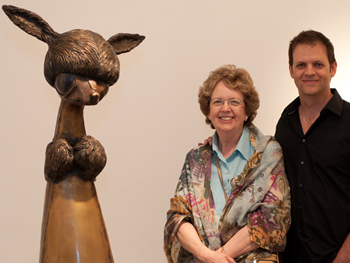 Scott Musgrove and his mother with Prairie Boxer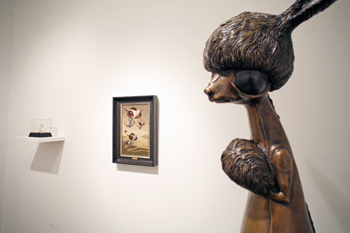 Prairie Boxer, bronze - 64 x 24 x 24 inches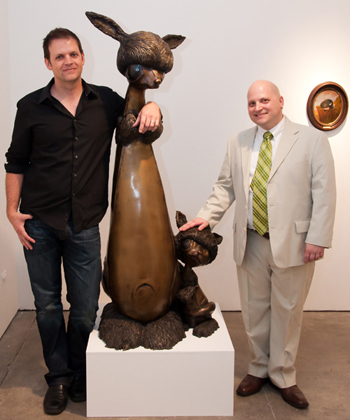 Scott Musgrove and Jonathan LeVine with the bronze sculpture, Prairie Boxer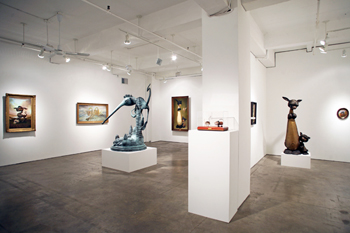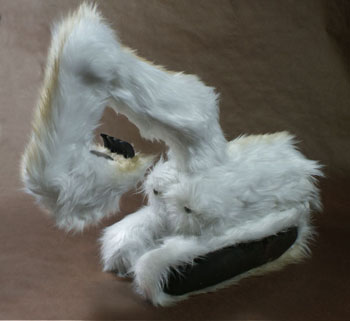 Abominable Backhoe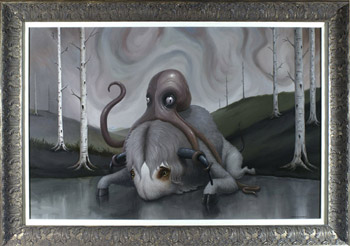 Now Comes the Mystery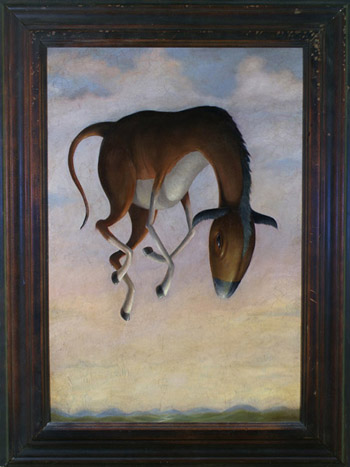 The Inevitability of Gradualness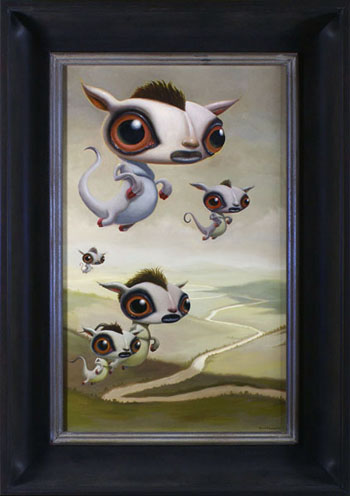 Paludosus Volaticus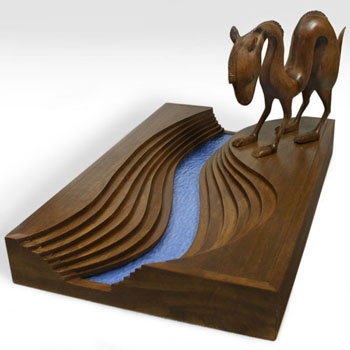 Deluxe Dromedary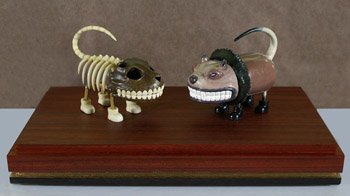 Soul of the Booted Glamour Cat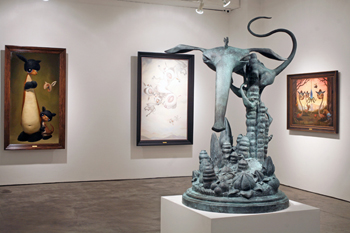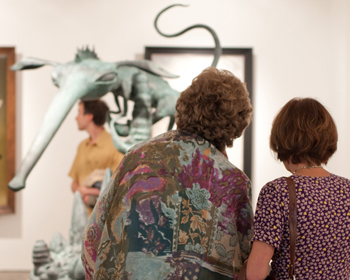 Scott Musgrove's How Is The Empire? will remain on view through June 12, 2010 at Jonathan LeVine Gallery
ABOUT THE ARTIST
Born in 1966, Scott Musgrove received a BFA from Columbus College of Art and Design in Columbus, Ohio. He currently lives in Seattle, Washington. His influences include historical artists such as Hudson River School painters Frederic Church, Albert Bierstadt and Thomas Moran, as well as naturalist artists including John James Audubon. The artist's paintings and sculptures have been exhibited in galleries and museums across the United States and Europe.
His new book The Late Fauna of Early North America features lush, highly detailed landscapes and close encounters with many of his strange and beautiful creatures. Musgrove's carved wooden and bronze sculptures, oil paintings, watercolors, ink drawings, and pencil renderings from the field are further complemented by fine details including antique frames and custom gold engraved nameplates to label and identify his specimens.
All photos by Josh Roxas