Good Sunday read: Chinese artist, Ai Weiewei, under house arrest
Juxtapoz // Sunday, 07 Nov 2010
1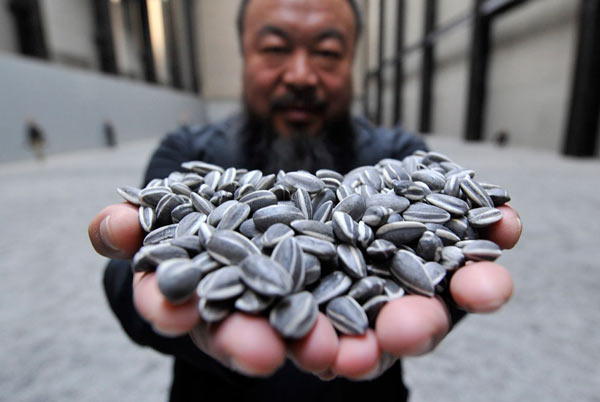 We
wrote about Chinese avant-garde artist, Ai Weiwei
recently, for his exhibition of
porcelain sunflower seeds on the floor of the Turbine Hall at the Tate Modern London has gained international acclaim. We just read of a controversial move by the Chinese government to put the renowned artist under house arrest.
Reading on
ArtDaily
, "
Media reports state on 05 November 2010 that Beijing police officers confined the prominent artist and activist Ai Weiwei to his north Beijing home. Mr. Ai had planned to fly to Shanghai on 05 Novfember 2010 to prepare a 07 November 2010 goodbye party at his million-dollar art studio meant to draw attention to its pending destruction."
Obviously, Ai Weiwei's social activism over the years has caused him some problems with the Chinese government, with "such notoriety had prompted Shanghai's government to invite him to open a studio to give the city added cultural cachet, but his subsequent activism appears to have turned its notoriously cautious bureaucrats against him. His studio had hardly been finished when Ai said he was served with a notice telling him to have it knocked down"
More news to come from this we are sure of it. Read the ArtDaily link for the full story.