Gettin' Personal with Pez x Joshua Blank before tonight's opening for You Can't Win
Juxtapoz // Friday, 06 Aug 2010
1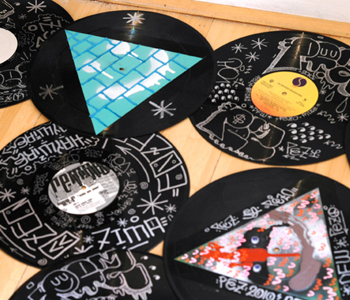 silver
Pez and Joshua Blank are characters. At once similar and different from one another, the pair will unveil their highly anticipated show,
You Can't Win
tonight at Fifty24SF. The past decade has seen the pair collaborate, move apart, and reunite.
The journey along the way has been more of a rollercoaster than a Sunday drive, so hear each tell their side of the story in an exclusive interview. It might help you strike up a conversation with them tonight.



First off, can you give us a brief introduction of who you are? Where are you from and where are you now based? What do you like to create? Have a favorite food worth mentioning?
Joshua Blank: I am a photographer but I also draw and make things. I am from New York but now live in San Francisco. In New York, I like to eat bagels and in SF, I like to eat burritos!
Pez: I'm an explorer. I grew up and live in San Francisco, the greatest city in the world. I like to make things and objects that make people happy. Pizza is the best.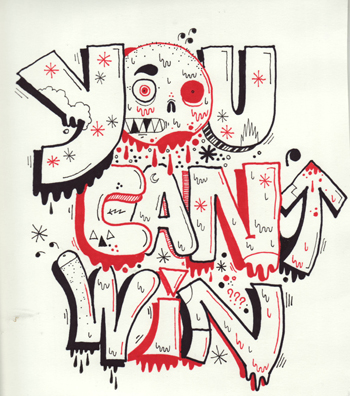 Your upcoming collaborative show at Fifty24SF Gallery is titled You Can't Win, which takes its name from a popular zine the two of you made while living in SF back in 2001. Can you take us back to that time and explain what you were doing and hoping to achieve together and through the zine? Do you have plans to start another?
Joshua Blank: I do not know how popular our zine was back then. Maybe it was popular among our friends. It was just a record of what we would do, which was wandering around trying to get into weird situations, take pictures and find treasures. We just made a new zine, which people can see at our show.
Pez: The true inspiration for the zine name was a book called You Can't Win by Jack Black (not the actor), which is an amazing story of this dude who lives life to the fullest, always on the run. I've just always loved zines and they're fun to make. During this time period, I remember being extremely depressed during that time. The 9/11 attack had just happened in NY, which I witnessed firsthand and that really killed New York for me. I was more than ready to return to the Bay Area. So the saying "You Can't Win" was sort of an anti-mantra, it was a very bitter sweet notion that no matter how hard you try things fall apart in the end.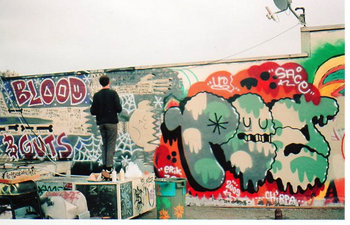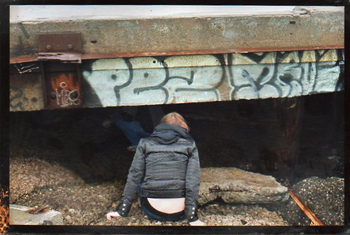 Joshua moved to NYC in 2004. How did this change things and why the move? What did you do during this time, Pez? Was the change necessary and/or successful?
Joshua Blank: When I moved it simply was not convenient for us to work on zines together, but we still talked about new photo projects all the time. I do not know if it was necessary or successful! We are not attached at the hip or anything like that. The main things that Pez and I collaborate on are the zines but really the pursuit of adventures with good photo opportunities.
While I was in New York, I worked and went to school at Parsons. I only made a few zine's because I did not have a way to print them for free and in New York, I was struggling financially.
Pez: Well, when Josh moved away to NY I basically lost my best friend and photo partner. We helped each other grow in photography, pushing each other's creativity, as well as going on photo missions and adventures - going places we had never been to, figuratively and literally. So after he left my photography style definitely changed from less hectic street stuff, because I didn't have any one spurring me on. I'm usually very shy, so taking pictures of random people in strange situations is always a test of nerve.
Along the way Josh and I still managed to appear in shows together, both here in SF as well as New York so through those years after Josh left for New York I pressed on, continued to work as a bike messenger, focused on my art, took lots of pictures of forsaken buildings, and tried my best to be happy. Overall the change was good for both of us. We both needed a break and time to reflect on our lives.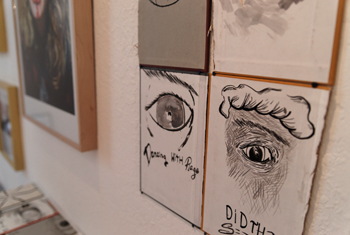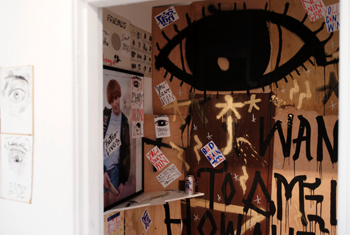 During the years you worked independently, what did you do and why did you decide to reunite almost a decade after the inception of the zine You Can't Win?
Joshua Blank: I think we just had been talking about it for so long, but we are both older now and the nature of our dialog is a different. For example, the people that we are surrounded by. Previously we spent a lot of time in the Tenderloin with all the crack heads, trannies and whomever, but now the people who influence us; or maybe just me, are closer personally.
Pez: [I kind of answered this in the last question.] I went on a spiritual journey. Things just worked out that way.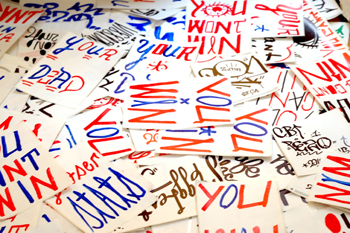 You've stated, "We were and are both very depressed individuals and do not really view ourselves as really fitting into any group, but as persons who kind of sit on the cusp of several." Can you elaborate on this? Why did you, and do you still, classify yourself as depressed, as a loner? Do you foster this, or think it fuels your artwork in any manner?
Pez: I'm bi-polar; I get very manic and I get very depressd. I've always been that way and always will be. I like the roller coaster ride.
What do you have in store for the You Can't Win opening tonight?
Joshua Blank: Photos, zines, drawings, stickers and some installations.
Pez: Debauchery.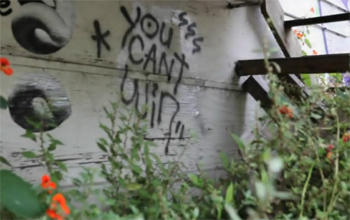 You both, in your own way, have lead vibrant and bold lives, paving groundwork for much of the later DIY scenes widely recognized today. Looking back, would you have done anything differently? What do you hope to accomplish moving forward into the next five to ten years?
Joshua Blank: I would have taken more pictures and robed some banks as well. In the future I will keep taking photos and drawing.
Pez: I would have dropped out of school earlier than I did. Peace of mind.
Meet Joshua and Pez tonight at their show opening, You Can't Win, at Fifty24SF Gallery tonight, August 6th from 7:30pm - 10:30pm
218 Fillmore St
San Francisco, CA 94117
(415) 861-1960