Get Your Guido On: Terry Richardson x The Jersey Shore
Juxtapoz // Friday, 26 Feb 2010
1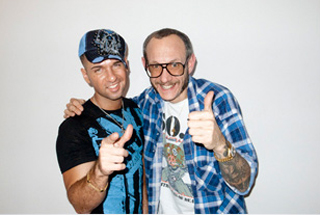 Right off the bat, we feel the need to issue a slight apology because we're sick of hearing about The Jersey Shore too, but our friend and photographer Terry Richardson (Juxtapoz #82) led a pretty funny photoshoot with them earlier this week.
Looks like Snookie was unavailable, but the toned and tanned male stars of the reality show posed in all their Guido glory for the renowned photographer.
Check out preliminary pictures of Vinny, Pauly D, Ronnie, and Mike aka The Situation.