Image Gallery
George Peterson: Reconstructing Skateboards at Altered Space Gallery
Juxtapoz // Friday, 03 Jun 2011
1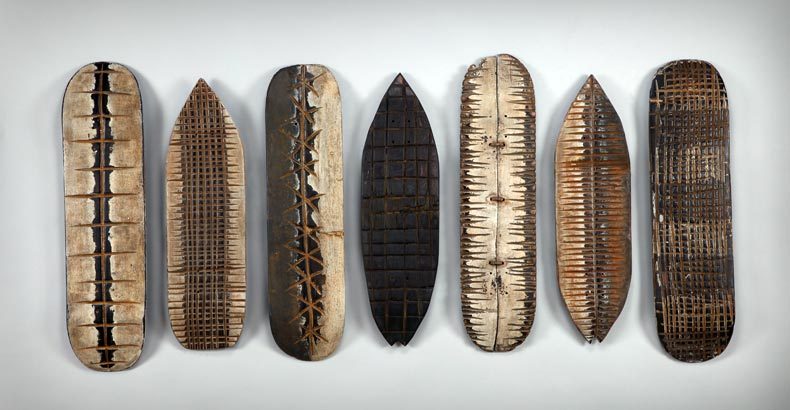 George Peterson channels his destructive energy into the art of reconstructing skateboards. "I'll carve with a chainsaw, ax, chisels, fire—anything," Peterson says of his scars, breaks, and burns to the wood. He opens a solo exhibition, "SICK LIFE: Shred / Grind / Carve," at Altered Space Gallery in Venice, California tonight, June 3.
Destructive and primal, "It stems right from punk rock and wanting to express myself in a basic and direct way—breaking things can be so satisfying, and if you channel that into a piece of art, you can get a constructive, creative result." Secondly layers of color and polish are added and parts are rejoined with stitching and steel. The forms, colors, and textures are carefully and deliberately considered until the deck has reshaped and personified iteslf.
George Peterson
Shred/Grind/Carve
June 3—August 3, 2011
Altered Space Gallery
Venice, California

For more information, visit Alteredspacegallery.com.