Geoffrey Chadsey @ Jack Shainman Gallery, NYC
Juxtapoz // Tuesday, 11 Oct 2011
1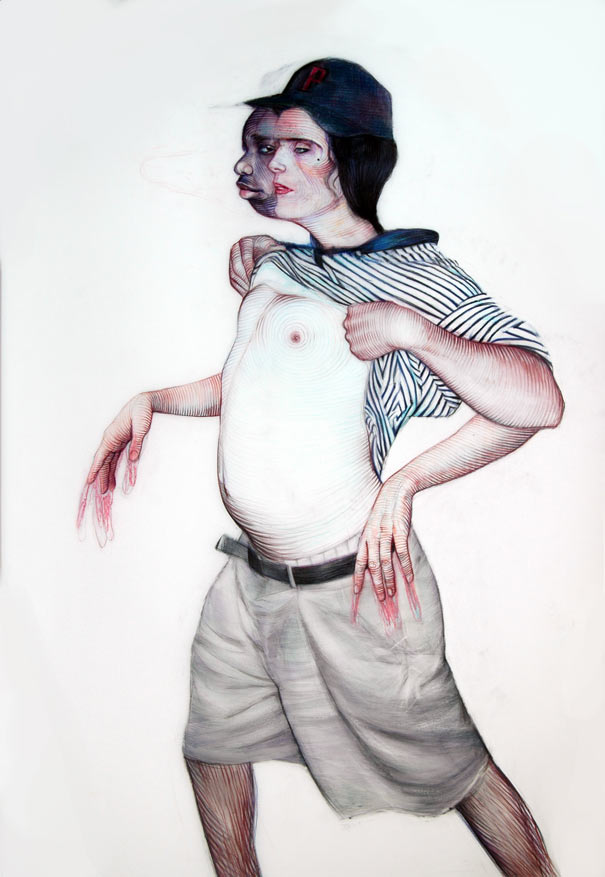 As we prep our feature in the magazine with NYC-based Geoffrey Chadsey, and find ourselves remembering
his show in SF at Electric Works
this year was a showstopper of 2011, we turn your attention to the show Chadsey has with Toyin Odutola and Naga Artifacts at
Jack Shainman Gallery
in NYC opening this Thursday, October 13.
To put that above drawing in perspective, that is a nearly a 5-foot tall illustration. Impressive works with a watercolor pencil. 
Of the show, Shainman notes:
Jack Shainman Gallery is pleased to announce Geoffrey Chadsey, Toyin Odutola and Naga Artifacts, a group exhibition curated by Claude Simard. The exhibition includes several new drawings by Geoffrey Chadsey and Toyin Odutola, as well as, a selection of late 19th to early 20th century artifacts from Nagaland, the low Himalayan hills of northeastern India and Myanmar/Burma.

Geoffrey Chadsey continues to create impeccably drafted and highly labored works using watercolor pencil on mylar. His portraits are a conglomerate of images gleaned from photographs that he collects from the internet and mobile chat sites. The images are fictionalized as they become hybrid figures, blurring gender, race and age. Chadsey's technique of line making and self-described process that is 'painting of a photograph with pencil', also serves as a meditation on form and an examination of the gay body (politic), making it other-worldly and riveting the gaze upon the spectral femininity in gay masculinity.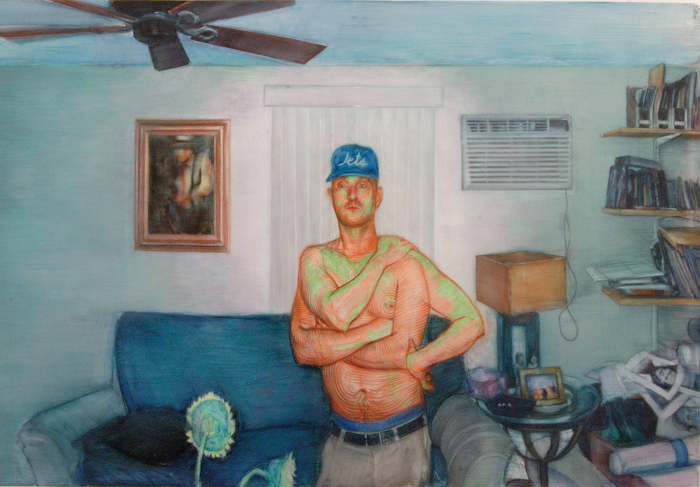 GEOFFREY CHADSEY, TOYIN ODUTOLA AND ARTIFACTS FROM NAGALAND
October 13 – November 12, 2011
Jack Shainman Gallery
New York, New York