Gavin Turk "Jack Shit!" at aeroplastics in Brussels
Juxtapoz // Thursday, 21 Apr 2011
1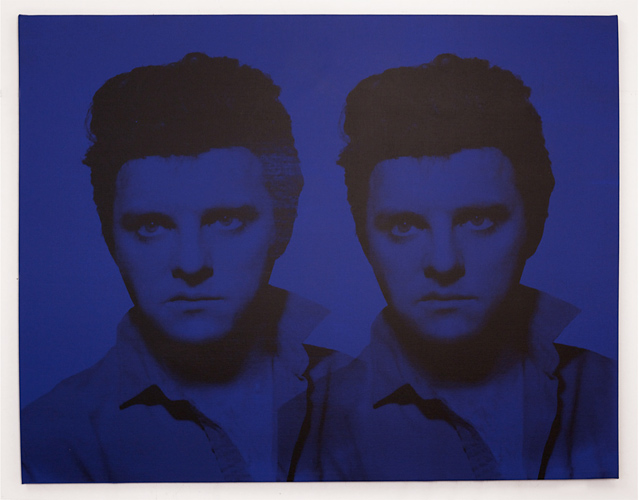 Obviously the title of UK artist Gavin Turk's newest exhibition at
aeroplastics contemporary in Brussels, Belgium
got our attention. As you probably can surmise, "Jack Shit!" is an English slang phrase meaning worth nothing, and the entire show works on the theme of "images of images, steeped in recycling and rhetoric the work plays with the tragedy and abject nihilism of a culture in search of an identity."
As Turk and aeroplastics explain the notion that, unlike many closely bordered nations, the UK is sans a people's revolution. As aeroplastics writes, "The UK's once proud island of sailors, warriors, farmers and traders reduced to 'whitevanman' and wannabe revolutionary radical. British heritage objectified to cliché and caricature by the residual tourism industry, deconstructed by Punk and subsumed by the American cultural tsunami surfed so adeptly by Warhol."
"These playful characters bring colour and absurdity to a show full of hope and hopelessness as we hypnotise ourselves towards our species profligation."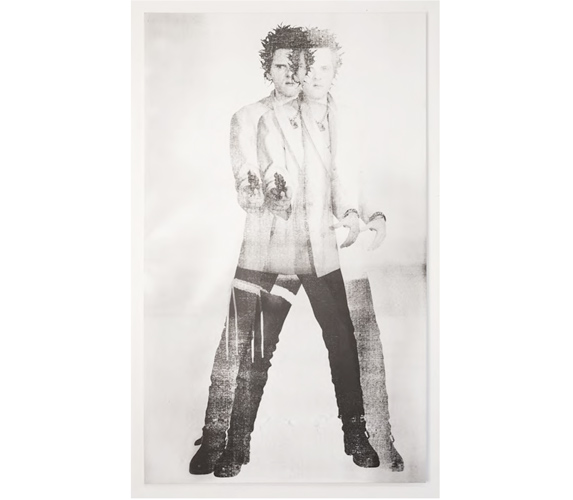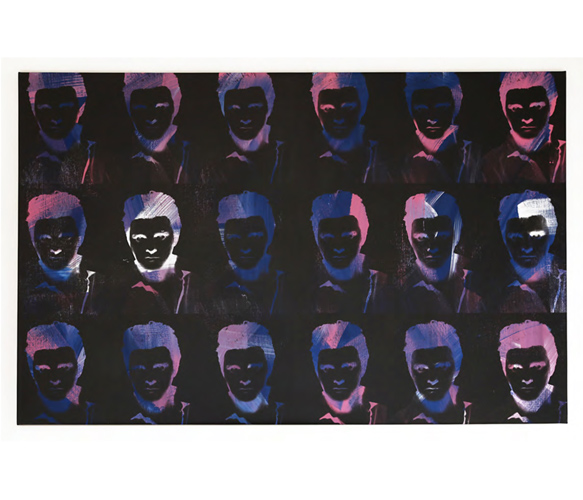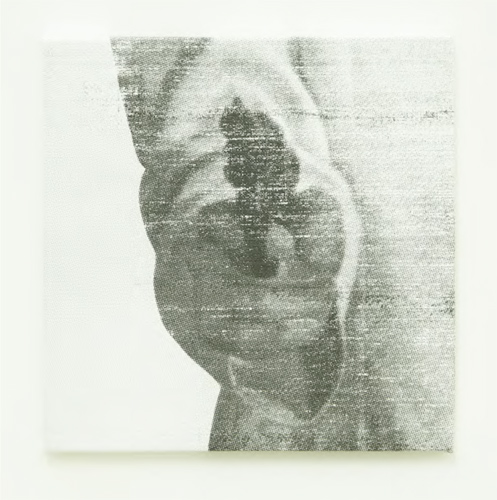 Melon, made of Bronze: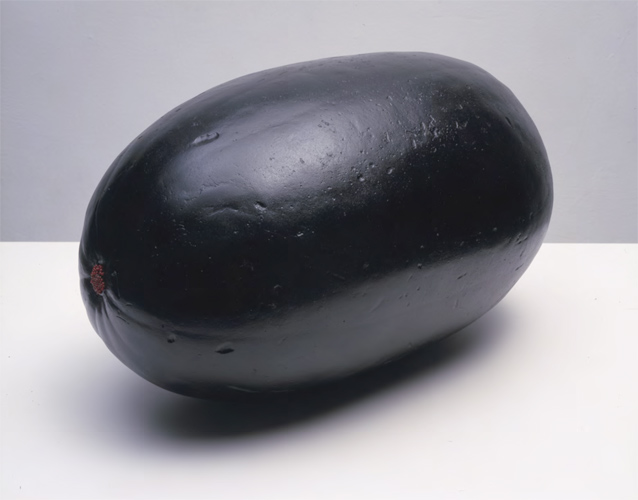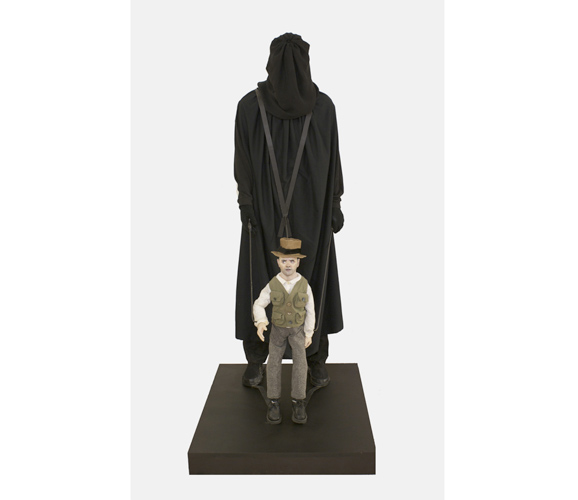 The Mechanincal Turk: