Gary Taxali releases My Toy Story
Juxtapoz // Saturday, 27 Nov 2010
1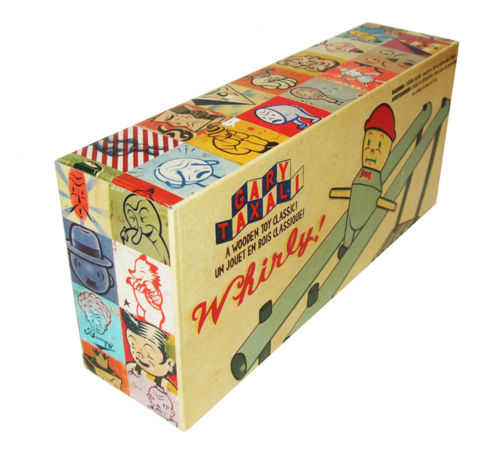 Just in time for the Holidays, and not featuring all the high-tech "I need a 3D TV" content, is
Gary Taxali's collection of classic wooden toys
branded with his menagerie of characters, and designed to perfection.
Gary tells the world, in his "My Toy Story" blog post, that "Trevor Dayton, the VP of Kids and Entertainment at Indigo,  immediately fell in love with the idea of me doing a line of wooden toys.  It was an exciting first meeting. I went with my wonderful sister, Vandana Taxali . . we were thrilled at their invitation to create an exclusive line of Gary Taxali retro wooden toys."
Of all the people in art that we cover, Gary Taxali's work is perfect for the retro wooden toy. He used generic, old toys as a rough template, but used his own color templates and characters as the final result. The packaging is fantastic as well, a nice added collector's item.
In the end, 6 designs have been made, some of which can we seen below:
Flip Floppy, Toy Monkey Trapeze, Ladder Fun, Peck Peck, Chalk-Draw,
and
Whirly.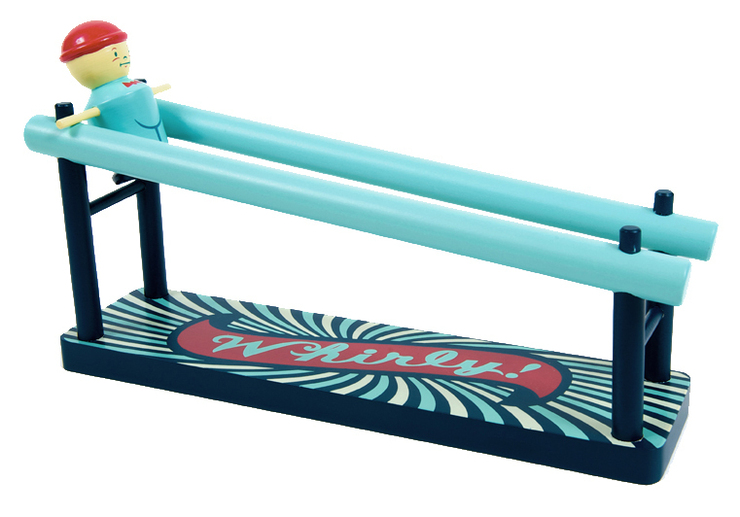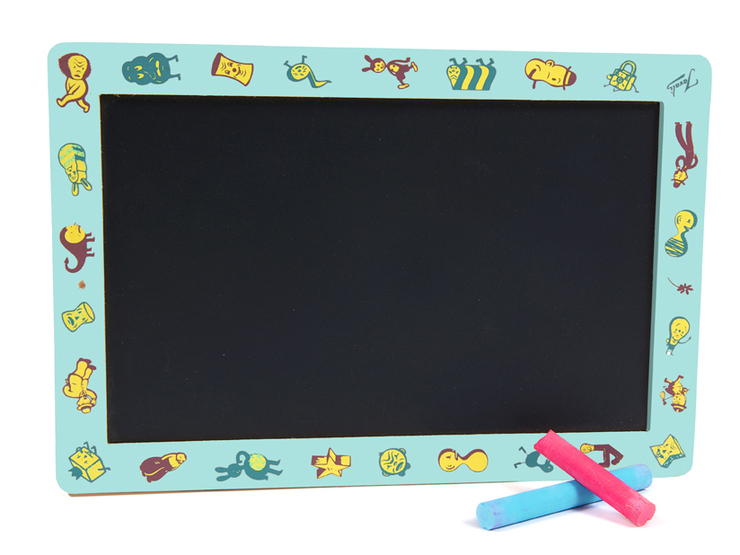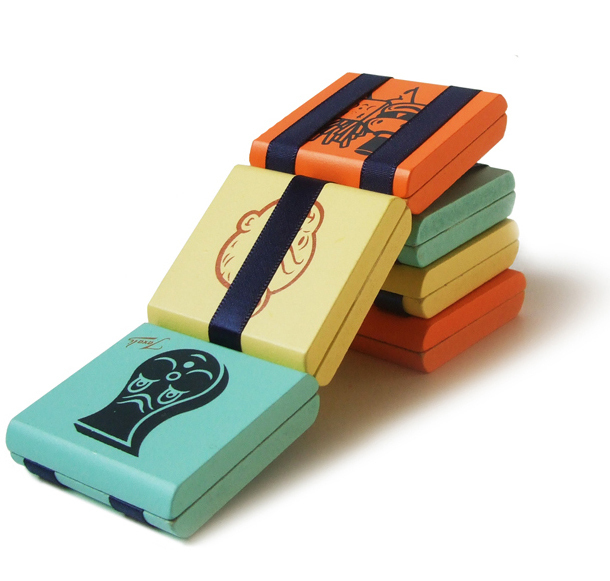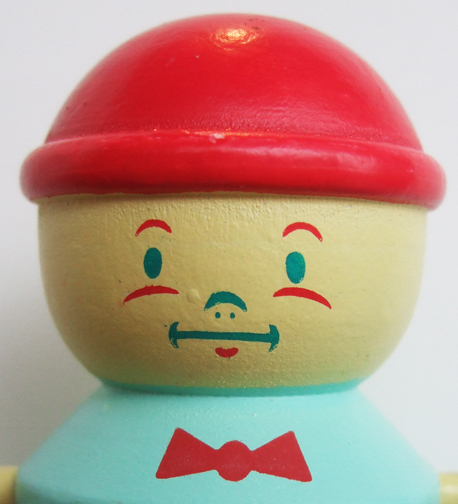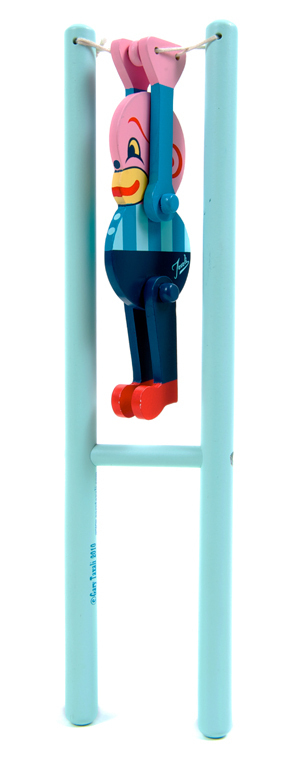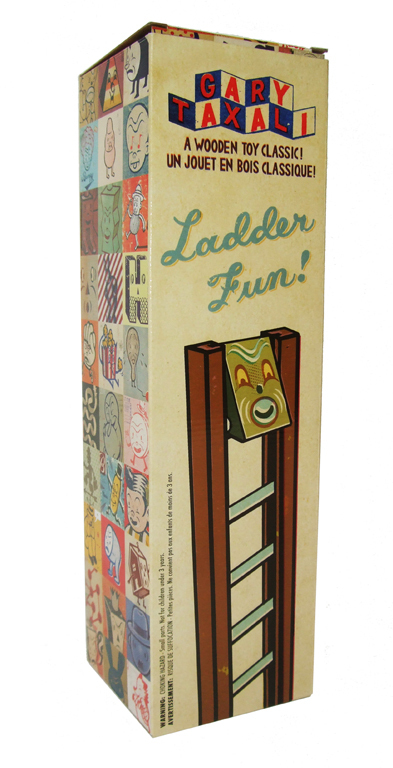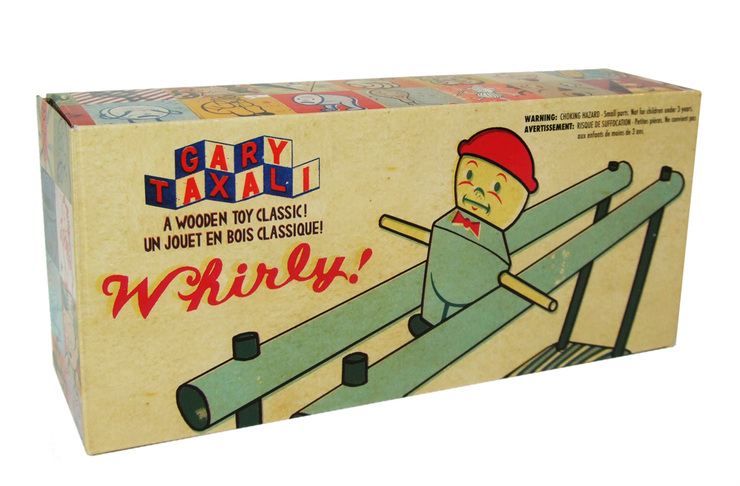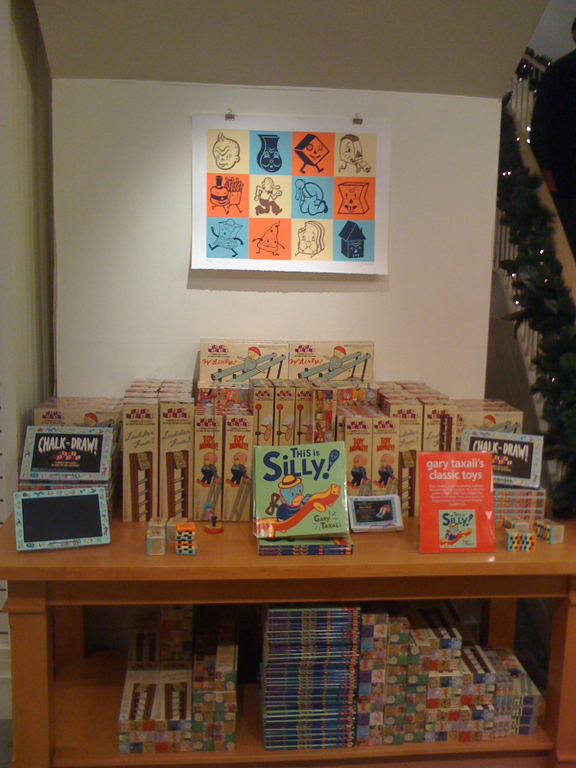 All the above images are © 2010 Gary Taxali - ALL RIGHTS RESERVED