Gary Panter x Chalkboard: Preview for ZPFfffft!!!
Juxtapoz // Friday, 18 Jun 2010
1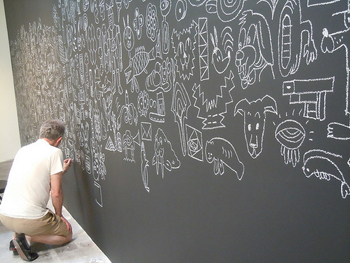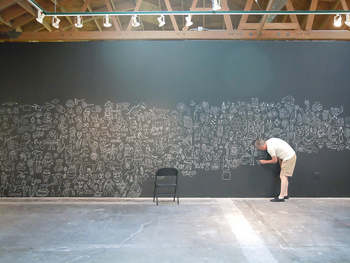 Works to be displayed at the show also include Panter's: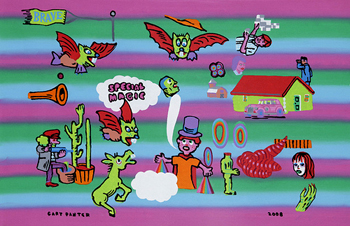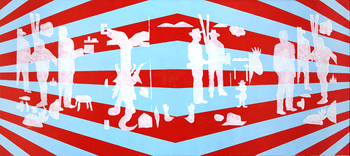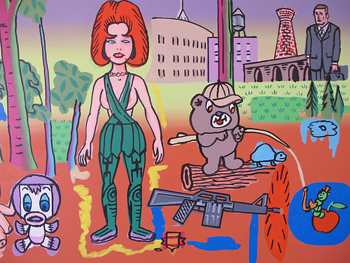 ZPFfffft!!!
A group exhibition with Gary Panter, Bob Zoell, and Devin Flynn
June 19 – July 10, 2010
The title of the show, "ZPFfffft!!!," is an invented onomatopoeic word. "It combines the first letter of each of the artists' last names, is short and graphic, suggests something fast and on a trajectory, or maybe a brushstroke or a champagne cork whizzing by," Panter explains. "Minds react to imagery, clear or vague, invoking multiple associations, individual and cliched, or collective or topical associations."
"ZPFfffft!!!" brings together three generations of artists. Panter explains, "Devin and Bob and myself of are representatives of nearly equidistant generations, and it is interesting to see how artists of successive generations evolve the problems of iteration and mediums and the game of making art, to produce objects that prompt the mind and slow the moment of the encounter."
Opening Reception: Saturday, June 19, 2010 | 7-10pm
Complimentary Valet & Open Bar
Scion Installation L.A.
3521 Helms Ave (at National)
Culver City, CA. 90232
Gallery Phone: 310.815.8840