Gary Baseman's Take on Hello Kitty
Juxtapoz // Thursday, 22 Oct 2009
1


Baseman is one of the artists taking part in Sanrio's 35th Anniversary celebration of Hello Kitty, the Three Apples art exhibition, curated by Jamie Rivadeneira of JapanLA.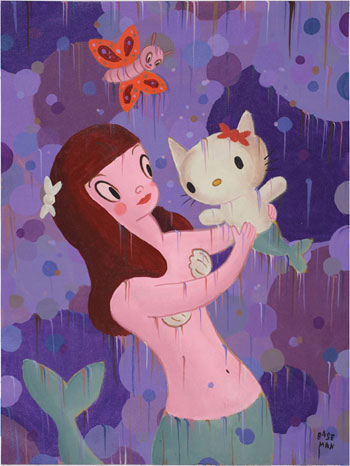 What do you love about Hello Kitty?

She is delicious.

Tell us a bit about your artistic take on Hello Kitty.

Well, I wanted to add this little mouthless kitty into my Baseman universe and introduced her to one of my lil nymph girl mermaids.
During their playdate, Hello Kitty transformed into a little surreal Catfish. Meow, gurgle gurgle.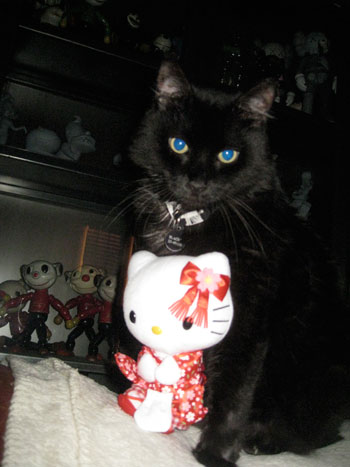 Taking into consideration you personal aesthetic, was it difficult for you to interpret this Hello Kitty work stylistically?

Not at all. She fit very comfortably into my world fun and pleasure. Toby has taken a shine on Hello Kitty.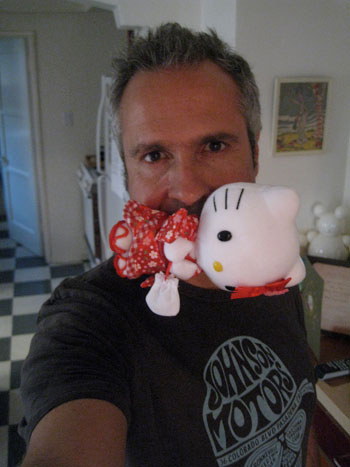 Were you a fan of Hello Kitty as a child? Like any of the other Sanrio characters?

When Hello Kitty was born in the mid-70s, I was more of a fan of David Bowie and Lou Reed. It wasn't till my tastes matured that I became more of a fan of Hello Kitty.
But my heart dropped when I met Hello Kitty's twin Mimmi. Don't tell Hello Kitty, but Mimmi is a little bit cuter.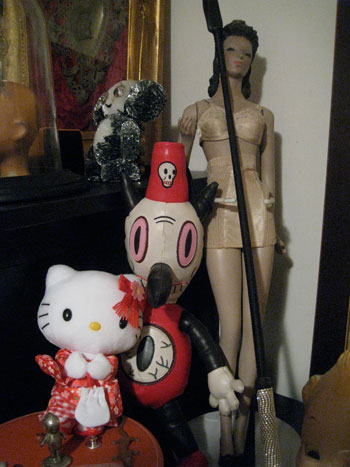 What is it about Hello Kitty that has made her so successful as a brand?

Hello KItty, even though they are very particular on maintaining her iconic integrity, was not afraid to have fun with her image and experiment with her on so many different media and products. I remember when I found out that they even put her on a "massaging wand" in Japan. I know they call it is personal shoulder and neck massager, but it is so cool that they put Hello Kitty on a massaging wand so women all over the world can enjoy a little cartoon kitty. Kind of sexy, I think.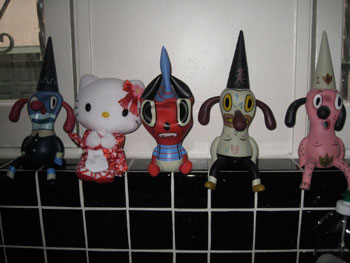 Hello Kitty Art Show Three Apples Exhibition:
Sanrio Collaborates with 80 Popular Artists
to Celebrate 35 Years of Hello Kitty

On View October 23 – November 15, 2009
Royal/T in Culver City, Los Angeles
First Studio Photo by Michael Wong