Gary Baseman and Andy Kehoe at Jonathan Levine Gallery
Juxtapoz // Saturday, 12 Mar 2011
1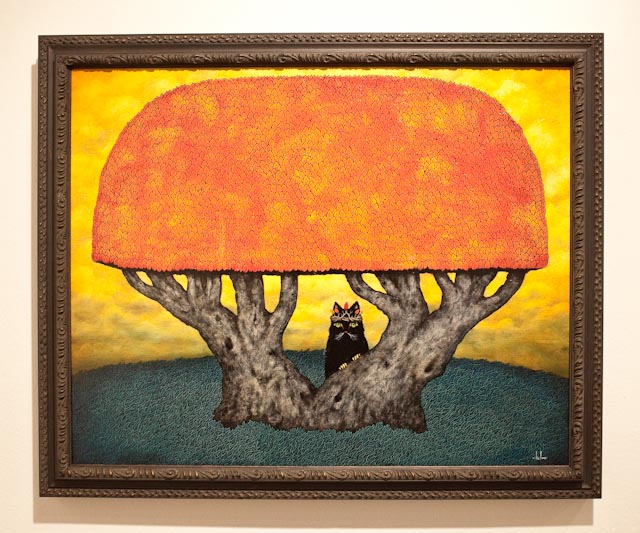 We stopped by Jonathan Levine Gallery the other day to see their two new exhibitions, Gary Baseman's Walking Through Walls and Andy Kehoe's Strange Wanderings. Both artists have shown at Levine in the past, and we were happy to see some new elements from both artists on display.

Kehoe says of his show: "It was equally inspiring and intimidating seeing nature in that grand of scale. A lot of my work for this show has a sense of scale to it... mostly with creatures that are larger than life. Many of the new paintings have characters that are on journeys, and meet something new and unexpected, some comforting and others frightening. Some of the pieces also deal with finding home and where your heart lies."

And Baseman newest body of work "explores the maturation of objective childlike naivety into the subjective adult understanding of absolute beliefs in ideals such as truth, love, hope, faith, fate and responsibility."

Read our exclusive interview with Gary Baseman in conjunction with his Walls show, here.

First, the Kehoe works: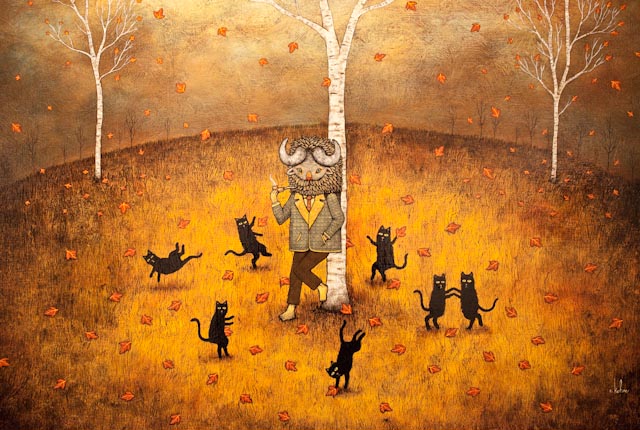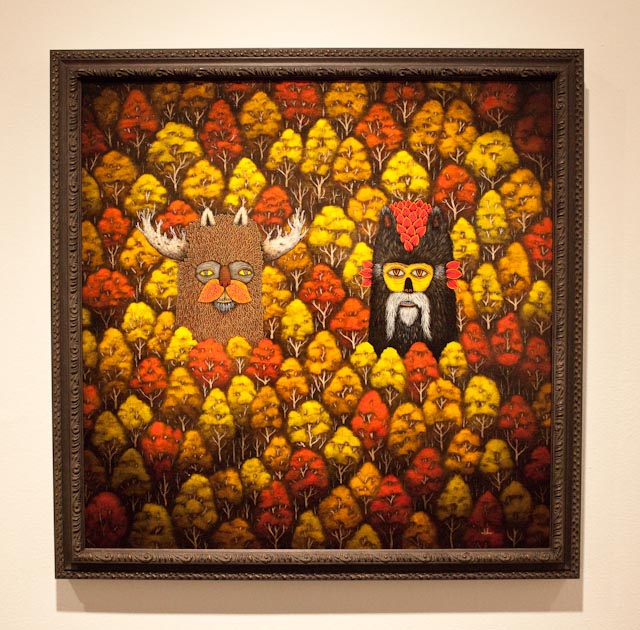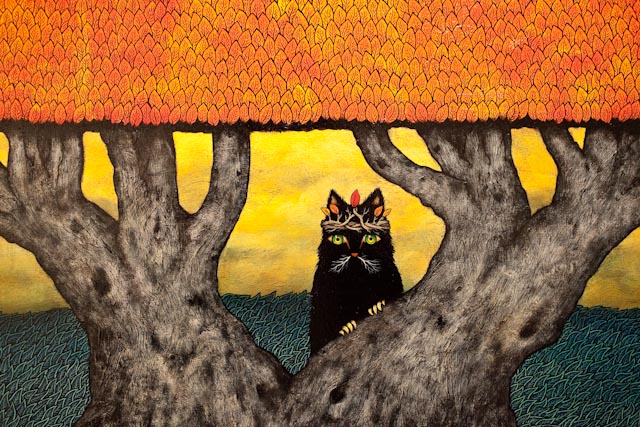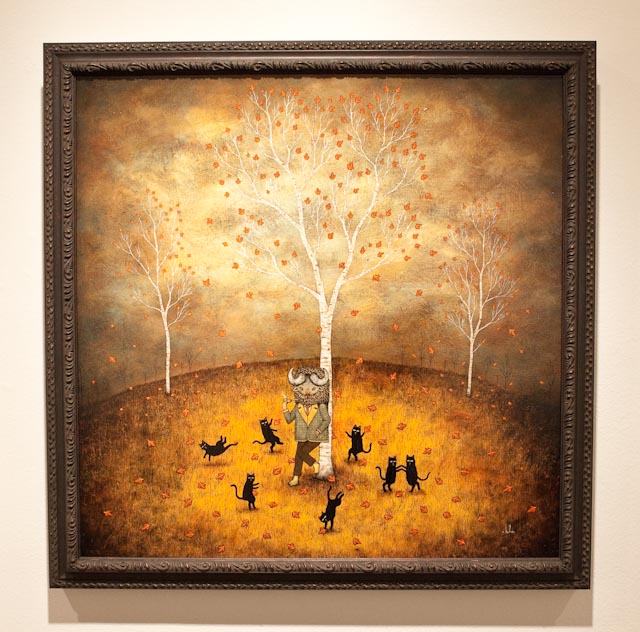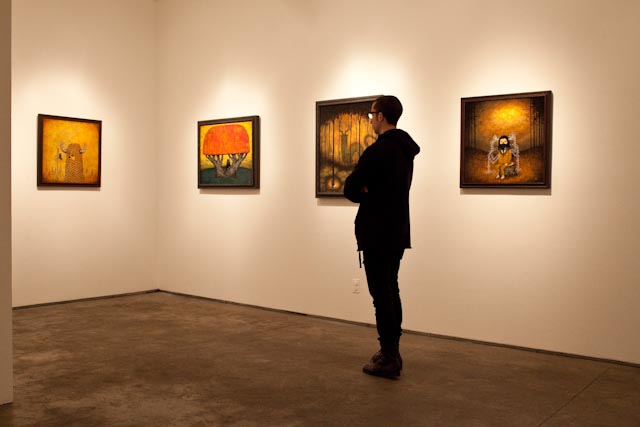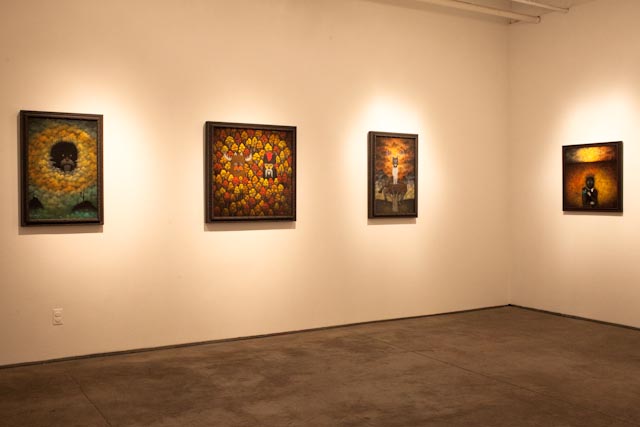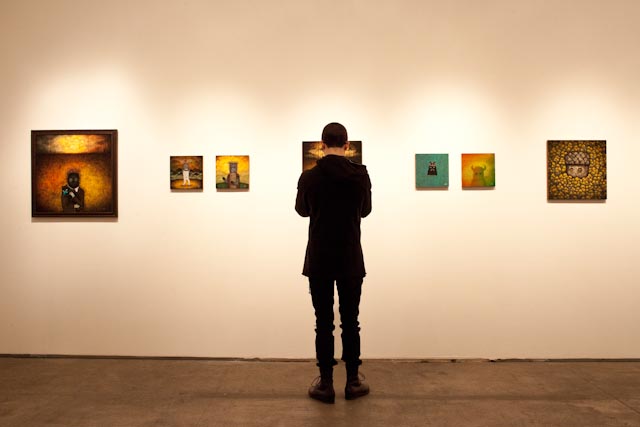 And Baseman's work. . .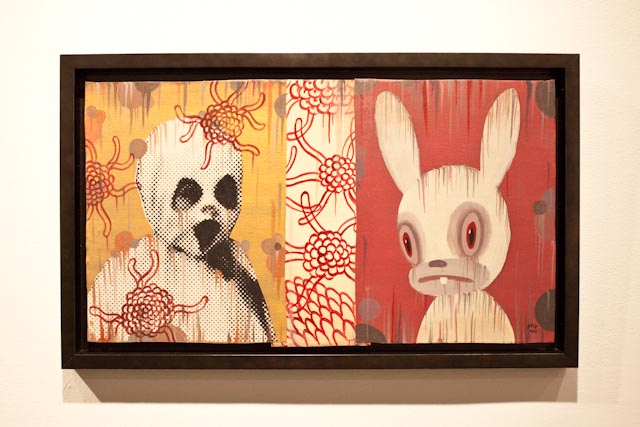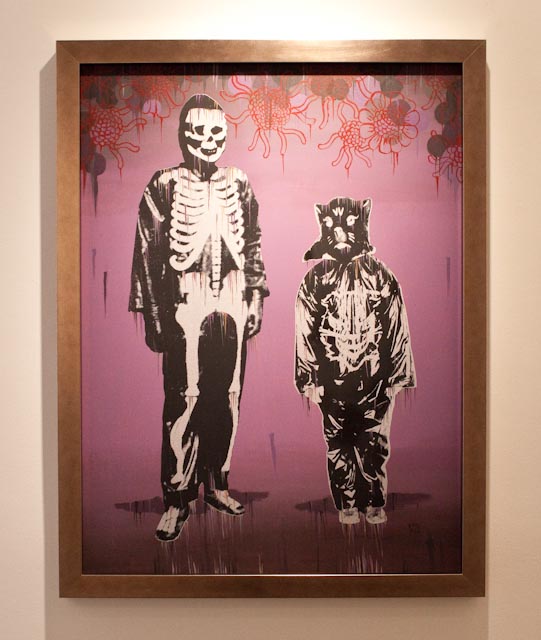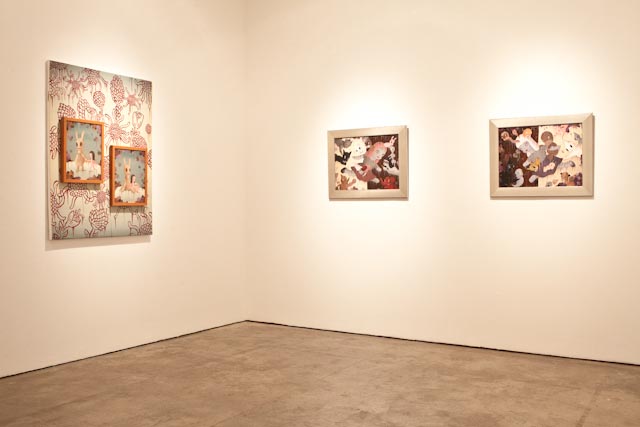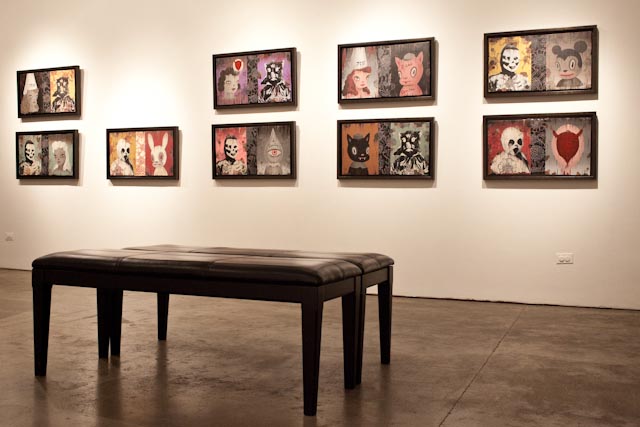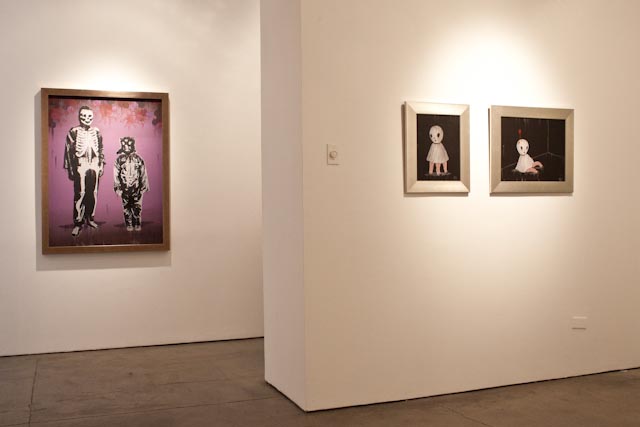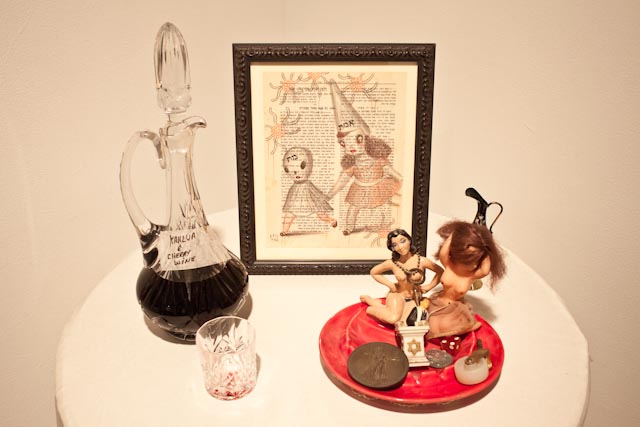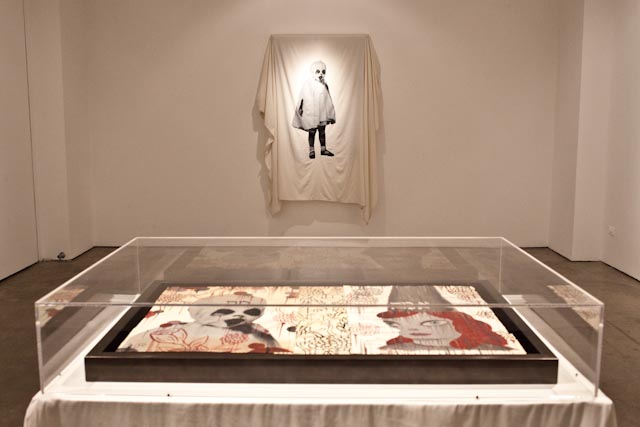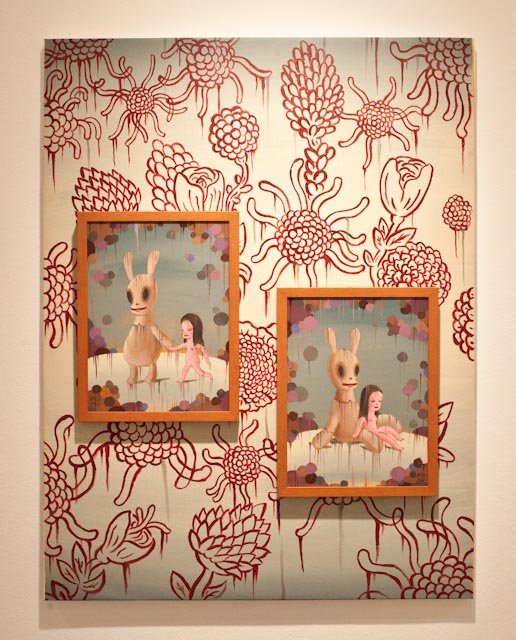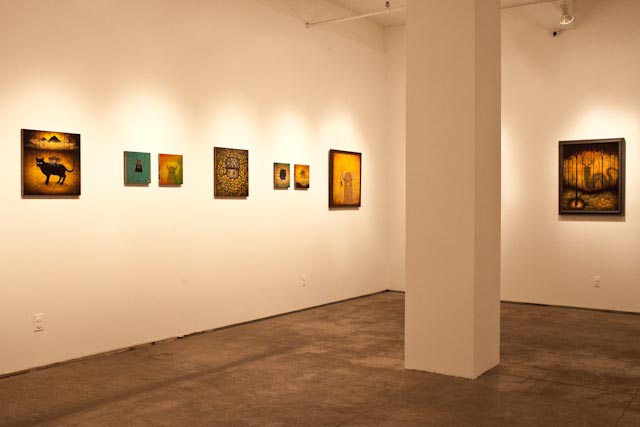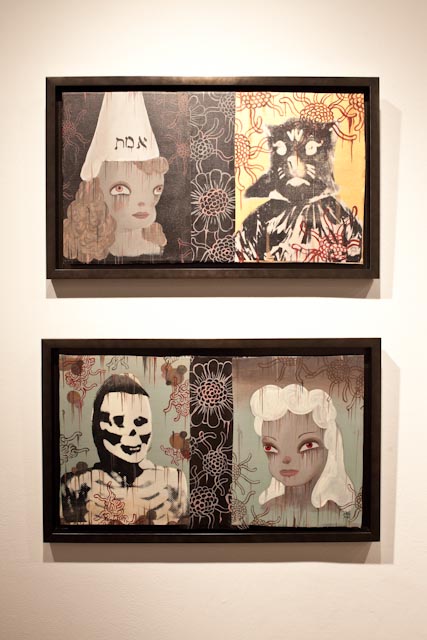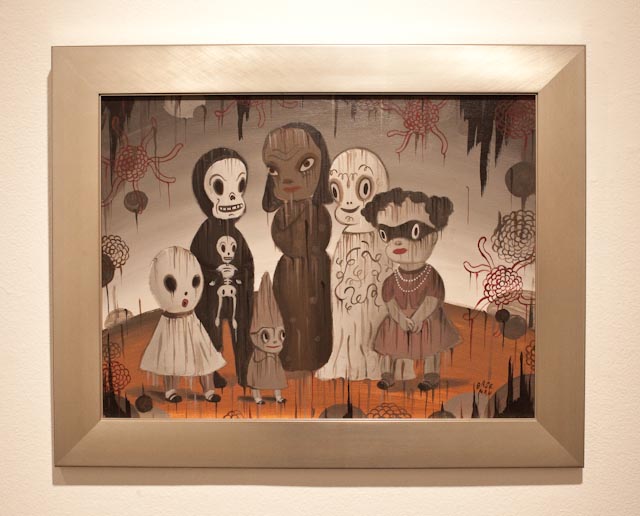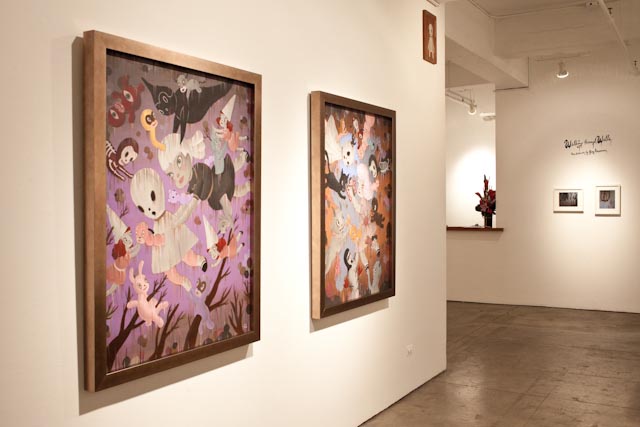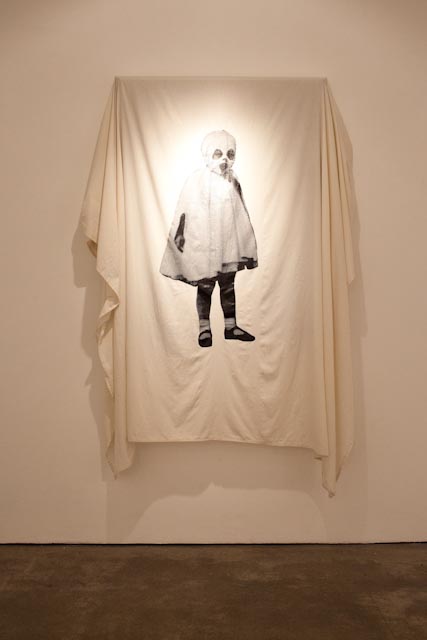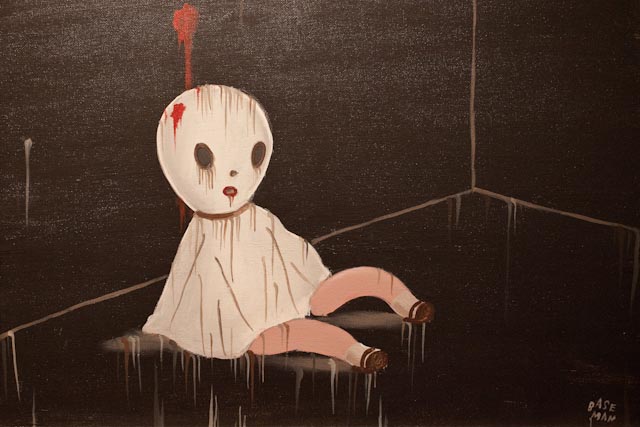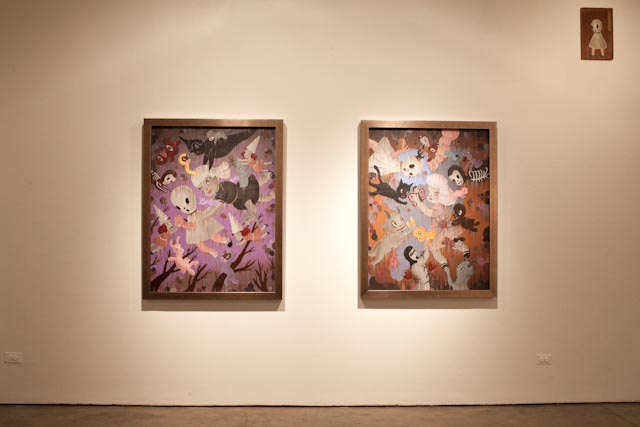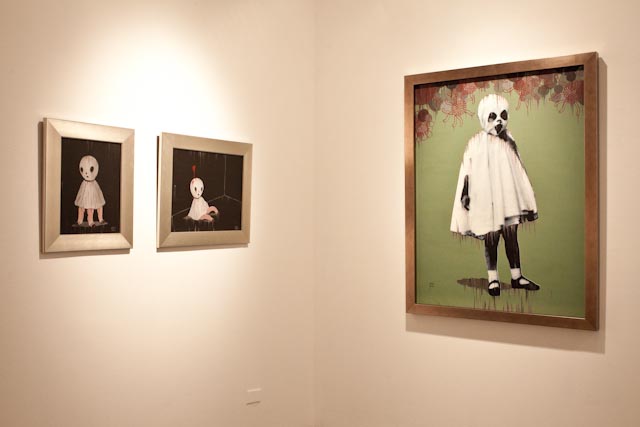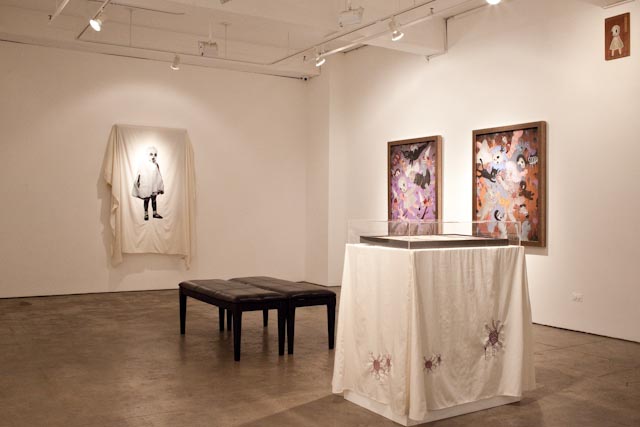 All photos by Brock Fetch.

Both exhibitions on display through April 2, 2011
Jonathan Levine Gallery
New York, New York