Gallery Hijinks presents As It Was Before
Juxtapoz // Monday, 03 Jan 2011
1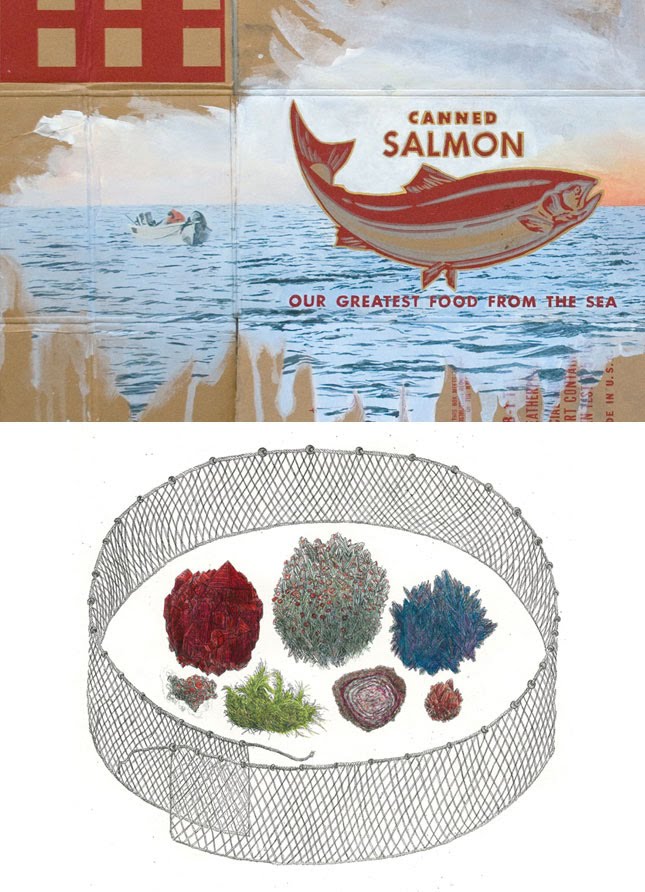 San Francisco's
Gallery Hijinks
opens a new show this Saturday, January 8, a group titled
As It Was Before
. The show will feature the work of 3 artists, Martin Machado and Todd Freeman with installations by Aleksandra Zee.
Gallery Hijinks (whose owner is Jillian Mackintosh, a Juxta-blogger), writes all 3 artist use "
nature and science to reinterpret memories, fables and story telling. Paintings of an Alaskan salmon fishing season, print making of bizarre specimens in old scientific novels and three dimensional nestlike sculptures creatures an environment of organic complexity and imagination.
The show opens this Saturday, January 8th.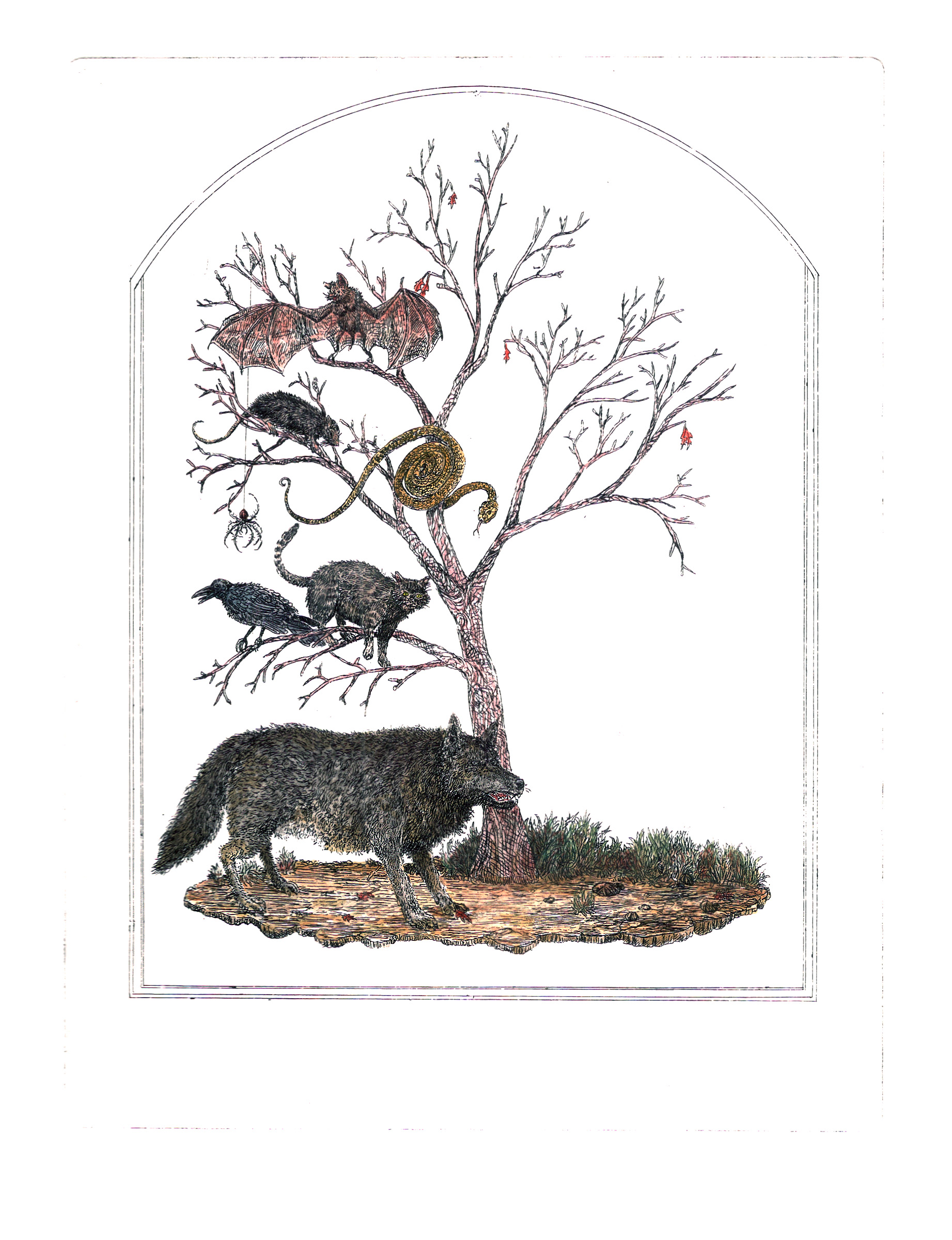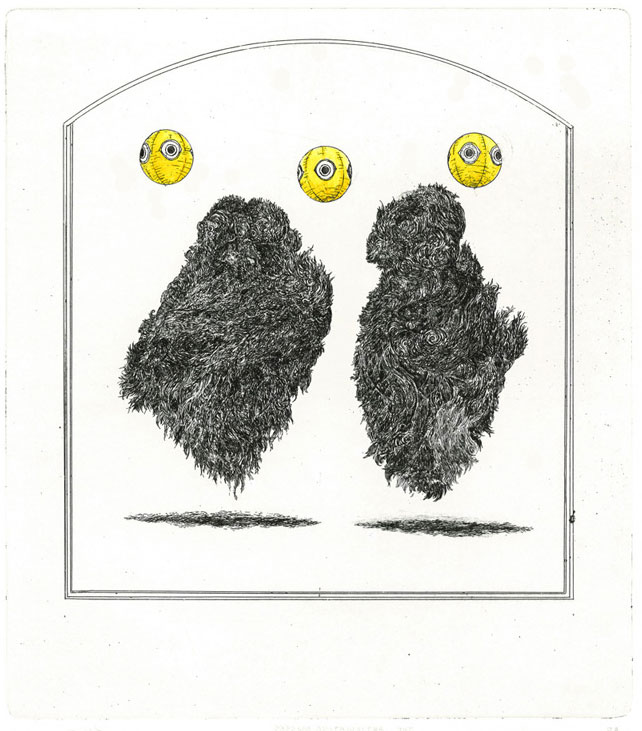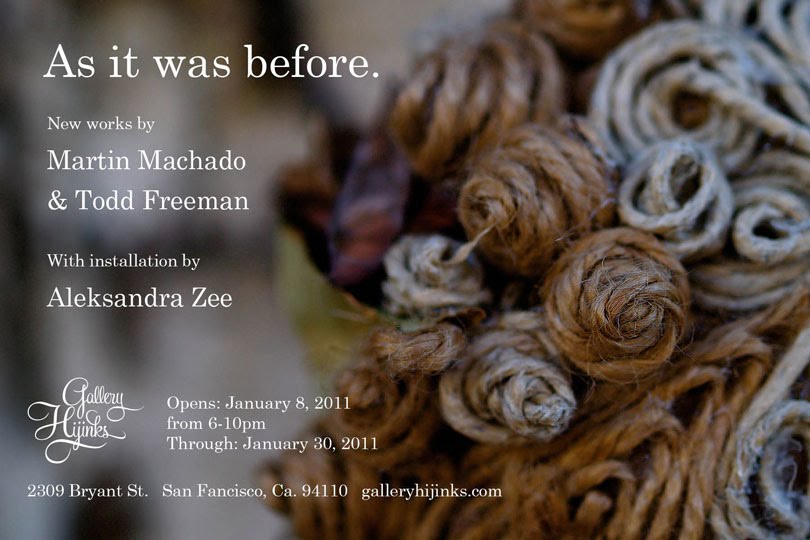 As It Was Before
Martin Machado, Tood Freeman, and Aleksandra Zee
Janaury 8—January 30, 2011
Gallery Hijinks
San Francisco, California