Gaia: Pushing Intellectual Boundaries Through Art
Juxtapoz // Tuesday, 03 Mar 2009
1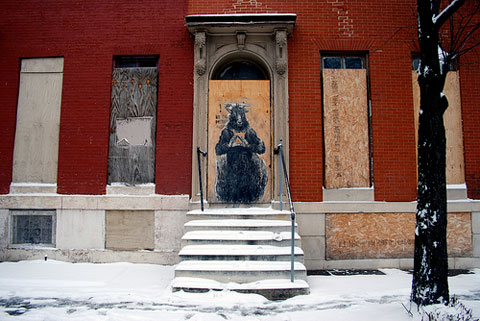 Though still in school, Gaia is not only one of the most inspiring street artists creating from the East Coast, but also one of the most intelligent. Obviously inspired by classes and readings, Gaia parlays inspiration into profound wheatpastes that really get you thinking.

Take, for example, this piece he just sent us. "I just pasted up this piece last night, just in time before an insane blizzard hit Baltimore," Gaia wrote us.

True, it's a stunning wheatpaste, but the underlying message left us shaken, for better or for worse. Why? The symbolism involved is rooted in deeper references to the feminine, power relations, and gender roles. No wonder he named it Hegemony.

See more pieces Gaia sent is that he recently got up in New York below….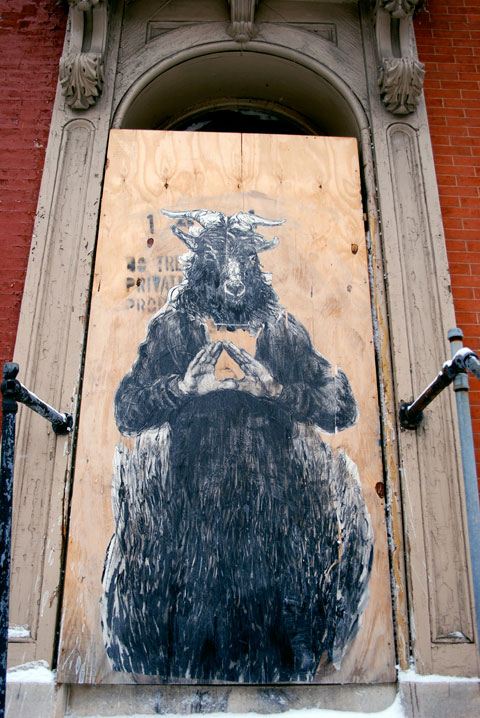 Hegemony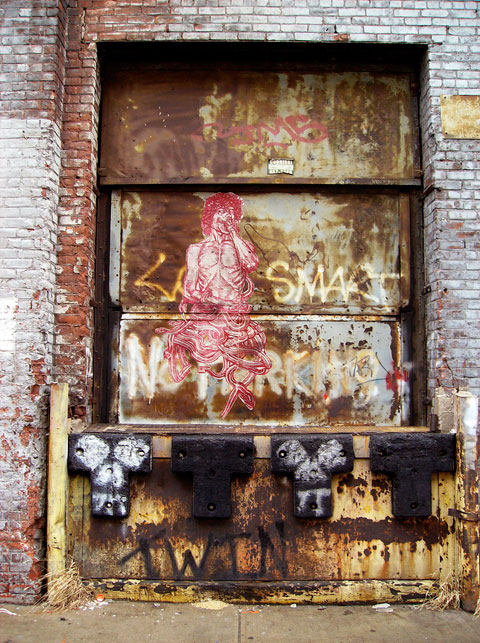 Long Island City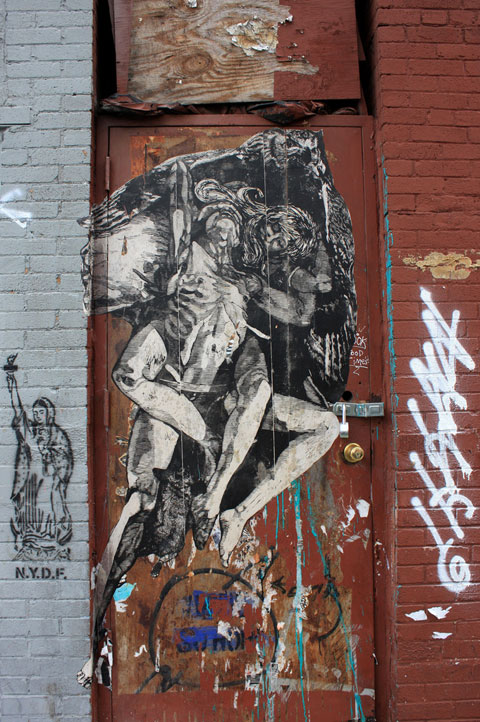 Sleep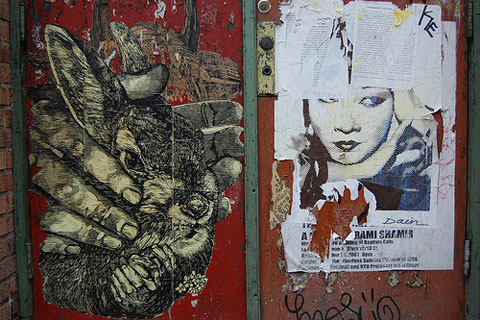 Protection, Williamsburg