Gabriel Orozco's Long Awaited Return to MoMA
Juxtapoz // Tuesday, 15 Dec 2009
1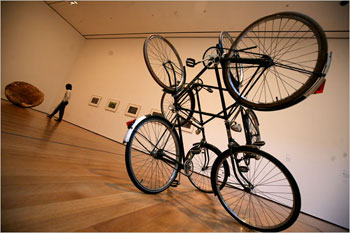 "Sixteen years ago the Museum of Modern Art granted Gabriel Orozco, a little-known Mexican artist, his first solo show in the United States," reports Deborah Sontag for the New York Times. "Then 31, peripatetic and studio-less, the artist, Gabriel Orozco, who belonged to a new generation rebelling against the expensive manufactured art objects of the 1980s, endeavored to produce as fresh and serendipitous a museum exhibition as possible."

"Rejecting the pristine gallery used by MoMA's Project Series for emerging artists, Mr. Orozco chose instead the museum's nooks and crannies: a space between escalators for a scroll of phone numbers, a corner of the sculpture garden for a hammock between trees.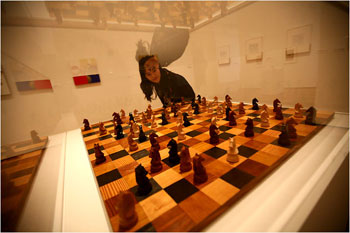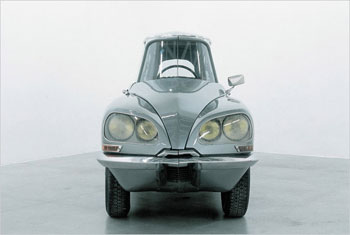 "Mr. Orozco's return to the museum, for a 20-year survey of his work that opens on Sunday, is quite different. It is as concrete as the first show was ephemeral, as planned as it was improvised and as splashy as it was quiet, with a mammoth, elaborately produced art object at its center: 'Mobile Matrix,' a whale skeleton excavated from the sands of Baja California, fitted onto a metal armature and intricately inscribed with graphite rings and circles by a team of 20 members who exhausted 6,000 mechanical pencil leads.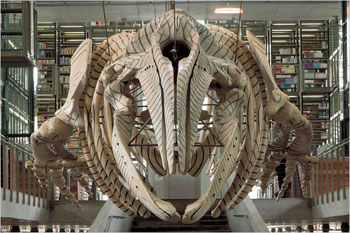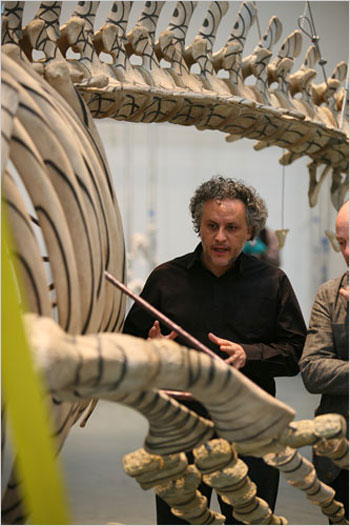 "At 47 Mr. Orozco is no longer the footloose wanderer, toothbrush, notebook and camera in hand, who found poetry in puddles and dignity in debris, dung and dryer lint. Still experimenting with new materials — cactuses, most recently — and varying modes of expression, he is nonetheless far more rooted, some say far more conventional, than the young artist crashing at his girlfriend's New York University dorm room during his first MoMA show.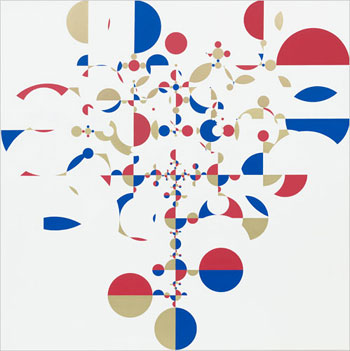 "Midcareer retrospectives, by summing up an artist, can be premature and, for some, creatively paralyzing. For an artist like Mr. Orozco, who said he 'gets bored easily' and continually aspires to reinvent himself, one challenge of success is to remain free of encumbrances.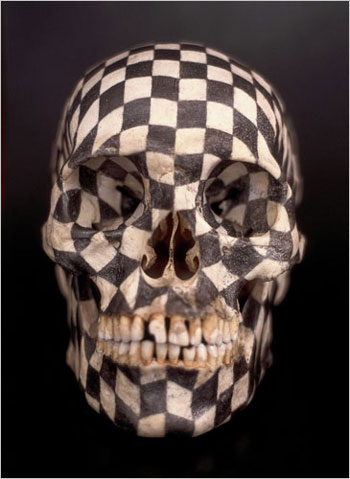 "'I don't like a big enterprise of people working for me,' he said. 'I don't want to be a master. I want to be a kid. To keep making art, you have to put yourself in the position of a beginner. You have to be excited by a stone on the sidewalk or, like a child, the flight of a bird.'"

Read the full article by Deborah Sontag on The New York Times online HERE.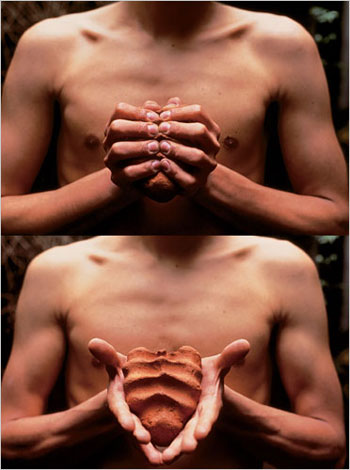 Gabriel Orozco
December 13, 2009–March 1, 2010
The International Council of The Museum of Modern Art Exhibition Gallery, sixth floor  
MoMA, New York City