Future Colors of America at Dirty Pilot
Juxtapoz // Tuesday, 26 Jan 2010
1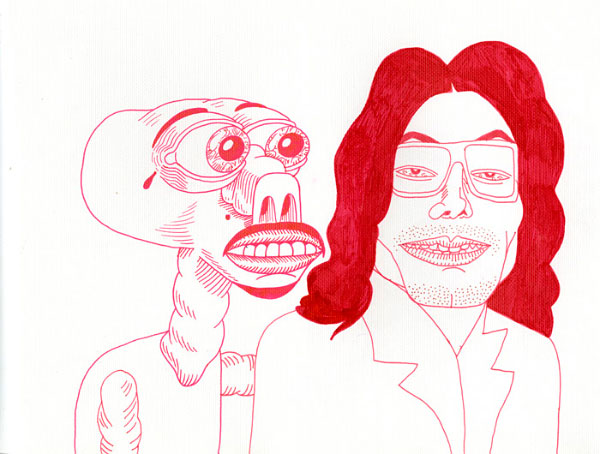 Future Colors of America draws on all three artists' propensity to make obscure pop-culture references. These long time friends and occasional collaborators draw on their unrestrained creativity and sense of humor to create provocative works that don't shy away from the shocking (the ET/Michael Jackson juxtaposition would be a case in point.)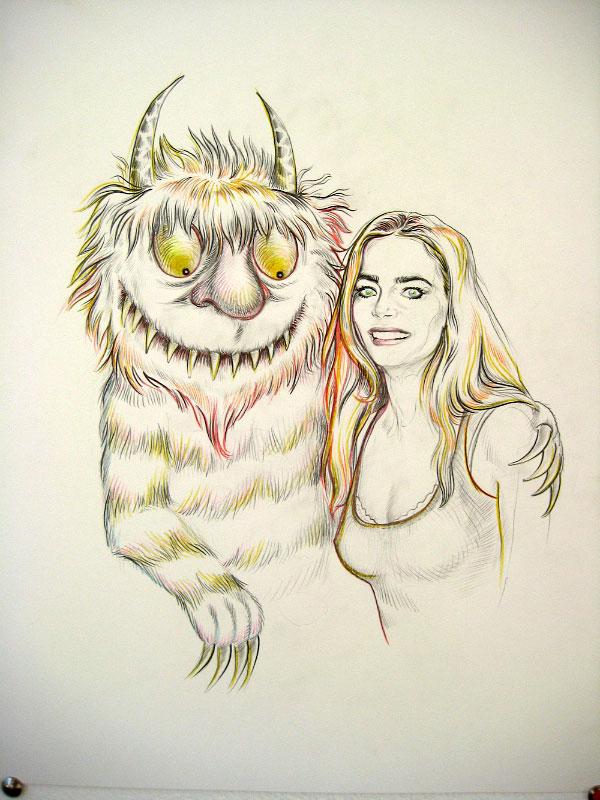 Matt Furie (who graces the pages of our current Juxtapoz print issue) is a San Francisco-based artist whose richly detailed, hyper colored illustrations and paintings reflect the creative cross breeding of The Neverending Story, unrestrained imagination of The Muppet Show, and humor of ALF. His corruption by popular culture is further complicated, or perhaps enriched by the energy of BMX culture and anarchy of street art.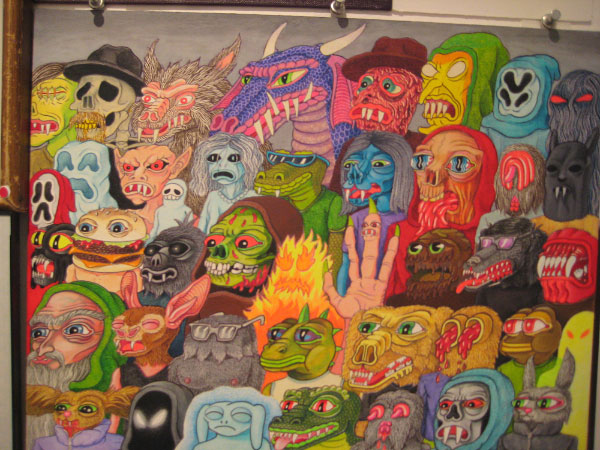 Albert Reyes is a Los Angeles-based San Francisco Art Institute graduate who has developed a style equally influenced by graffiti, comics, and fine art. Among other media, he draws and prints on the inside covers of old books and mixes traditional Mexican imagery, popular culture icons, and political suggestion.
Aiyana Udesen went to school at the San Francisco Art Institute with Reyes, and lives in San Francisco, where she gained attention for her "how-to-draw" series of zines, many of which have married her interests in celebrities, animals, and realistic-yet-stylish illustration.
DirtyPilot.com, a gallery space on the inter-web, will house the compelling collaborative work that garnered rave reviews after it's debut at Giant Robot in August.