From Street Art: The Inversion House
Juxtapoz // Saturday, 07 May 2011
1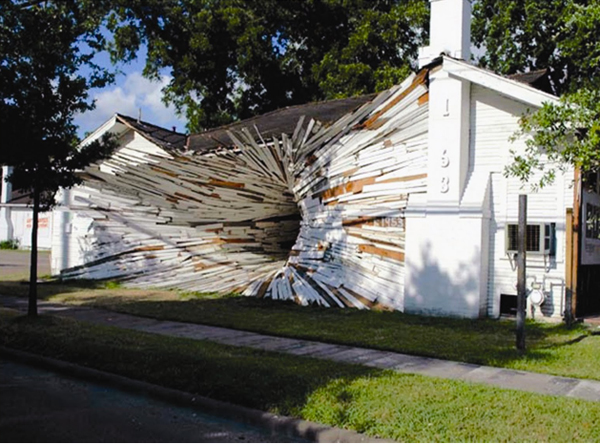 Back in 2005 two sculptors, Dan Havel and Dean Ruck, transformed a house scheduled for demolition into a funnel-like vortex. The pair peeled off the exterior wood of the house to create a narrowing spiral that exits through a small hole in an adjacent courtyard.

After a couple of weeks the temporary project was gone for good and a few online photos documented its existent. Sometime after, at the very same site of the house, an independent coffee shop appropriately named Inversion opened its doors. A photograph of the vortex house is fixed on three large windows on the side of the shop facing the street.

More Public and Street Art here in our new Street Art Department.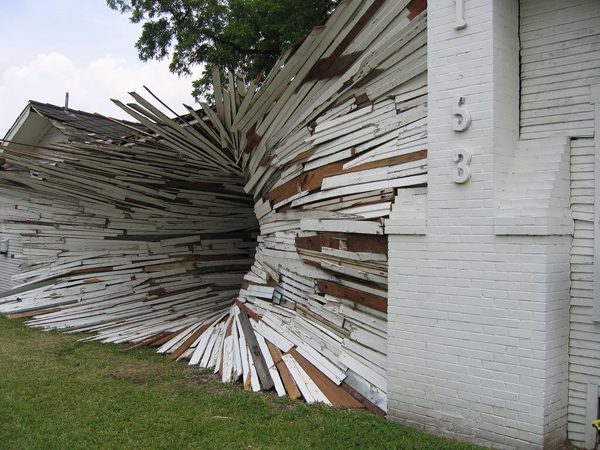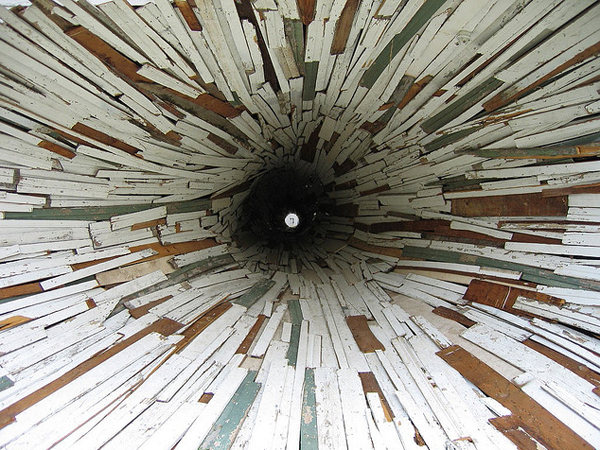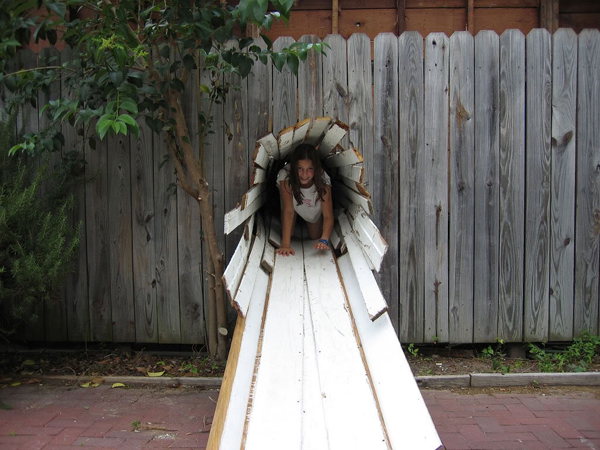 Some photos from Brother Omara