Image Gallery
Fresh Perspectives Event Recap
Juxtapoz // Saturday, 28 May 2011
1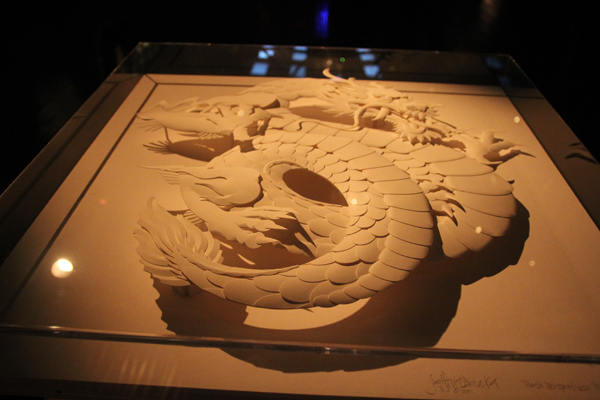 As we mentioned on the site over the past month, Juxtapoz Magazine was selected to be one of the five ambassadors of
Fresh Perspectives
– a new transmedia art project initiated by
Lexus
to promote their newly launched
Hybrid CT 200
. We were on hand for the unveiling of the art and celebration even this past Thursday in Hollywood.
On hand at the event, which was held at Beso in Hollywood (they make a good gin & tonic, we do not lie) were all the participating artists, including Augustine Kofie, Juxtapoz Detroit contributor Tod Seelie, designer Robert James, chef Craig Thornton, musician V, and artist Jeff Nishinaka.
At the event, all the art was on display to check out, they had a Lexux Hybrid CT 200, and a bunch of friends of the artists were there for support. Craig Thornton made some good food, too.
(Also, nice to meet Cat Solen, who made
this wonderful video with Swoon
at MOCA's "Art In the Streets.")
Fresh Perspectives
has gathered six artists to promote the new Hybrid, and one of the selected artists is our good friend and Jux contributor, Augustine Kofie.
Lexus gathered the six artists from different areas of contemporary art (from photography to music, design, fashion and even cooking!) and provided them with the opportunity to create unique unconventional pieces of art in order to 1) entertain us, and 2) show how to create art with a new perspecitve.
www.freshperspectives.msn.com