Franz West, Dan Colen, Basel, and Purple's Diary
Juxtapoz // Thursday, 09 Dec 2010
1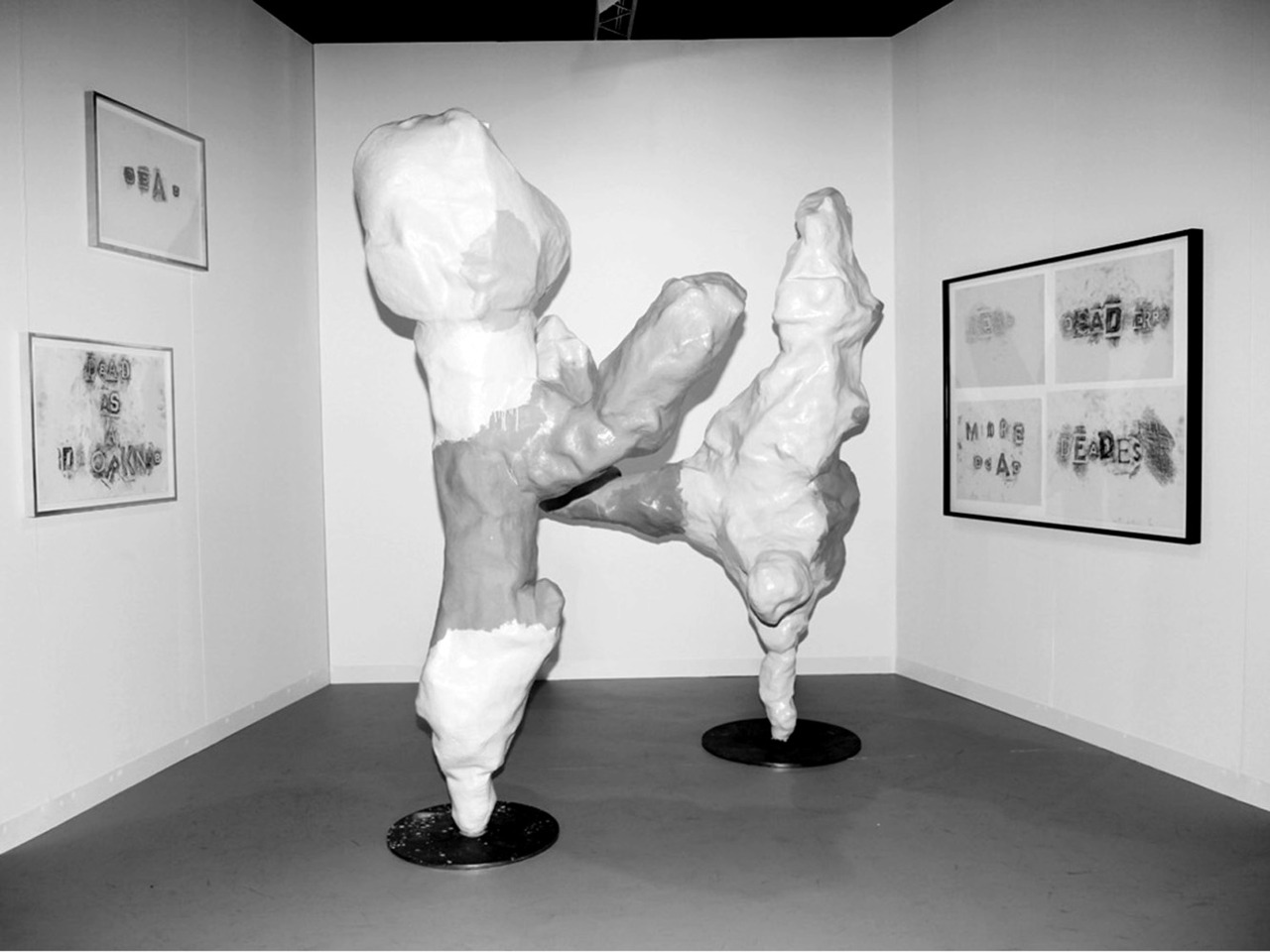 There is a lot to learn if you spend about an hour on
Purple Magazine
's
Purple Diary blog
. We are fans of the magazine itself, as it sort of sums up an artistic, fashionable lifestyle that few lead (if any lead but Mr.
Purple
, Olivier Zahm) each quarter of the year. People collect and try to get back issues of
Purple
like fanatics. On said Diary, we saw this Franz West sculpture with Dan Colen drawings from Basel that we found of note.
The new issue of Purple, as we mentioned before,
features our founder Robert Williams, Jeffrey Deitch,
Dave Schubert, Rick Rubin, and
Proenza Schouler.