Image Gallery
Found Postcards by Katerina Drzková
Juxtapoz // Tuesday, 06 Sep 2011
1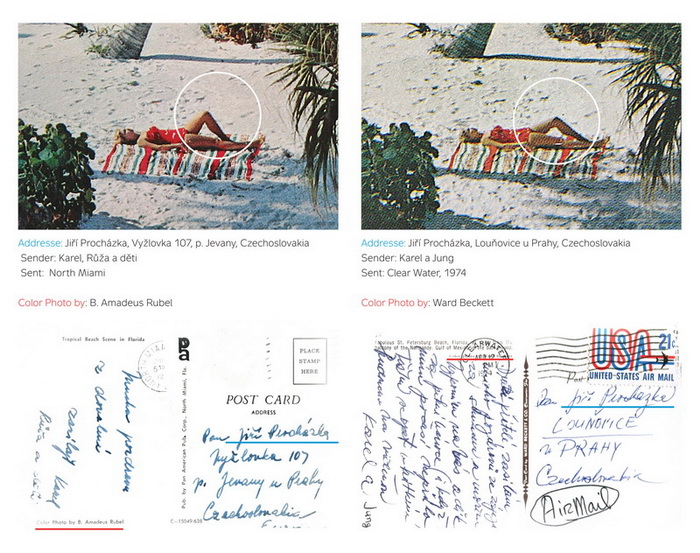 Katerina Drzková collects found postcards that are nearly identical, but have subtle differences. Katernia Drzková's work "Tropical Beach" observes two found postcards to reflect upon the details of an odd coincidence. Drzková explains the postcards as following:
"In this work I present a pair of found postcards that looks "totally the same" at first sight, but actually they differ in many details in the picture (a time shift of several minutes is apparent) and also on the back sides. On each postcard it is stated a different photographer; the post offices and the times when the postcards were sent are also varying.. However, the addressee is always the same person.

The pairs of postcards are open to diverse explanations of their origins and possible alternatives of their delivery."
Drzková continued this process collecting postcards from the time period between 1960s to the 1980s to find similar occurences. Here are a few of these oddities.