Follow Friday: Twitter Titters
Juxtapoz // Friday, 04 Nov 2011
1
Just a sampling of the headlines from today's AlJazeera: G20 seeks stronger IMF to fight debt crisis, Deadly clashes continue in Syria, Israeli navy boards Gaza-bound vessels, Global carbon dioxide output soaring, Russian nationalists march in Moscow, Bahrain security forces clash with protesters.
It's enough to make a man weep onto his iPad, 'til the tears smear the words on the screen into a 
Ruffalo
of rainbows. Sometimes we need a break from humankind's grim inexorable march toward annihilation. That's when I fire up the olde Twitter machine and hunt for some primo jokeage. Here's just a sampling of my go-to homies for Big League Yuks: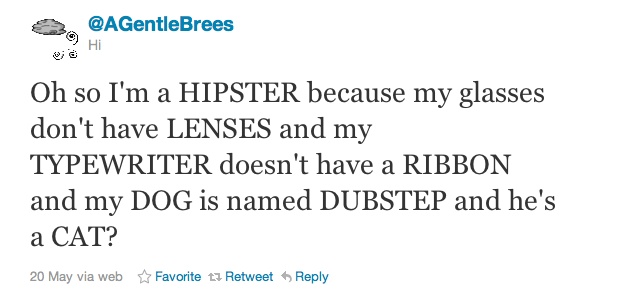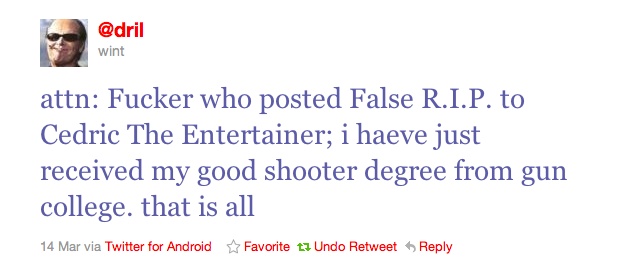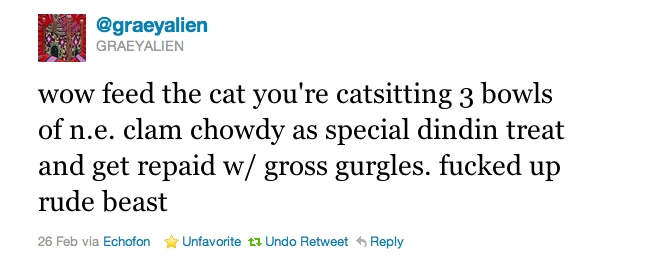 Check out these Elite Tweeters if you live to love, love to laugh & laugh to live <3. I'll be posting my faves every Friday. Namaste.