Flotsam's Wonder World Closes this Weekend with Halloween Party
Juxtapoz // Wednesday, 27 Oct 2010
1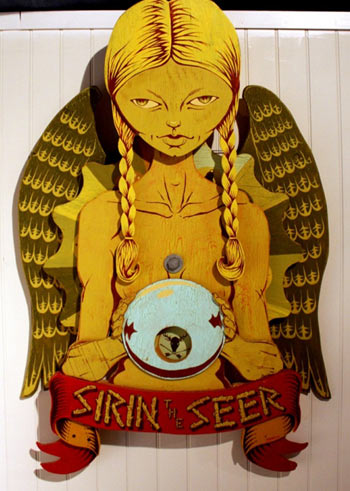 This is the last week to catch Mike Shine's interactive art show and opera before its grand closing ceremony this weekend. The creepy carnivalesque show will culminate with a bang this Saturday, October 30th, the night before Halloween.
Considering the time of you, attendees are encouraged to arrive dressed up in their Halloween costumes, and ready to end the extravaganza in creepy carnival fashion. There will be candy and trick or treating involved, along with a final performance of the involved opera portion of the exhibit.
In case you haven't gotten a chance to check it out, take a look at our coverage of the show opening.
Flotsam's Wonder World
Mike Shine closing party
Saturday, October 30th, starting at 6pm
941 Geary gallery