Photos: Ferris Plock & Kelly Tunstall Studio Visit
Juxtapoz // Tuesday, 29 Apr 2008
1
Plock the Tunstall

Photos and verbage by Isaac McKay-Randozzi.


The Plockness monster and Attila the Tunstall are two monstrous. yet semi-mythic, entities in the San Francisco art scene. With solid local roots and hunting patterns, their territory has spread over the years to include 111 Minna, the Stussy store and other large and small venues here and around the country.

In the past they were two separate beings happy to wander their lands alone. But mutual attraction has joined them as well as their territories, and has increased the range of their artistic growth and feeding patterns.

Recently, I was lucky enough to be able to watch them at a close range without disrupting their work or arousing their ire. With Steve Irwin-like stealth I went to their studio with trepidation, prickly can be the artistic temperament. The following photos are of the body of work they are completing for their show opening at 111 Minna this Thursday. If you happen to go, please approach them with caution and always with beverage in hand. They like beer.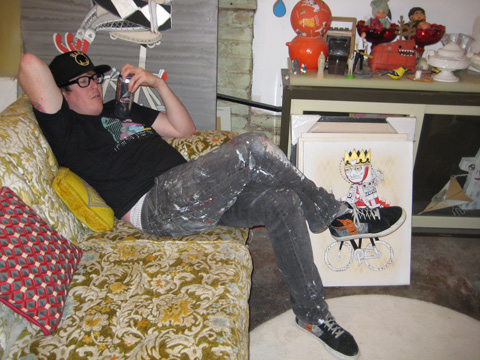 The Plockness Monster relaxes between victims, er painting.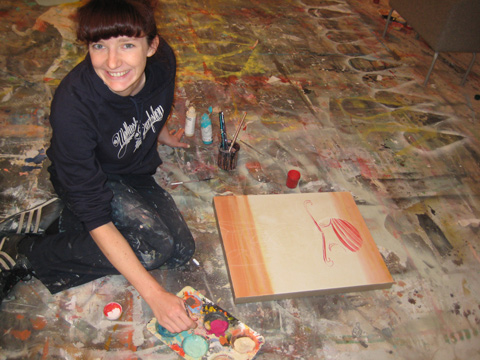 Attila the Tunstall, beware her smile, she'll eat you alive and use your empty skull as an ashtray.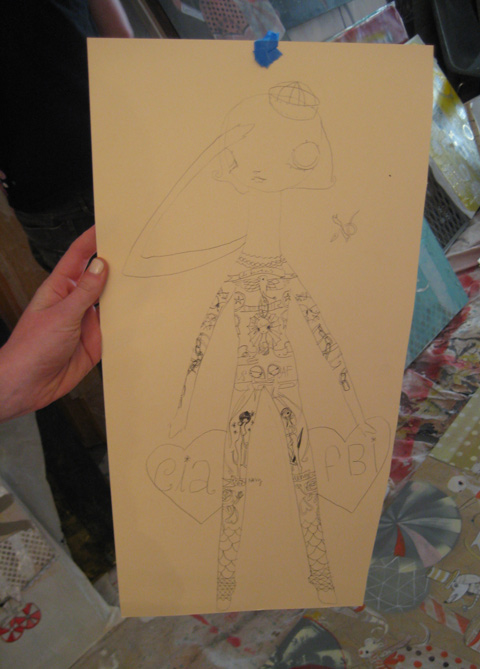 Sketch for a painting.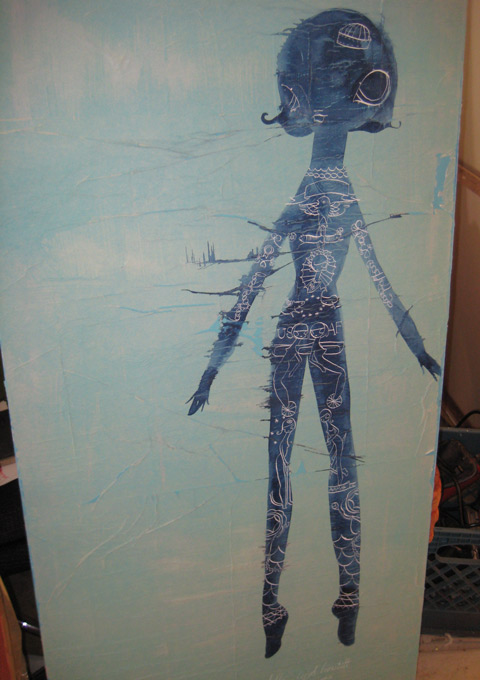 The painting, minus the federal government.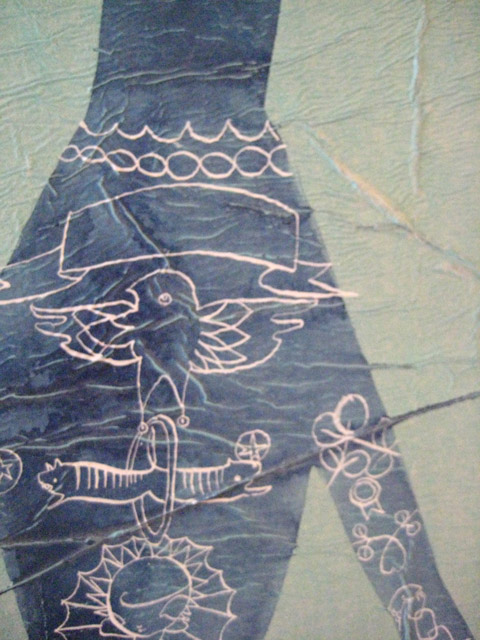 Detail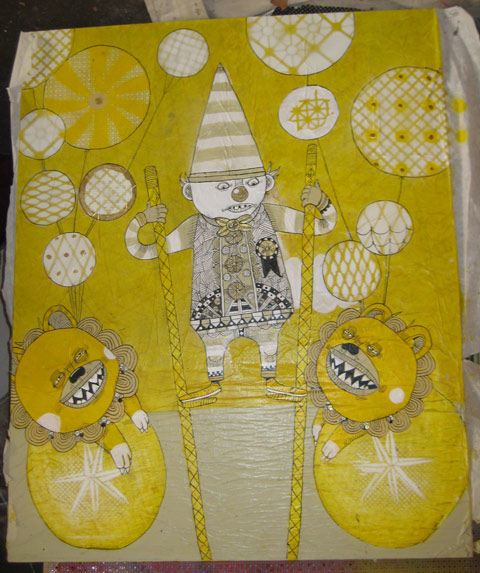 Work in progress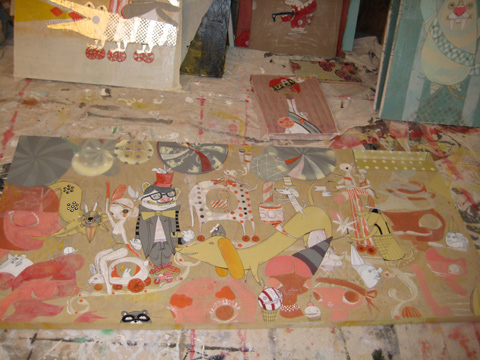 Sure looks like a Circus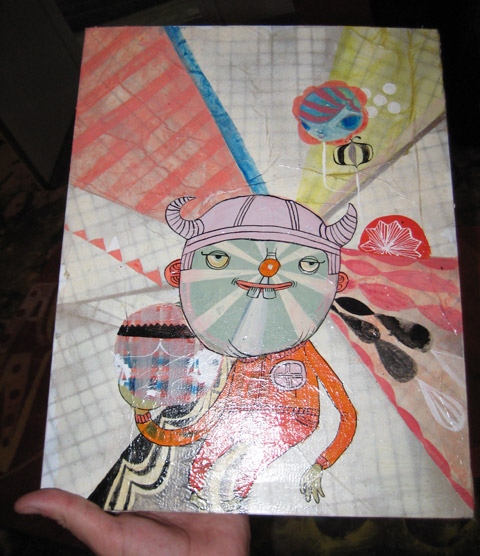 Is that a catchers mit in blue?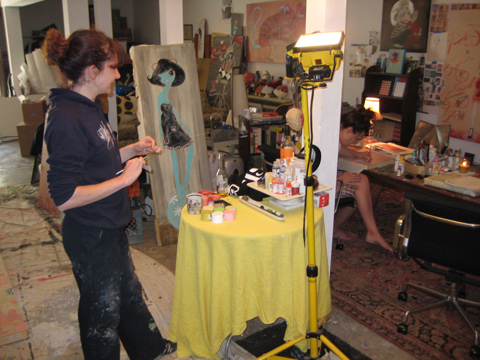 At work with Maria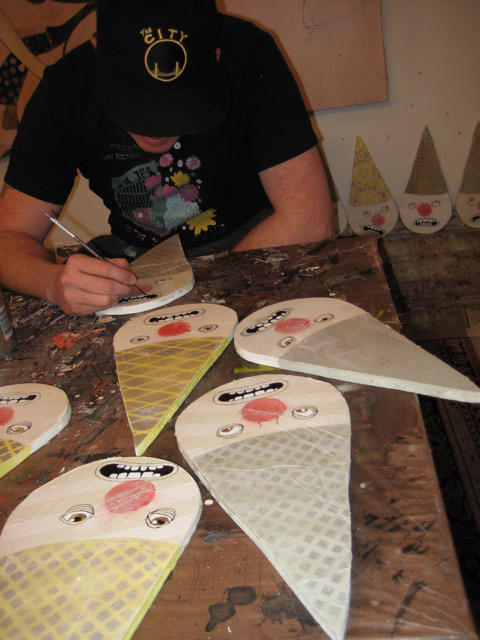 Crazy snow cones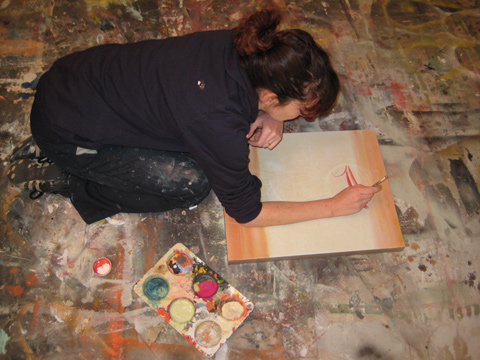 Kelly starting a new one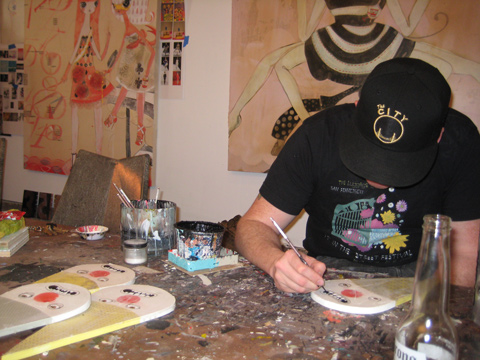 Snow cones need teeth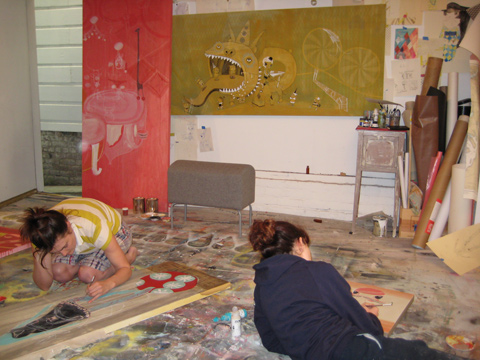 Maria and Kelly workin'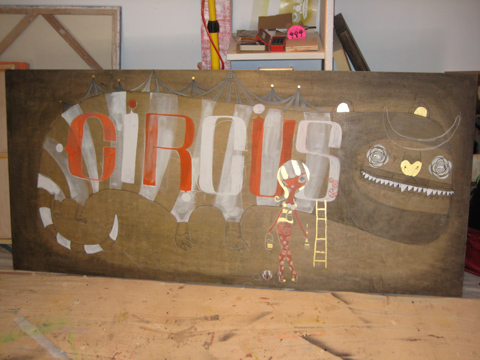 In progress lager piece. A shirt is being made with that image on it. Pretty sure you'll be able to get one at the opening.