Feature Q & A: Joe Sorren at Grand Central Art Center
Juxtapoz // Thursday, 04 Nov 2010
1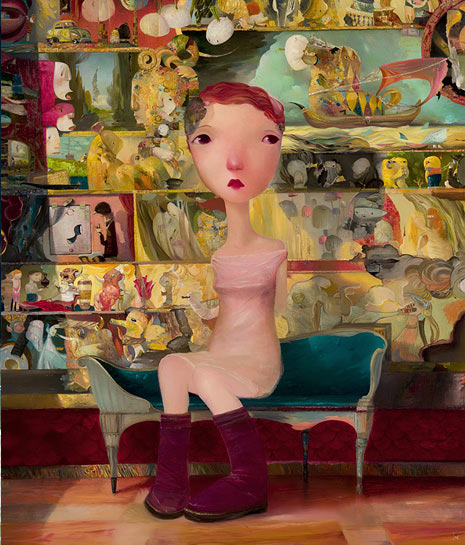 A few months back, we spent the day with
Joe Sorren
as he was finishing up last minute touches on his grand retrospective,
Interruption
, opening this weekend at
California State University Fullerton Grand Central Arts Center
. The show features Sorren's work from 2004 to the present, including what we consider to be the centerpiece of
Interruption
, the same-titled piece you see above.
Coiniciding with the retrospecitve is a catalog published by
Gingko Press
in conjunction with Grand Central Art Center, available at the opening, November 6.
We spoke while driving around Orange County, and a few questions in with the Flagstaff, Arizona-based painter.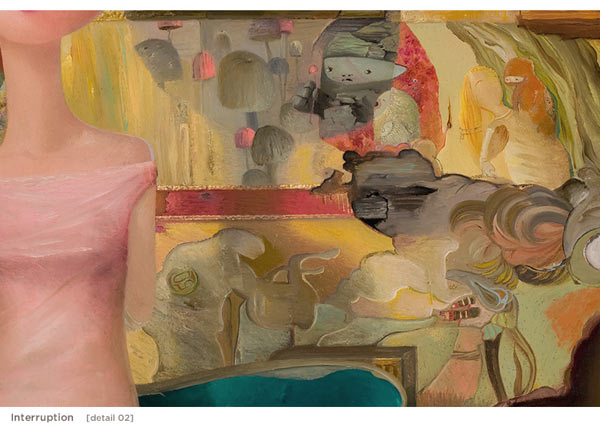 1) You are very meticulous when you paint, taking a long time to finish a piece. How do you stay motivated when you are into your 3rd or 4th month on one piece.

It's funny, I have never felt like that was even something to think about. It's kind of like if you are reading a great long book, and every day the book surprises you, you don't think, "How am I going to keep interested in this amazing book?" If the painting is worth making, I don't find myself feeling that way. If I do wander, then I ask why. Which usually leads to radical changes, which again keeps it all-engrossing.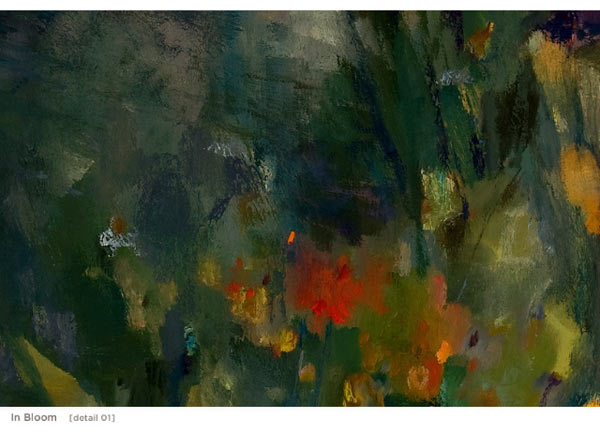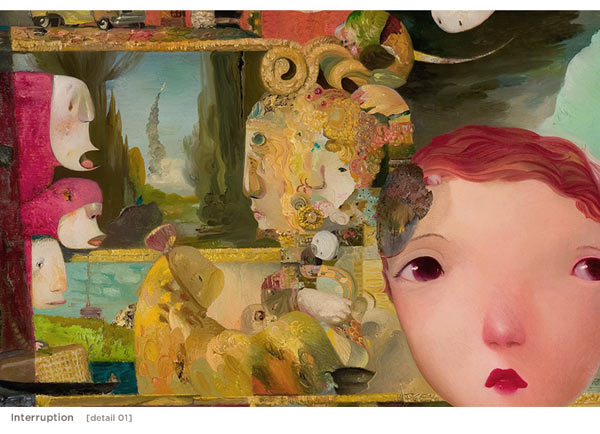 2) In just a few words, how would you summarize this show at Grand Central Arts Center?
In a few words, I would summarize the show as an art and sculpture show, covering the last 6 years, which is when I started working in oil. Along with the exhibition, a 150 page book of art from this exhibition will also be released.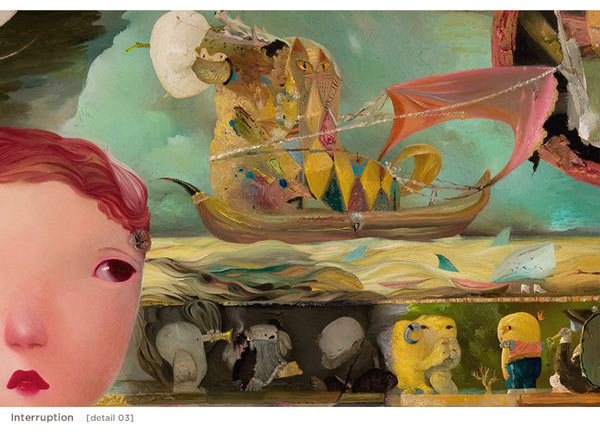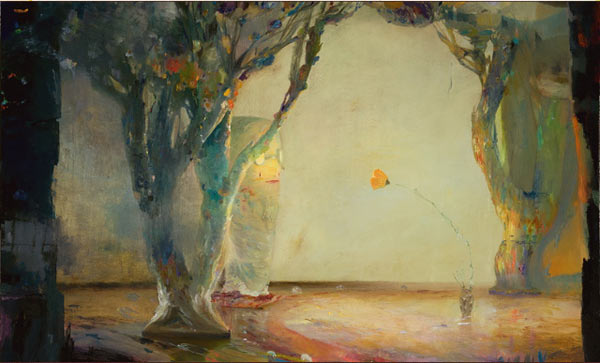 3) When we spent time together this past Summer, you had just driven from Flagstaff, your home, to Huntington Beach. What sort of advantages to do find you have living in Flagstaff?
If you like trail-running, mountain biking, rock climbing, etc., the access to the mountains and forest is immediate. I also love the people who live here.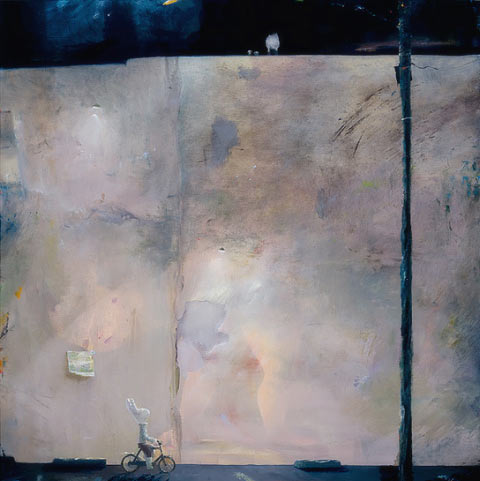 4) Each painting has a story, but which piece in the show means the most to you? Or do they all have unique stories that makes each one special.

For me, I have unique relationships with each piece.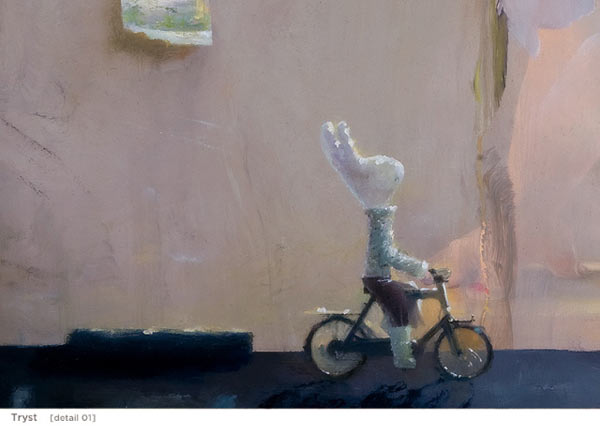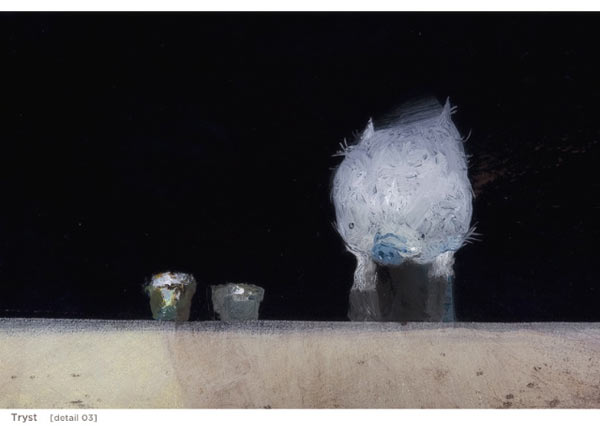 5) We talked about this, and I hope its happening, but is your band playing Saturday night?



Nope.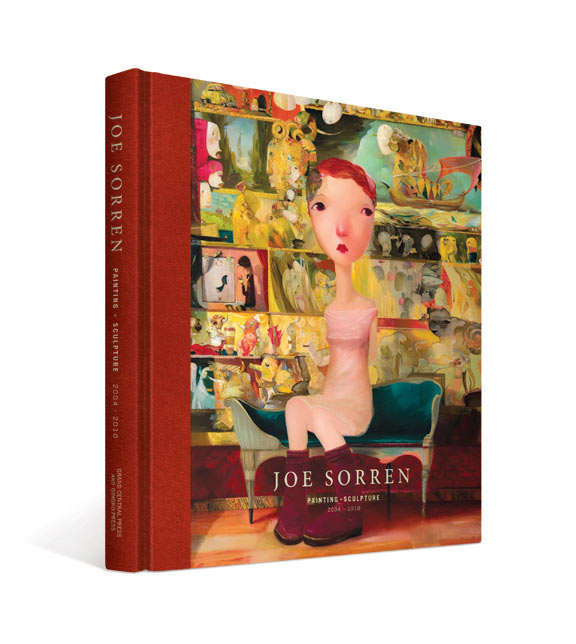 Joe Sorren
Interruption

November 6, 2010—January 2, 2011
Grand Central Art Center
Santa Ana, California