Feature: An interview with Spanish artist, SAN
Juxtapoz // Friday, 03 Dec 2010
1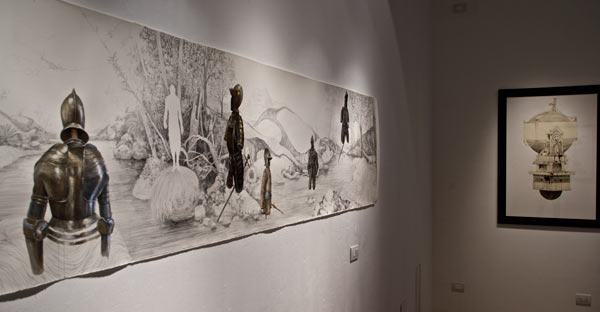 We recently spoke with Spanish artist,
SAN
, as he finished hanging his new exhibition at Don Gallery in Milan, Italy, with
AUREA MEDIOCRITAS
. There were questions we have wanted to ask SAN, questions about his choice of color (which others have asked as well, apparently), the stories in each piece, and his tour of the West Coast of the US coming in the Spring of 2011.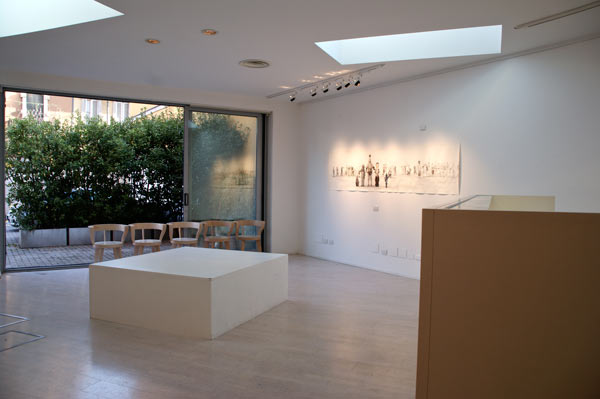 Juxtapoz: This is your first time Showing in Italy. How has the experience been so far?

The acceptance has been very good. The Don Gallery was a place where I was glad to show my newest works because I like the vision of Matteo Donini, (gallery founder-director). He has exhibited some artists that I admire.
There are some aspects of my work that are more appreciated in Italy than other countries, as the narrative and the passion for classic drawing is admired there. In this show, there is a pretty strong approach towards classicism, not just technical, but also in the conceptual.
In Italy, they were the first to really achieve a good development of figurative art and developed that over the centuries. Most of the great masters were born there, and also some of the most important artists and movements of the twentieth century.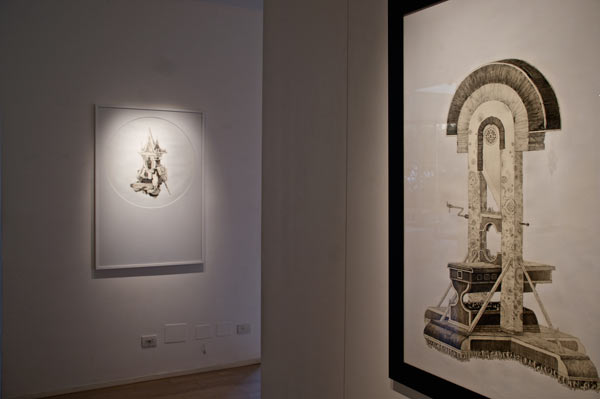 You change colors, from earth tones to deep blues, to reds, and now this work is back to earth tones. How do you decide on colors?
Color is not too important in my new work. There is a return to pure drawing and this requires some consequences.


I do not think that the value of my work is in color or aesthetic treatment precisely because stylistic recognition flees immediately. In my last exhibition, I used a very distinct color palette, and when people began to identify with it, I stopped using it.
In this exhibition I have introduced a wide range of pictorial treatments;  scenes in which the symbols of the elements themselves have an intention.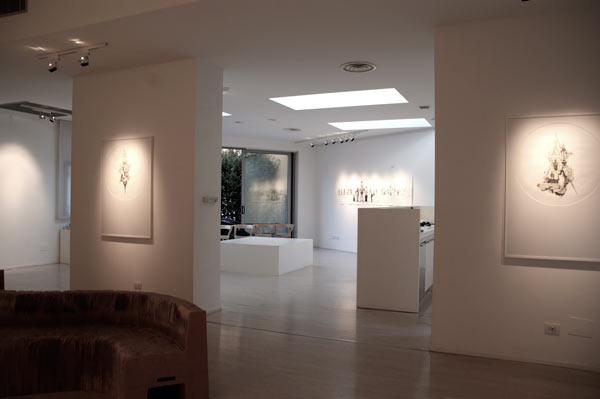 You have shown in the U.S. and in Europe, what have you learned in preparing for big gallery shows?

I learned that art for me is something quite indefinite. Each process is different and I want to keep it that way. Within consistency, of course.
Each project has to be a challenge to overcome, to knock down a wall. I don't want to be a blind artist with my style repeating the same shit comfortably. In a creative process there has to be doubt and even bad experiences. If there were not it would be no mystery for me. And what I offer to the public would be a result of my boredom.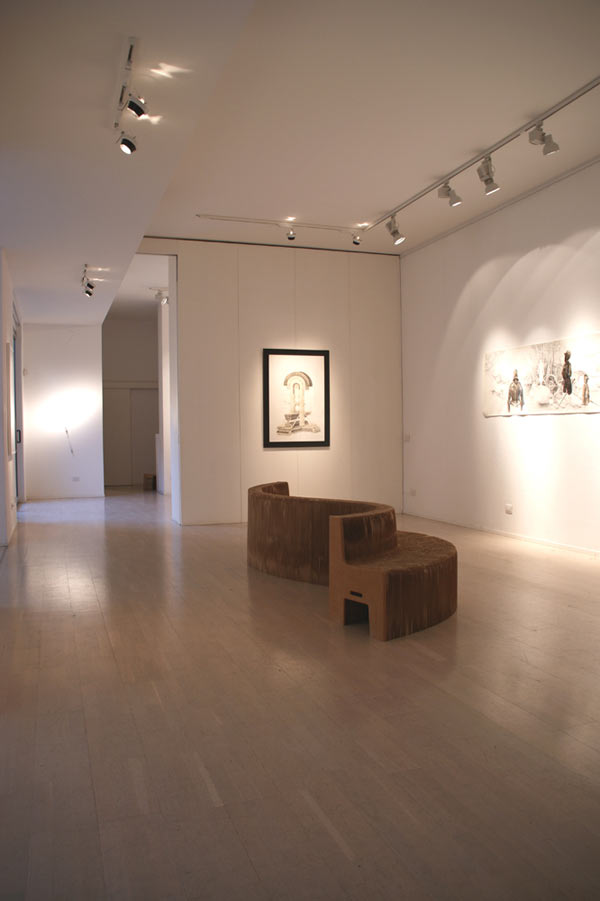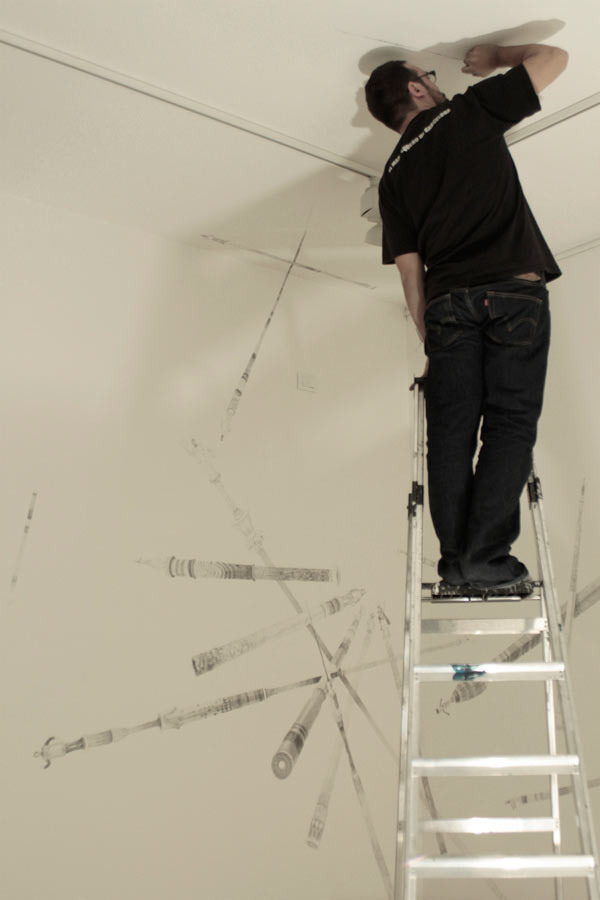 When you were in the magazine in 2007, your work had a lot of earth tones, and your street work was very ornate and unique. What have you been working on in the past few years? Still doing street work?


Well, I've been working nonstop. Maybe I've focused to develop the internal parts, esspecially the narrative. Many people tell me that I  change too much in "style", but perhaps the essence of what I do is not only outside. Probably there is  more consistent evolution in the stories I tell than  in the ways to tell it.

About the street: now is not something that interests me too much. The street is my support where I learned, learn, and I will  learn, but I do not care about the artistic discourse itself. Especially seeing the approaching acceptance of "street art" by the art market and institutional powers.


As we say: It is not the tip of my arrow.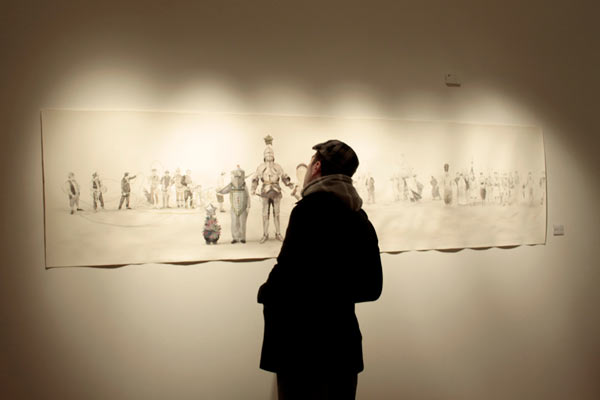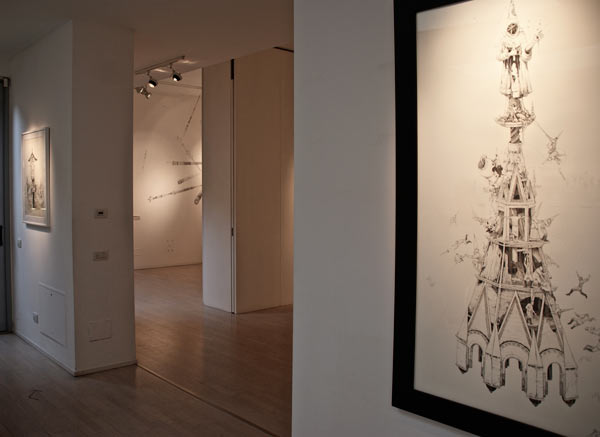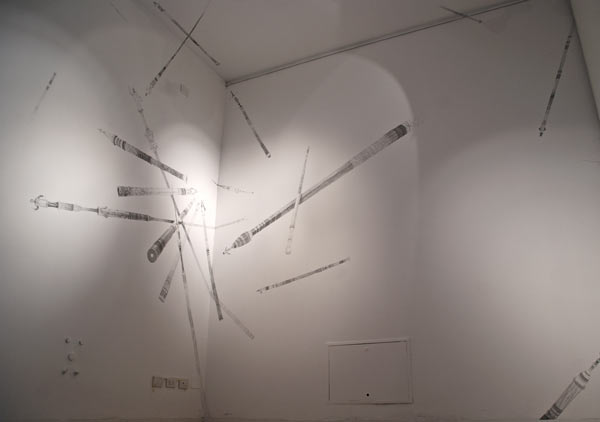 Who in Spain Sshould we be paying attention to? Who are some artists you admire?
Currently the artists who interest me are not Spanish, but I must say that there are those who attract much admiration in me here, such as Nano4814, Escif, Liqen, or Mike Swaney (Canadian, although living in Spain).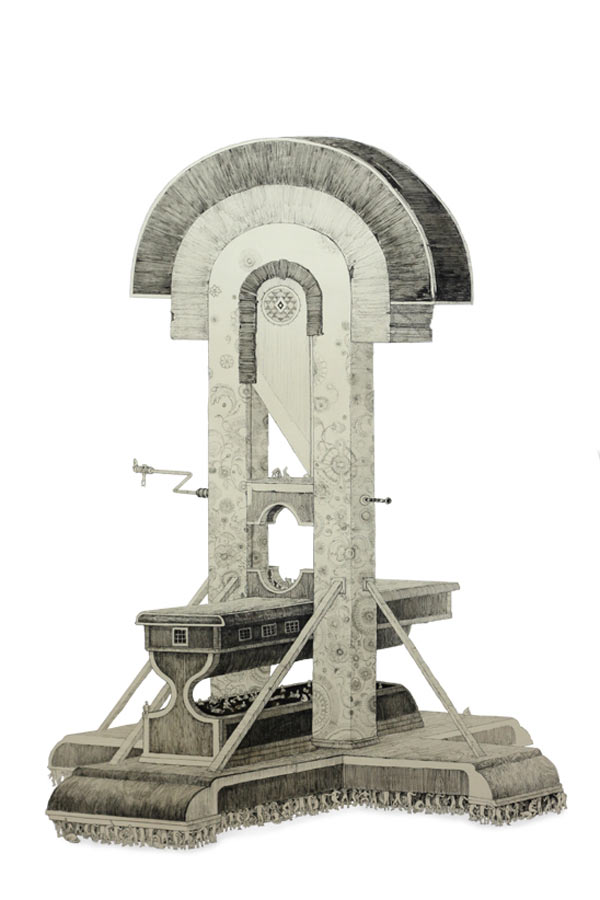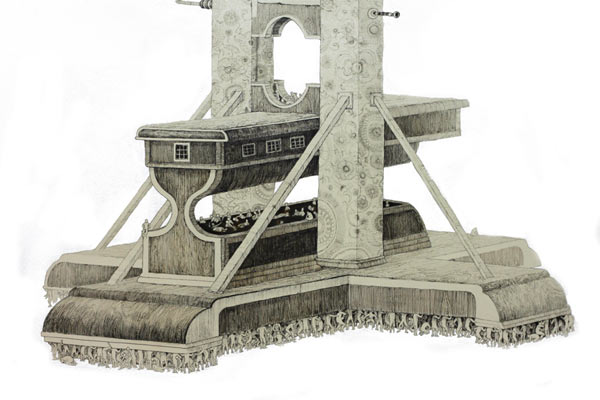 What are some of the stories behind the pieces? What were you working out with the new work?


Most are stories that have evolved from earlier ones, others have emerged during the process of conducting the exhibition.


I've used themes of sacraedness, classicism, banality, traditionalism, strength, weakness, competition ... all these themes constitutes a new step to lean on to take the next step.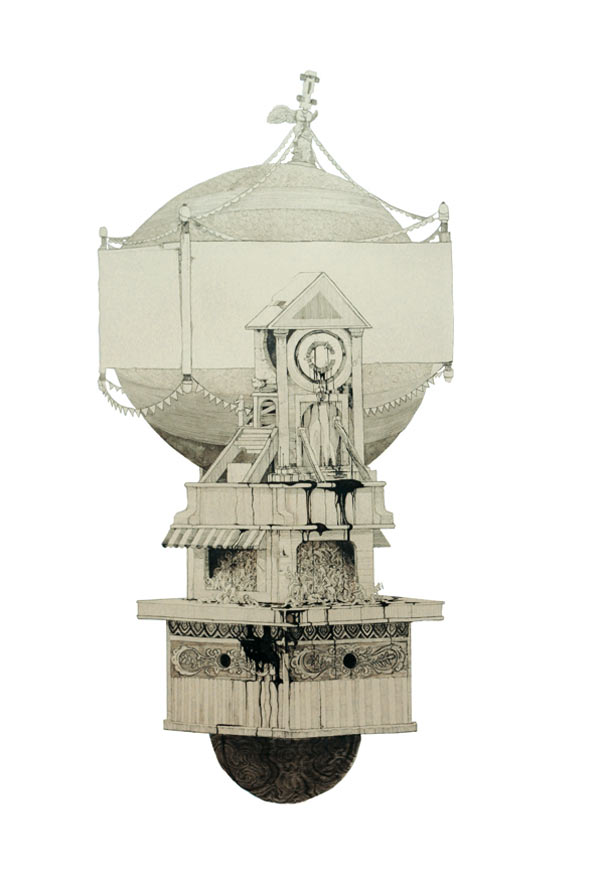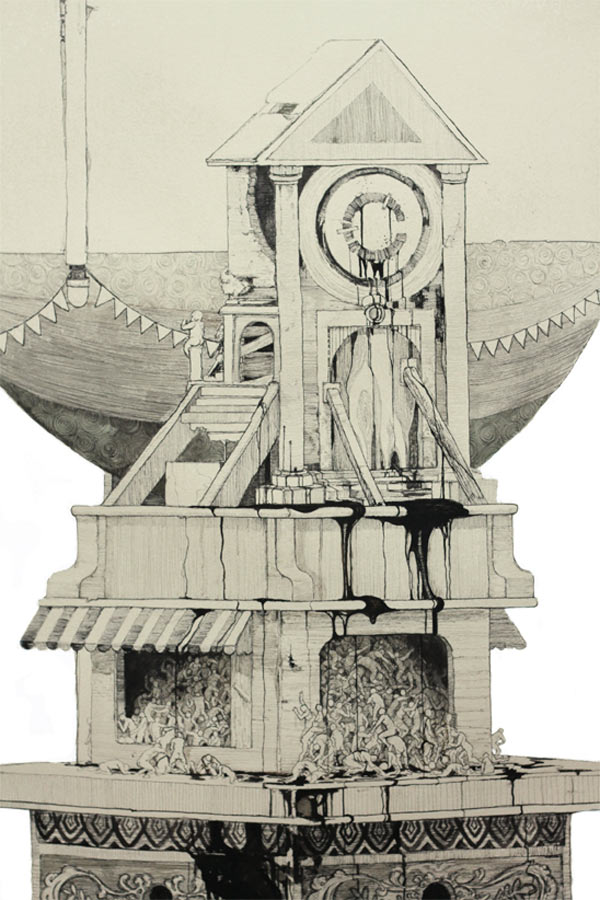 What is your favorite piece in the show?


It's hard to pick one, probably "Reversible Costume" is my favorite. There is something in it  that I still have not understood, maybe its not finished, so it appeals to me . . .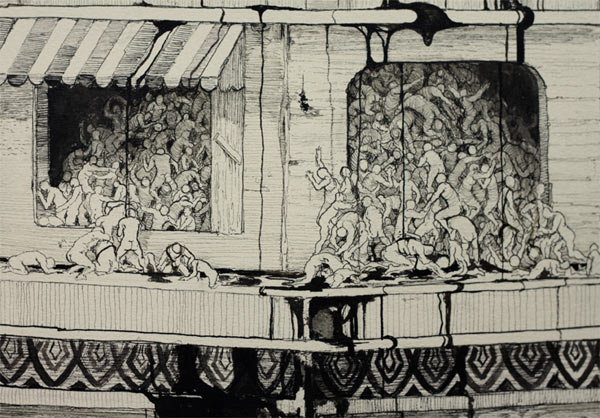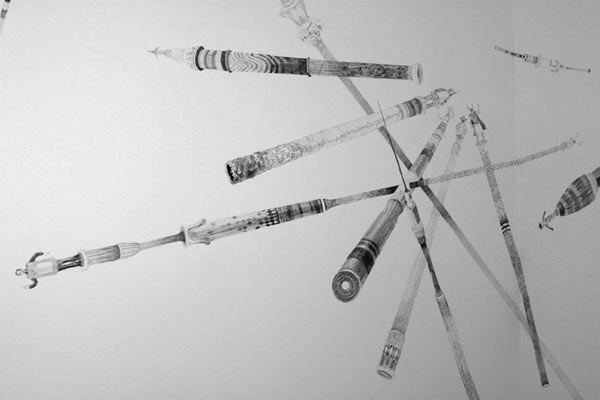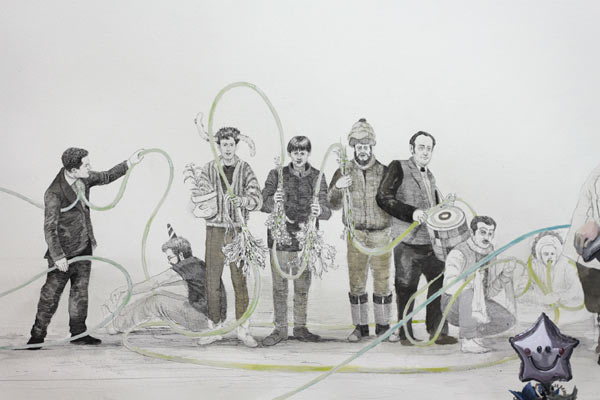 What else is planned for you in 2011?


The main project next year is a duo project with Escif we will do over the U.S.'s West Coast which will result in an exhibition in San Francisco by the end of springtime. We're working on it and we will try to put on it something new for us and the public, full of fresh and powerful content.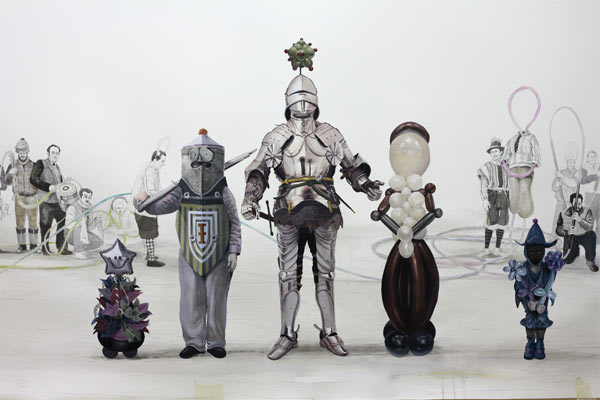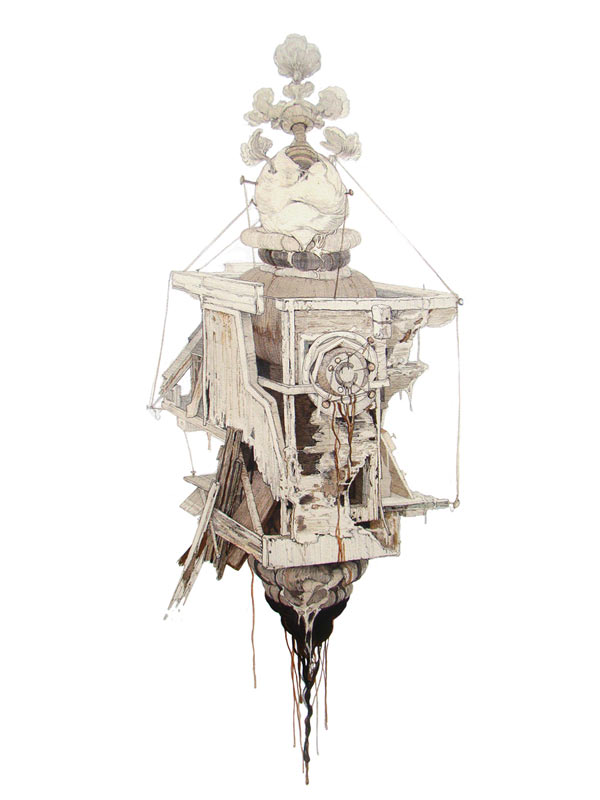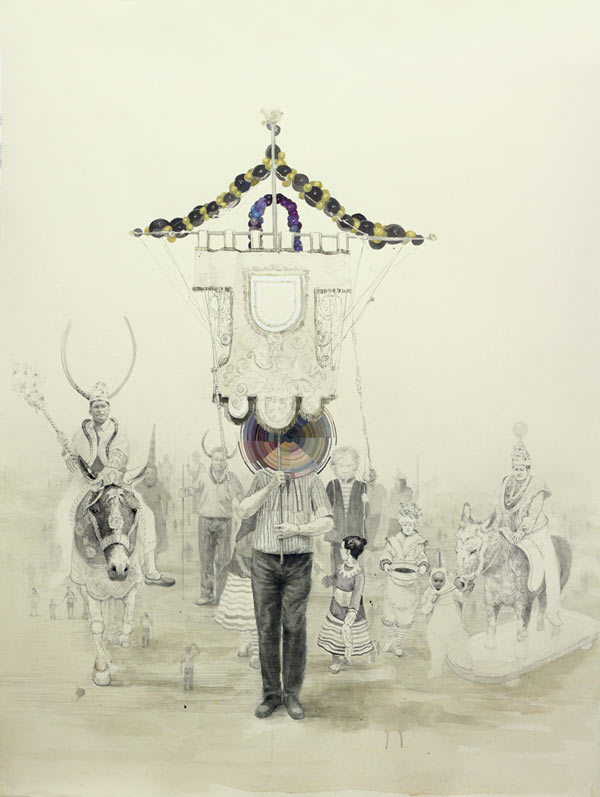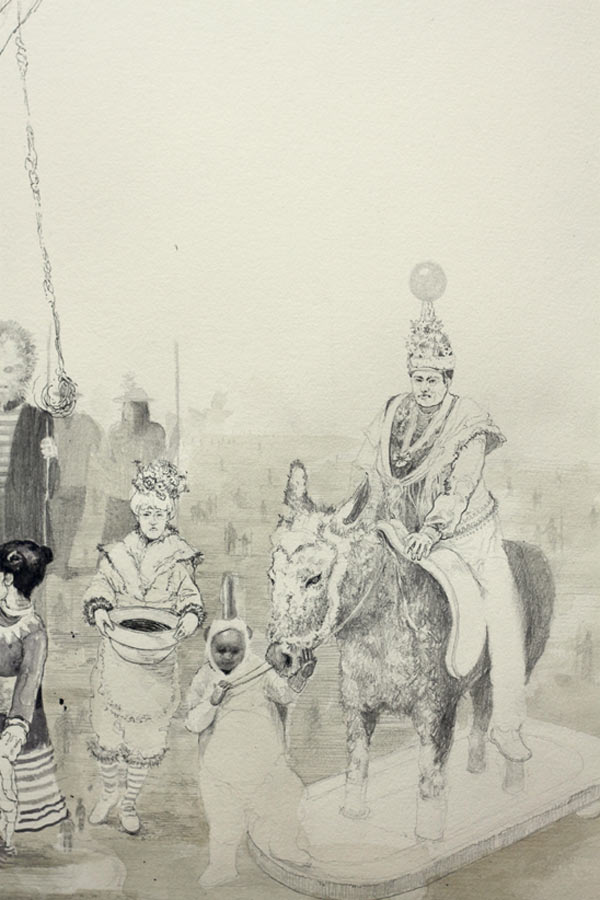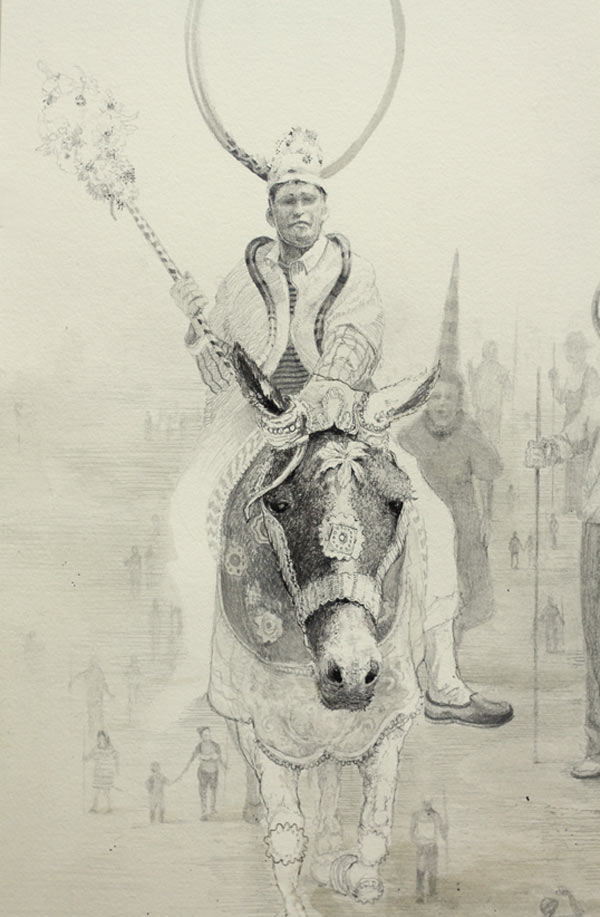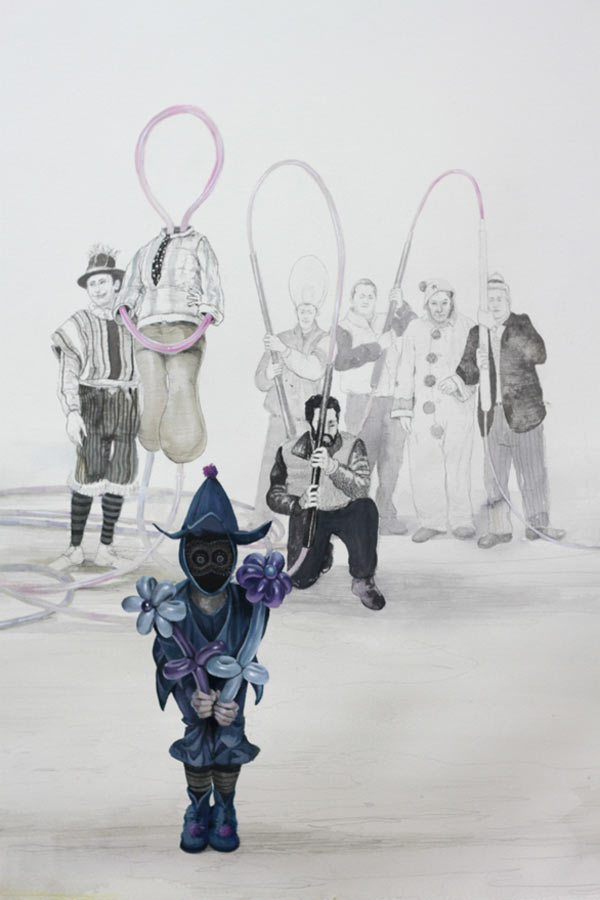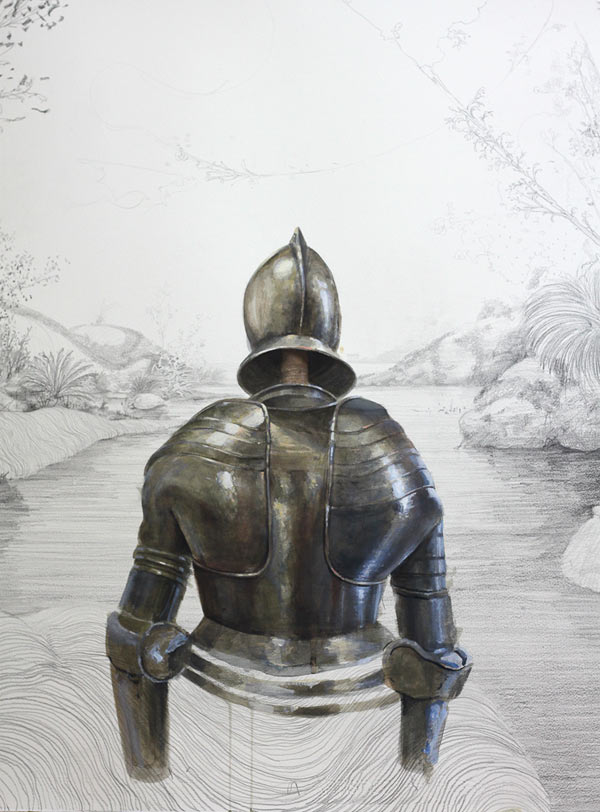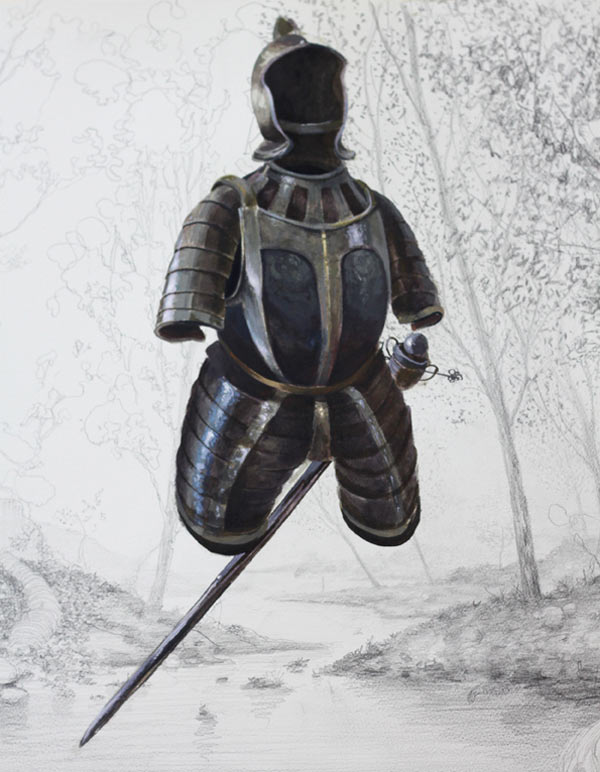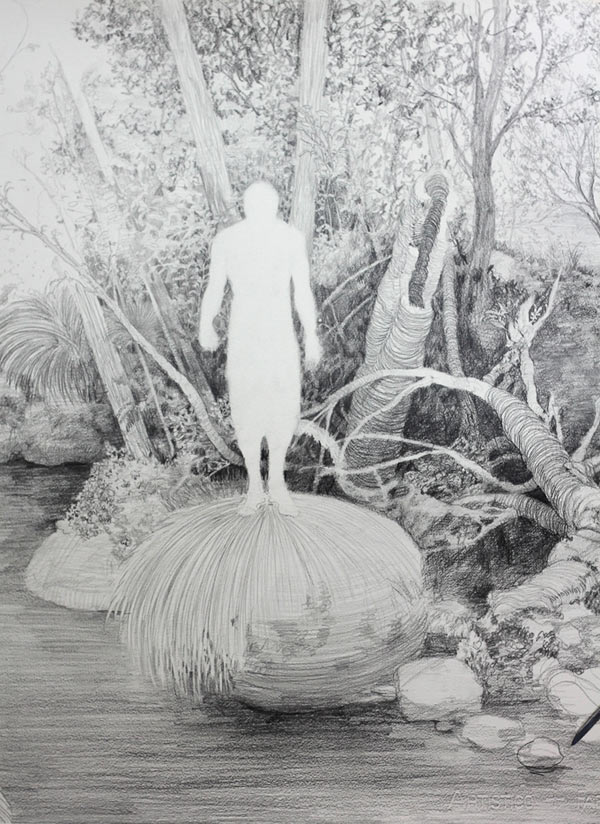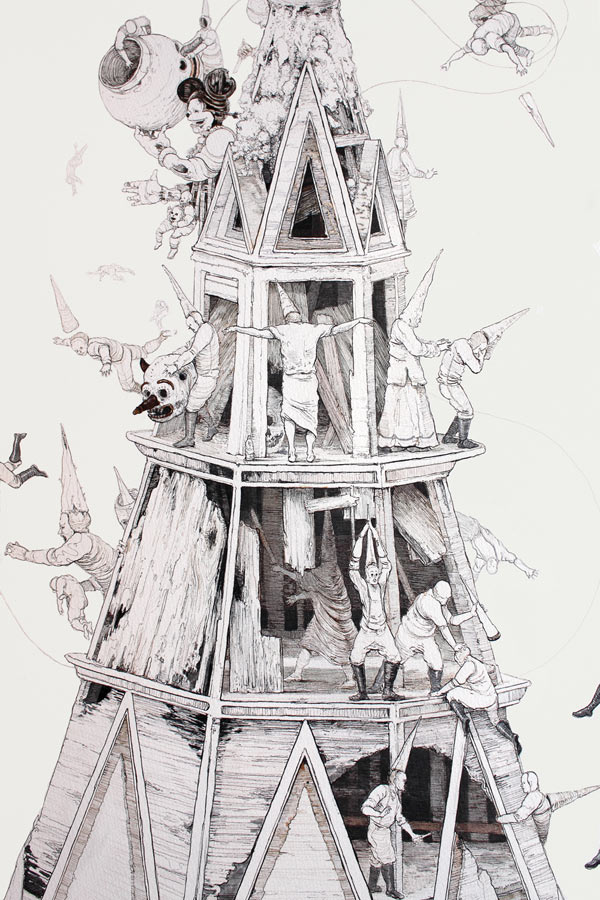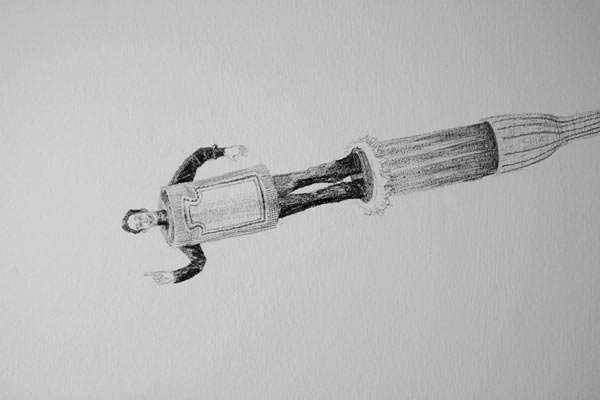 San
AUREA MEDIOCRITAS
Through January 22, 2011
The Don Gallery
Milan, Italy