Image Gallery
Famous Paintings Recreated with Food... as in Sandwiches...
Juxtapoz // Thursday, 01 Aug 2013
1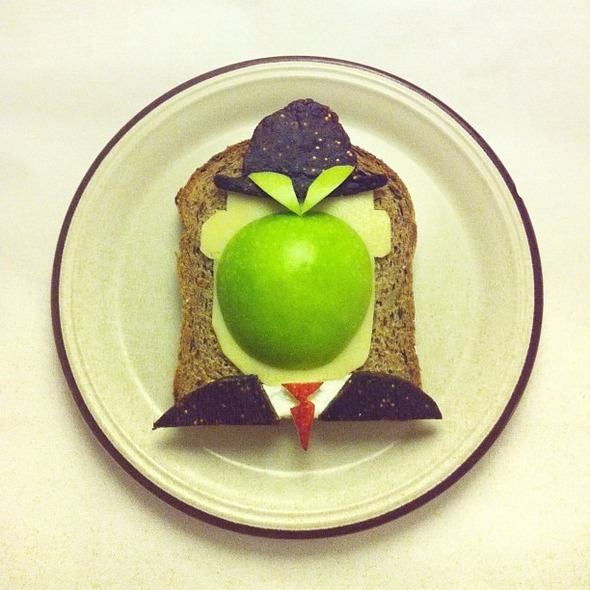 We are always looking for fun stuff to post on the site, to explore the random possibilites of art. Well, we have seen really amazing things done with food art in the past, but sometimes if you have some fruit, bread, and some cheese, you can be like Norwegian photographer Ida Skivenes and take that to a whole new level by making classic painting and pop-culture icons with your breakfast snack. Magritte with apples? Nice.

via Mashable.