Image Gallery
Faile Puzzle Boxes and Mobile App
Juxtapoz // Thursday, 26 May 2011
1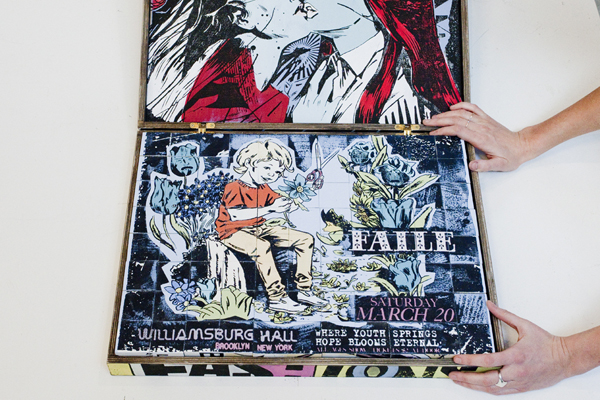 Brooklyn art collective, Faile, just released a new Puzzle Box series and a mobile app, all based around the collective's newest body of work. The modular wooden cubes and boxes reveal a new process of deconstructing and reconfiguring imagery and narratives.
As Faile told us, they created "Wooden Puzzle Boxes that can be played as games. We created an app and website to give the viewer the opportunity to not only view the work but to play and create with it as well. We found that there aren't too many artists currently using mobile apps to explore their work and thought that this became an interesting extension to not only the Deluxx Fluxx arcade but to other public projects."
Each functional puzzle box features 88 six-sided hand-painted cubes and comes in a custom case. Each and every piece is unique, and the works can be configured in almost limitless scenarios. The app gives people the opportunity for viewers to interact with the concept.
Read our interview
with Faile here.
The App is in the iTunes store.
http://failepuzzleboxes.com/