Image Gallery
Faile + Juxtapoz Google Hangout
Juxtapoz // Thursday, 26 Sep 2013
1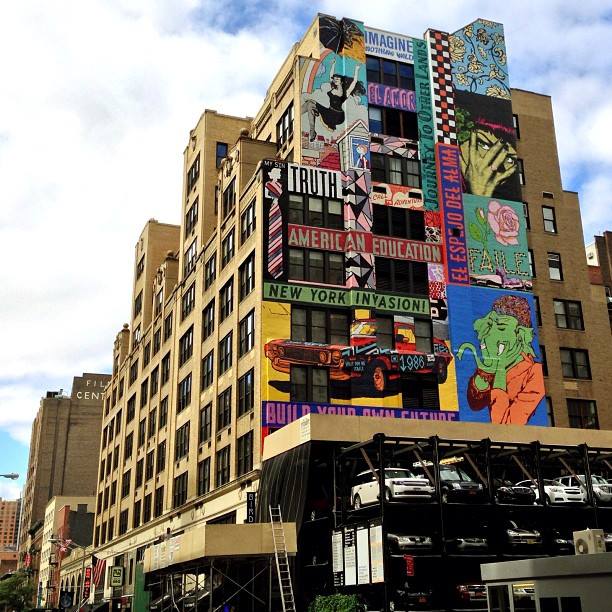 Just a friendly reminder to all our followers around the world, on Thursday, September 26th at 5pm EST, Juxtapoz and Brooklyn-based artists, Faile, will be hosting and chatting in a Google Hangout live around the world wide web. We want to hear from you abou what to ask Faile, as well as we want you to participate! Join the Juxtapoz x Faile Google Hangout, and ask Faile about their new incredible mural that just went up in NYC, or their first solo museum show at Dallas Contemporary, or maybe you want to know more about their work with the NYC Ballet? Ask away!

Here is a link to the event!

Information about the new FAILE mural... It's their largest NYC mural to-date—commissioned for The Plant, a 250,000 square-foot office building located at 321 West 44th Street (between 8th and 9th Avenues). The mural features iconic images in FAILE's modular painting style and offers a nod to the building's storied past, while reflecting on the urban tapestry of New York City. The building formerly housed the Record Plant, an iconic recording studio at which John Lennon, Cyndi Lauper, Aerosmith and others recorded some of their highest profile projects. More information about the studio can be found here.