Exhibit Review: Viva La Revolucion, A Dialogue with the Urban Landscape
Juxtapoz // Monday, 09 Aug 2010
1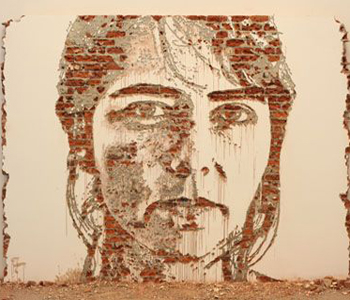 A revolutionary trend is sweeping through our institutionalized art houses, being that the country's established museums are receiving major image makeovers.
These art happenings run coast to coast, from Jeffrey Dietch as the first gallery owner to operate the director's chair of an American museum (MOCA) to SFMOMA gaining exclusive exhibit rights of the Fisher family's extensive-but-closely-guarded collection. The Laguna Art Museum's 2008 In the Land of Retinal Delights: The Juxtapoz Factor, however, really officiated that contemporary-encompassing artists are as important as they are historical, and their style of work as deserving of museum space as the countless deceased legends.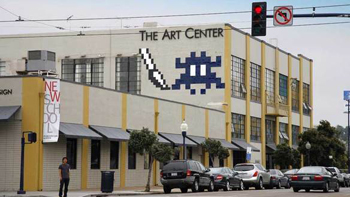 Invader
Urban works long shunned by established art's powers that be, museums "have always been about 10 years behind the rest of us but claiming they know what time it is," art activist Richard Duardo astutely remarked. Artists' perseverance sustained, nonetheless, propelling a movement now proven to have gain enough ground that institutions had no choice but join the vociferous dialogue between modern art and its clamoring public.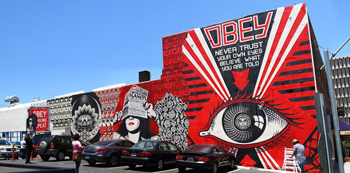 Shepard Fairey
Exploring this, guest curator Pedro Alonzo took his interest for artists whose practice engages in negotiating public space while also referencing diverse aspects of urban culture to the Museum of Contemporary Art San Diego with the multifaceted exhibit Viva La Revolución. "I wanted to create a dialogue between the genre known as street art and artists who are working with similar issues—but aren't part of the street art scene," he explained. "Artists are either using public space as a platform for communicating with the general public, are inspired by elements of the urban landscape and urban subcultures, or are literally taking parts of the city to make their work."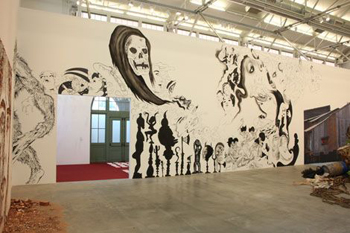 Dr Lakra
Given that most of the world's population live in urban communities for the first time in history, Alonzo's "also fascinated by the response of the community and authorities to work that's placed in public space, and this dialogue that takes place." Blu, the Date Farmers, Dzine, JR, FAILE, Akay, Invader, Barry McGee, Os Gemeos, Dr Lakra, and 10 other diverse artists ranging eight countries, utilize not only the urban setting best, but its corresponding lifestyle as major cultural inspirations.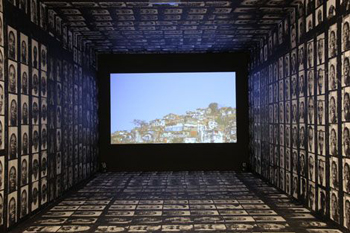 JR
"This is an historic revolution in visual culture, in which the codes and icons of the everyday—found on the streets in graffiti, signage, waste, tattoos, advertising, and graphic design—have been appropriated and used as an integral part of contemporary artmaking," the MCASD said. "The city itself, its buildings, vehicles, people, and advertisements aren't only the surface where art is applied, the city fuels the practice."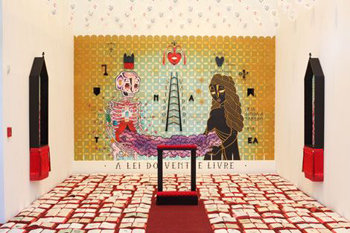 Stephan Doitschinoff aka Calma
That said, it's a list of artists that "makes sense given the premise of the show," Alonzo affirms. As for the best scenario outcome with regard to community engagement? "It would be great if the work of local artist and the guest artists can coexist in the same space." Indeed it would. —Erin Dyer, Juxtapoz August 2010, issue #115
Viva La Revolución: A Dialogue with the Urban Landscape
July 18, 2010–January 2, 2011
Museum of Contemporary Art San Diego
San Diego, California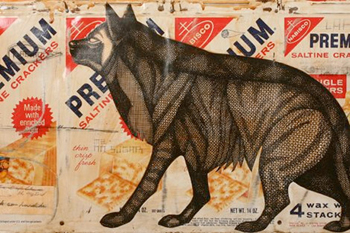 Date Farmers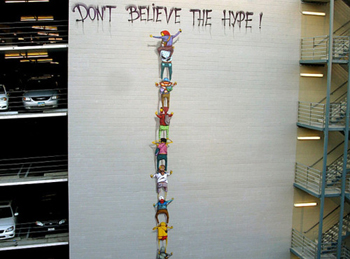 Os Gemeos