Exclusive Sneak Preview of Kofie's Exhibit 'Retrofitted' x Interview
Juxtapoz // Friday, 08 Oct 2010
1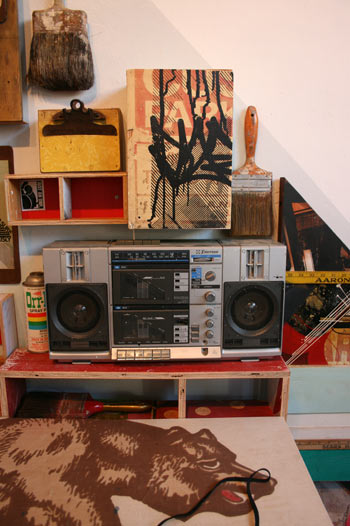 We just stopped by White Walls to take an advance peek at the newest works by Augustine Kofie (Juxtapoz #117). The show consists of mixed media canvases as well as wood triangle collages, a replication of his studio area in a site-specific installation, and an in-progress mural – all of which is looking fantastic.
This marks the artist's first solo show at White Walls and will open to the public tomorrow, Saturday, October 9th. Kofie's impressive series is rooted in his love of almost geometrical precision and music, as well an interest in the layering of old and new objects.
One of the most enjoyable and engaging aspects of the show is a true replication of his work area – complete with his real studio drawing desk, boombox, shelving, knick-nacks and paintbrushes all driven up from the artist's actual studio in Southern California.  [Install images shown below; interview posted after].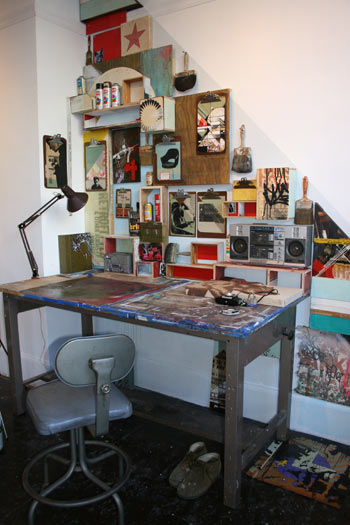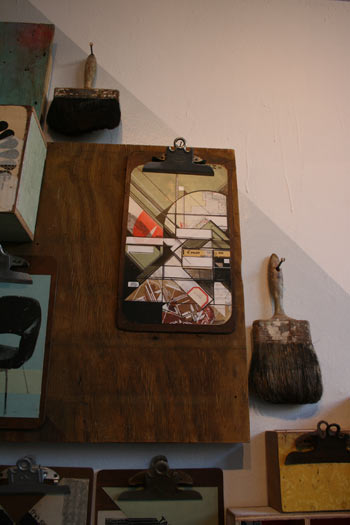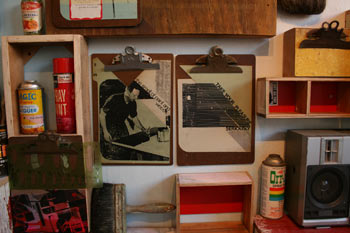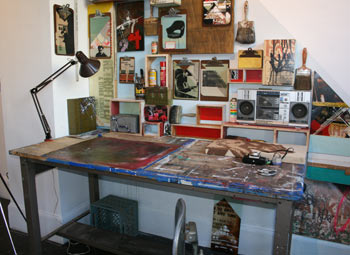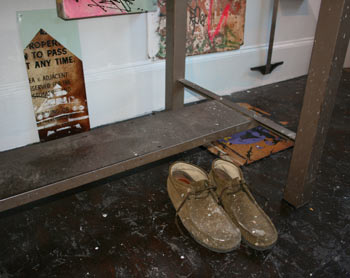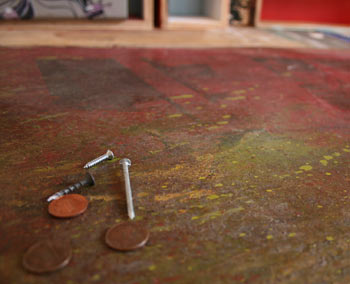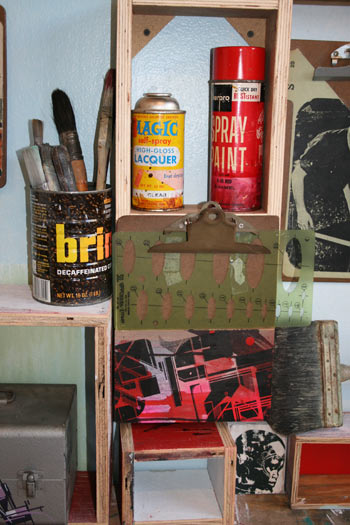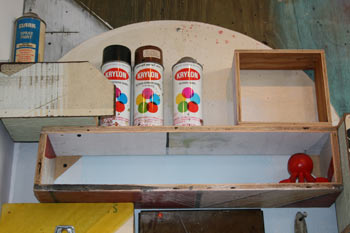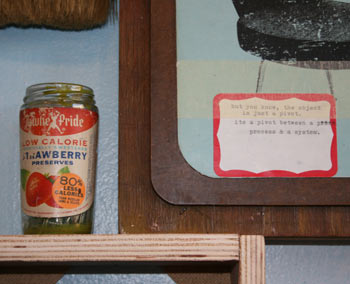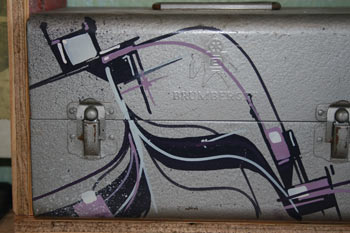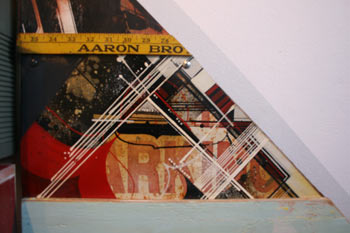 White Walls: There seems to be a lot of focus on building material and the evolution of these materials within this new body of work. Can you explain the title of your show? What do you hope the viewer takes away from seeing this show?
Kofie: The title reflects another sort of 'power word' to describe the reinterpretations of the old and discarded into new ways of looking at imagery. A way of rethinking and re applying the past in creative ways. After building the 5th piece into the new collection the title just hit me, and pretty much summed up my love for incorporating found images, and flipping them into my artwork direction.
Because the work is thick with stratum and movement, I want the viewer to get lost in layers and time period. I try hard to blur the timeframe of the work between past, present, and future. I want contradictions to make sense.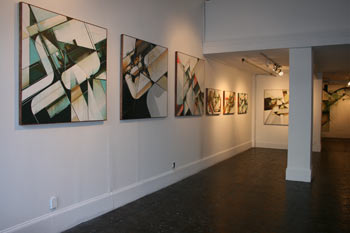 How do you go about collecting materials for your assemblages?
On the rare occasion I may take a turn down some random streets and scoop something that catches my eye, but that's few and far between these days. The majority of my items come from weekly Estate Sales pickings in the LA area. I have some key words I search for each via Craigslist each week and hope to come across a full garage/ workspace that hasn't been opened in 30 years. After 4+ years of this I have been amassing an interesting assortment of goods that are put to use in one way or another, either incorporated into artworks or on display in the studio.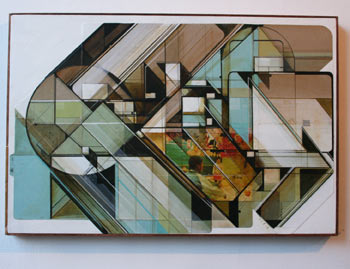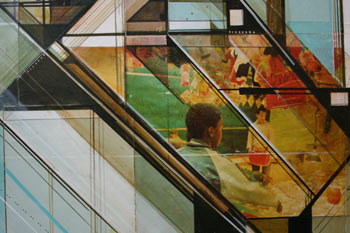 Have you always been interested in architecture and drafting?
I've always been interested in lines and structure. After 1998 I began paying more attention to modern architecture & the Futurist Movement, trying to find a way of incorporating that ideology and 'rough draft' pre-production drafting into my work. I never had any direct interest in studying to becoming an architect, but I do admire from afar & some of my work is in a way my admiration of that profession.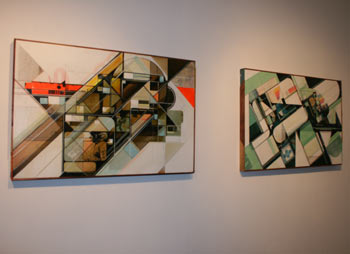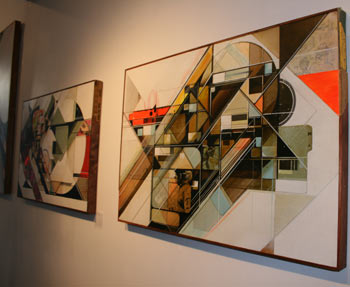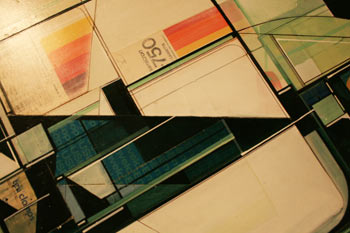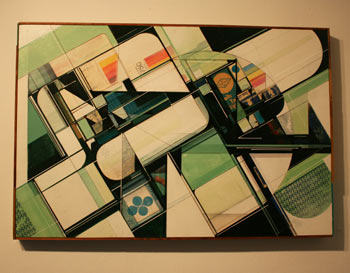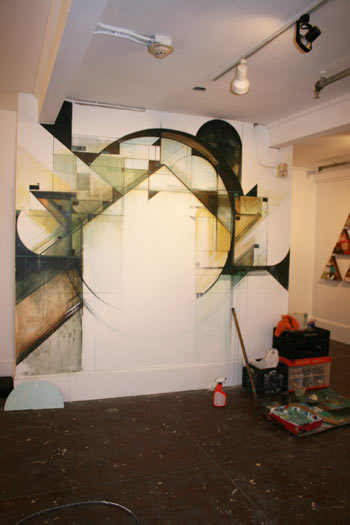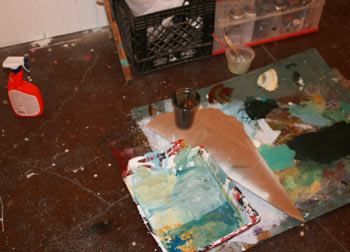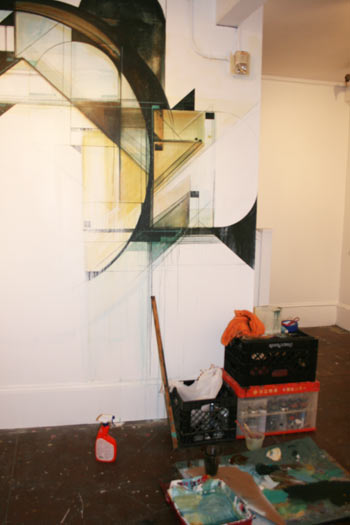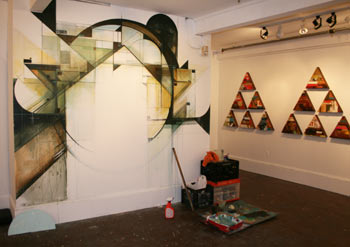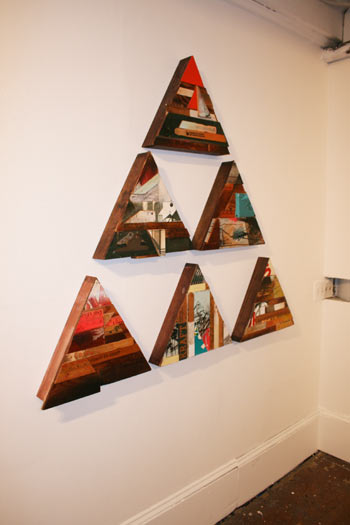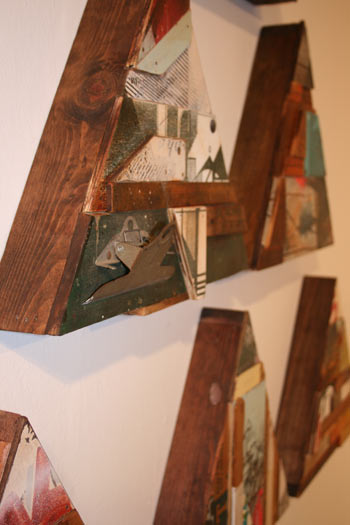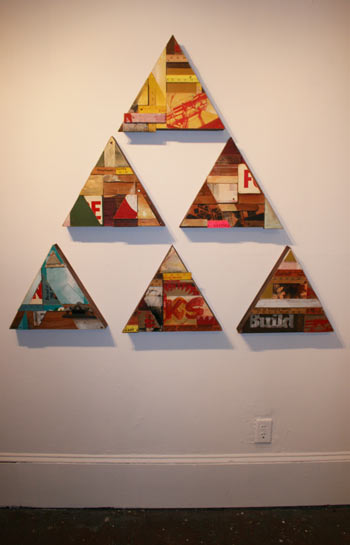 Retrofitted and Other Forms of Vintage Futurism, by Augustine Kofie
Opening Reception this Saturday, October 9th, 2010, 7-11 PM
White Walls Gallery
835 Larkin St.
San Francisco, CA 94109
Details at www.whitewallssf.com and keepdrafting.com