Exclusive Preview x Studio Visit: A Day with Jonathan Yeo
Juxtapoz // Wednesday, 19 May 2010
1
Jonathan isn't judgmental and he certainly isn't a perv. He's an observer of our rapidly evolving culture. The internationally acclaimed portraitist warmly invites us into his beautiful studio in Chelsea, London. Perhaps 'beautiful' doesn't do the space justice. Without a doubt, this workspace is the most amazing we have ever entered. It could almost serve as a gallery. The pristine white walls go nicely with the white furniture, white tasseled curtains, and white rug. The high ceilings play host to various paintings, both by Jonathan and others. In the corner stand ceiling-high racks full of canvases, both waiting to be utilized and in-progress.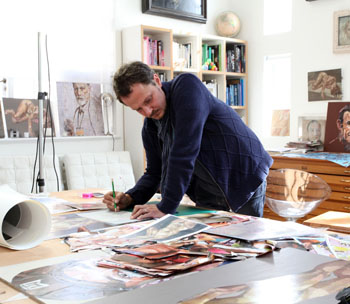 Jonathan is extremely personable. You feel like you've known him for years after only a few minutes of conversation because his warm demeanor won't allow you to feel uncomfortable. This not only allows us to jump immediately into engaging conversation, but also serves as a crucial tool in creating connections with and understanding those of which he creates portraits.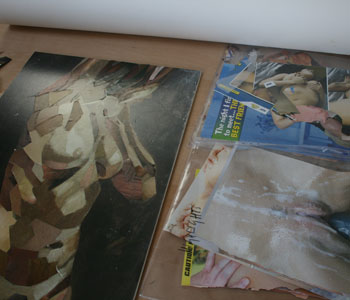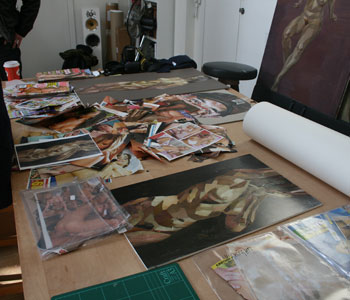 For the unfamiliar, a quick introduction: Jonathan Yeo is a London native most widely known for his portrait paintings. He gained international attention a few years back after he fashioned a collage out of pornographic magazines of then-President Bush's face. The Bush administration actually commissioned him to paint an oil portrait of the President, but after a long background check, constant questioning, and contact – to which the artist obliged, because "how could you turn down a chance like that?" – the administration suddenly cut off all communication. Jonathan insists he didn't create the collage of porn in anger or revenge, but rather because he simply thought it would be interesting to send the completed piece to the White House and see if they even noticed Bush's face was made of upper thighs, breasts, penis', and vaginas.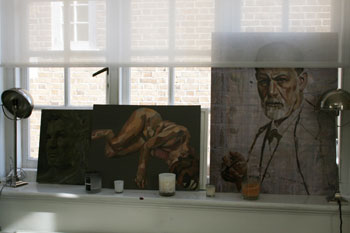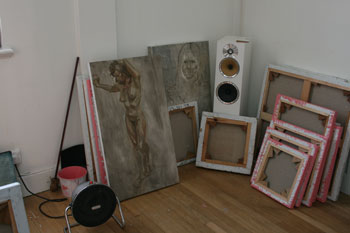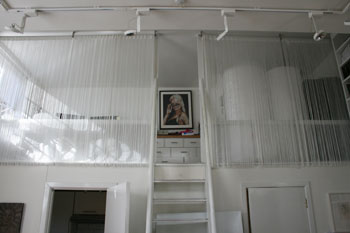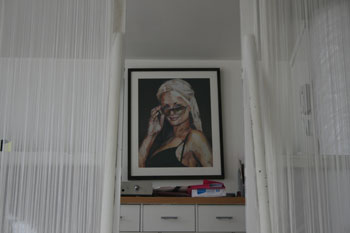 It would have made the best practical joke ever, had Steve Lazarides not seen the piece beforehand and insisted Jonathan make more porn collages and show them in an exhibit. The rest has played out in a natural progression, as Jonathan has worked rigorously on porn collages for the past four years and shown them widely the past two.
What is exciting about Jonathan's collages is that from afar, they really do look like fine cubist paintings. People's reactions as they get closer are often positive, the artist affirms. In fact women, particularly middle-aged women, often find them the most enjoyable. This may be due to the fact that often men still attach shame and privacy around the subject. True, most people enjoy pornography alone, so when it's slapped in people's faces responses are often ones of shock, then amusement.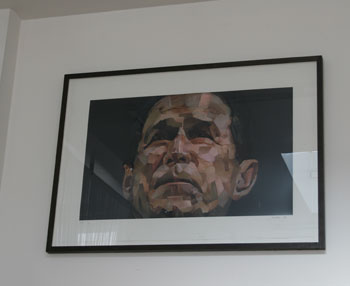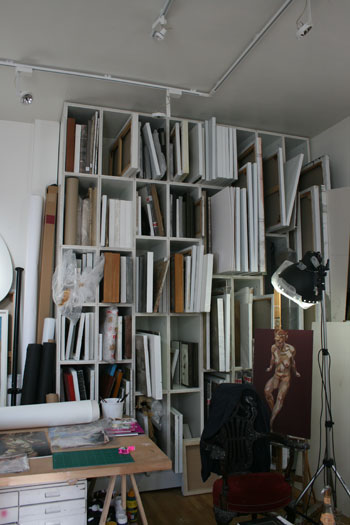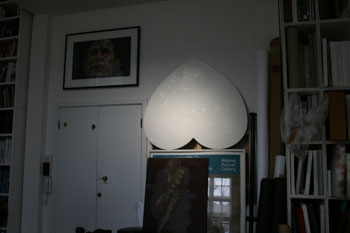 Jonathan is interested in porn as a cultural phenomenon. The growth of the internet, fast information exchange, and easy access to all types of lewd acts is growing at such a rate that he feels people have become desensitized to the entire act and portrayal of sex. "I'm just representing what's going on in our world," he states. "I'm not there to judge."
Jonathan is in the midst of preparing for his upcoming solo show, his first in two years, at the Lazarides pop up space in Los Angeles. We take a look inside the master's lair and get a preview of what he (might) have in store for viewers come July 9th.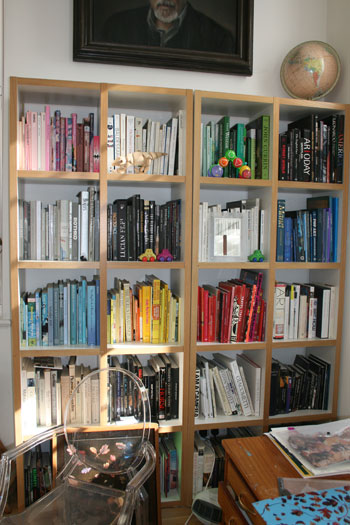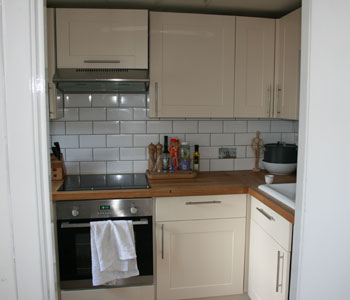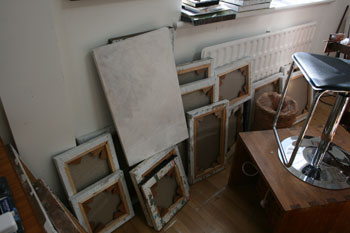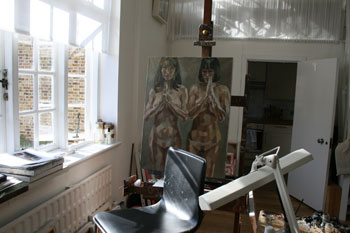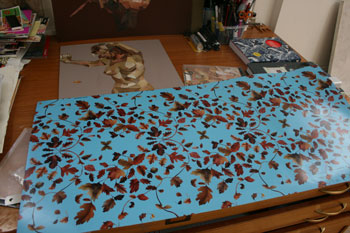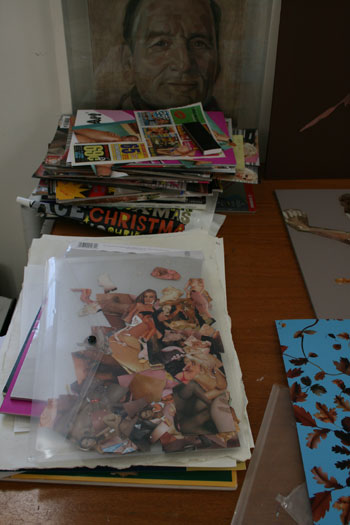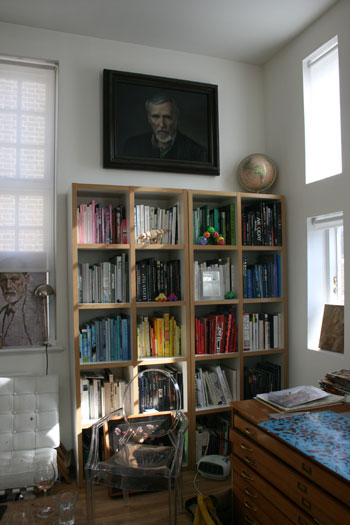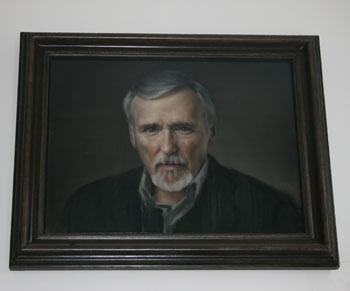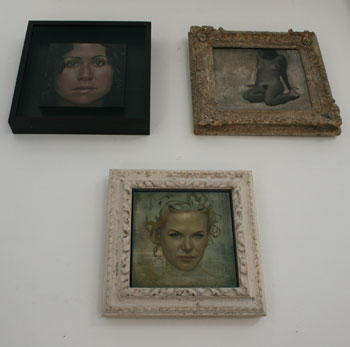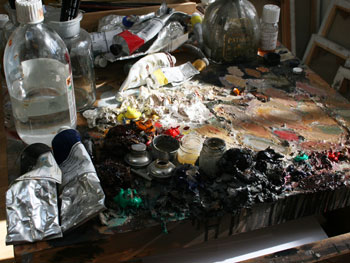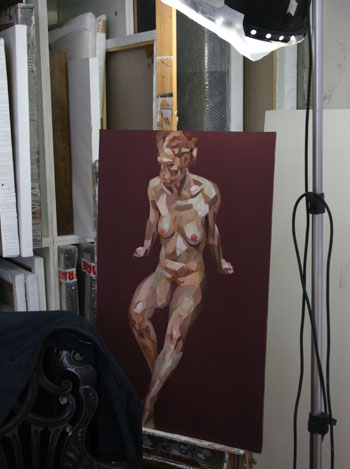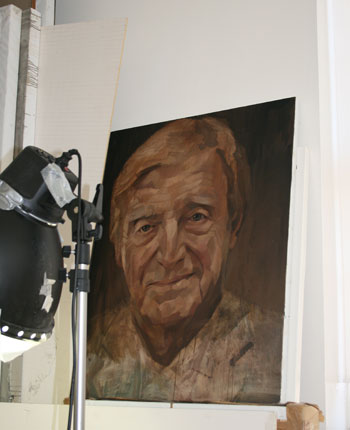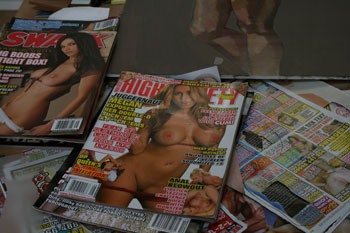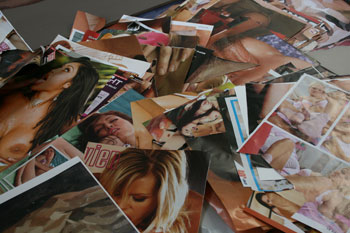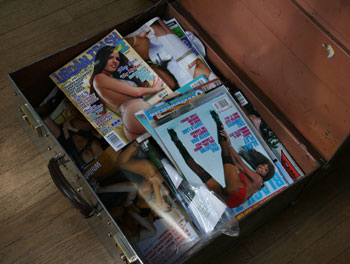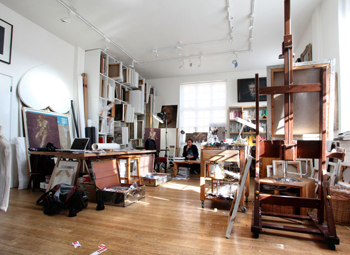 Jonathan Yeo's solo show will run from July 9th – August 8th, 2010.
More information on the artist at www.jonathanyeo.com
All photos by Katie Zuppann, except photos of Jonathan, which are by Ian Cox.