Exclusive Interview with The Decapitator: Heads will roll!
Juxtapoz // Monday, 23 Nov 2009
1


Helen Soteriou: Who is the decapitator?
The Decapitator: Just your friendly neighbour.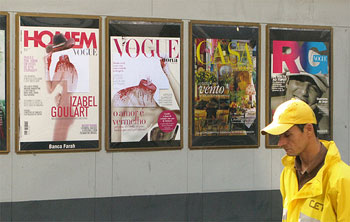 st
Oscar Freire, Sao Paulo

What is your manifesto?
"One Lithium a day, keeps the doctor away."

When and how did the concept come about?
When I was released from the mental institution, I thought to myself, how can I make myself rich and famous? But then I gave up, and decided I just wanted to cut people's heads off...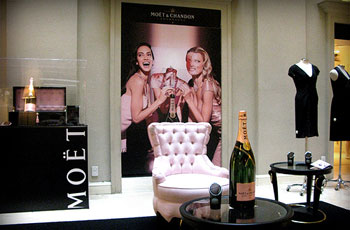 Villa Daslu, Sao Paulo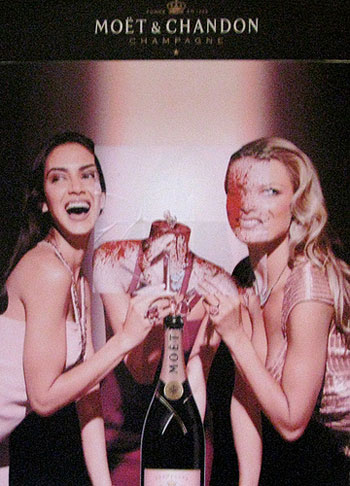 Your images are quite shocking - is that your aim?
Shock always sells really well in advertising, and violence is a very rich subject, full of interpretations. But it's impressive how it always manages to bring out the worst in each advert.

How do you decide who is next in line for the decapitator treatment?
I look at them, they look at me… They're begging for it. They want me to put them out of their misery, so I do it. I do it for them.

What was your first piece?
It was on a cold December evening, I remember as if it was yesterday. There was this High School Musical Ad... and I kept hearing these voices in my head, they wouldn't stop… I had to do something, I had...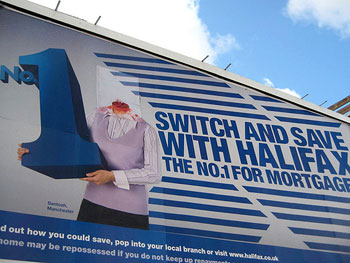 Mare Street, Hackney UK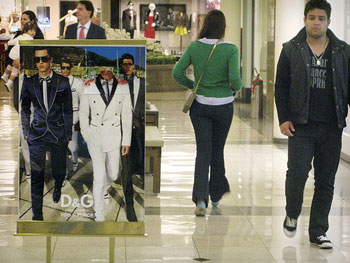 Iguatemi Shopping Mall, Sao Paulo
What piece are you most proud of?
I have a deep emotional connection with all my victims, but there was this attack on the fanciest shop in Sao Paulo (and I mean really fancy), which was quite different from doing it on the streets: full of security guards, that simply didn't know what the fuck was going on... it was quite intense.

If you could decapitate anyone who would it be and why?
Tony the Tiger always comes to my mind... It would be so Gr-r-reaat!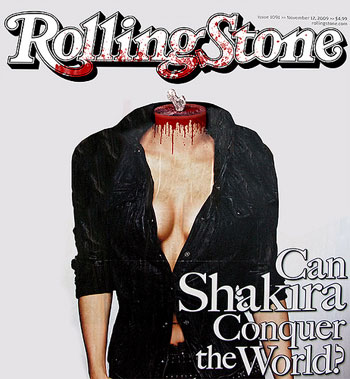 Can you tell me about the new issue of Rolling Stone and the fact that Shakira is headless in a few of those editions?
I simply loved the "Vampire Rock" article with the "New Moon" Soundtrack, it was bloody incredible. And probably these headless Shakiras were just a marketing stunt for Rolling Stone. God knows what these people can do to get our attention these days...

What are your plans for the future - can you give us any hints?
I wanna retire early and become a UN ambassador

Is there anything else that you would like to say?
Before you embark on a journey of revenge, dig two graves.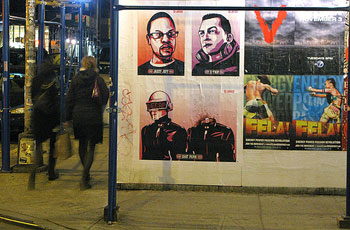 Wooster and Spring Street, NYC