Exclusive Interview with Robert Mars of Zoo York, Part Two
Juxtapoz // Sunday, 21 Feb 2010
1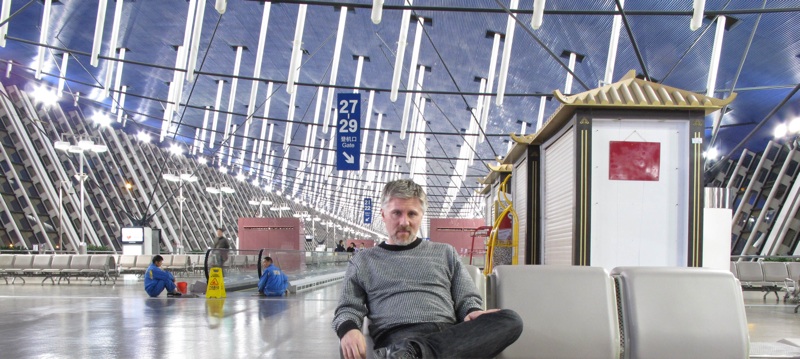 We recently sat down with Robert Mars of Zoo York, the design director of the infamous East Coast design house and clothing manufacturer that is synonymous with clean graphics, cutting edge looks and urban design.
Yesterday we began our discussion by distinguishing between the visual aesthetic of Zoo York the brand and Mars' own fine art work. You can read Part One here.
Today we continue our exclusive interview by delving more into Mars' personal painting and mixed media work and his trajectory as an artist and designer.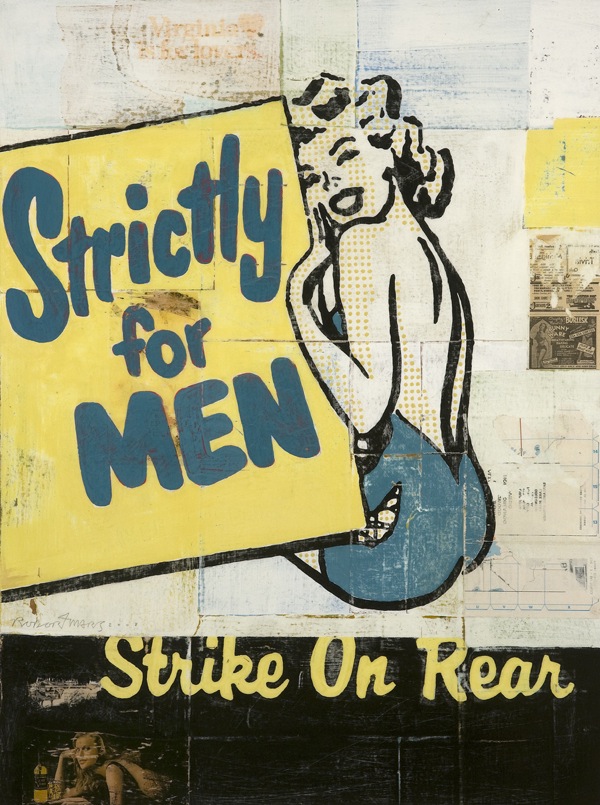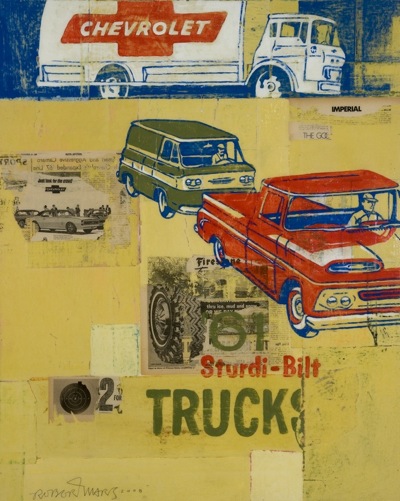 Katie Zuppann: You incorporate a lot of advertisement imagery into your mixed media work. Do you like advertising or are you trying to explore or pinpoint larger overarching trends in American history?
Robert Mars: I have always been intrigued by the power of advertising. The 1960's saw the birth of innovations in advertising, including the massive growth of television and an explosion in printed media. Throughout the years, advertising has changed the way we perceive ourselves, our products, and the ways they make us desirable.
I think that my fascination with advertising of this period is not only in the typefaces, rich colors of the printing process, and unique and tongue-in-cheek attitudes, but also the types of advertising. Plane travel was becoming more accessible and glamorous in the 1960's, but automobile travel was still considered the norm for the masses, and was a major focus of ads at the time.  I love to use the amazing colors and ideas from those ads to inform my work.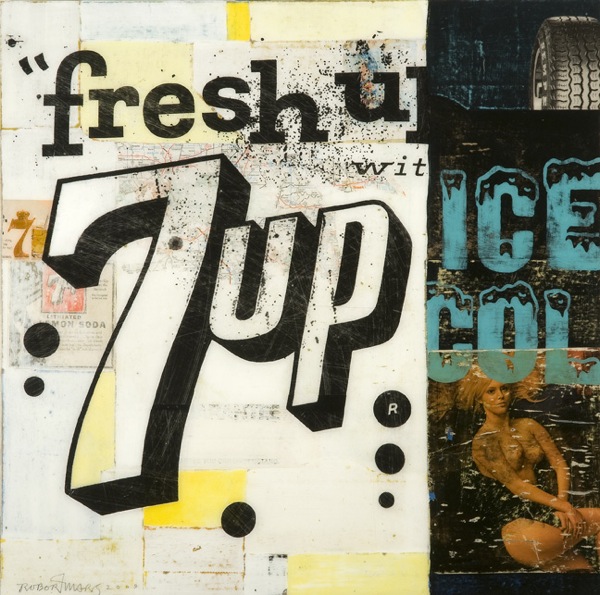 What was your childhood like? Were you always a creative kid?
Actually, my mother recently dug up some of my drawings from when I was a kid. There were some drawings from when I was about 5 where I had drawn KISS as a group of snowmen and had glued a bunch of strings on their guitars and pasted words from magazines around the frame.  I was joking with my wife that these were the forerunners to my current collage work, but maybe I've always been attracted to mixing media.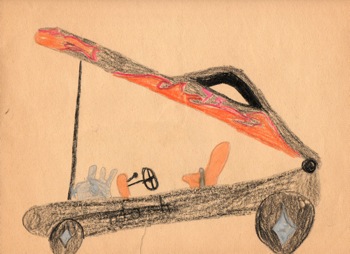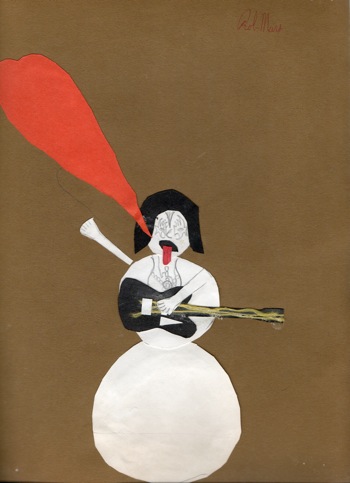 I also painted designs on the walls of my room at a pretty young age.  I'm lucky that I had tolerant parents who encouraged my creativity. In High School I excelled in art class, and after graduation moved to New York to attend Parson School of Design. It was a great time in my life, and a natural extension of my childhood, where I was surrounded by artists and had everyday access to the skate community of New York!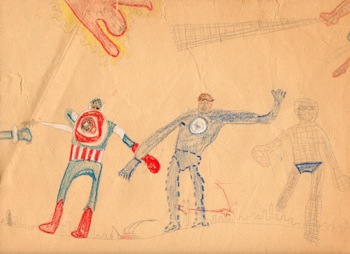 Anything new that you're excited about with Zoo York? What should we be on the lookout for?
I am excited for 2010 to be a standout year for Zoo York. We are focusing on cleaner silhouettes, more sophisticated fabrics, and innovative cut and sew details. We have such a cohesive, well-balanced team that it is easier to focus on the look of the product.  We understand what Zoo York means to the skate community, and are aspiring to a quality and design standard that we are proud of.
Obviously the economy hit retail hard; what does the future look like for street wear?
I do think that the industry is going through a bit of a shake up.  We have seen many companies decline and vanish as a result of economic swings, but I am happy to note that Zoo is one of the brands that has continued to show a profit throughout the recession. I feel that brands that have established themselves, and that have respect for their audience, will always have a place in the market.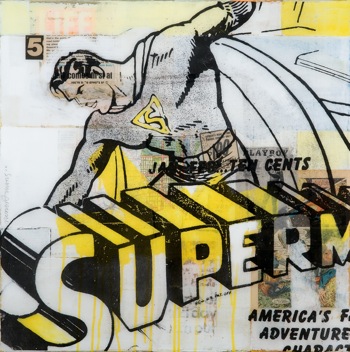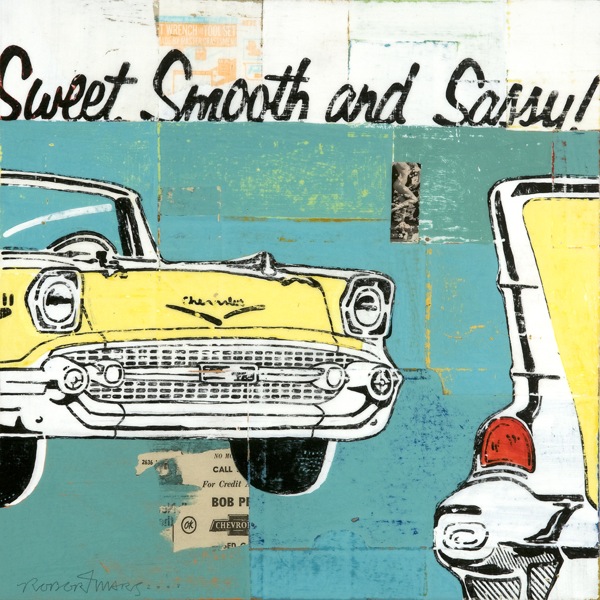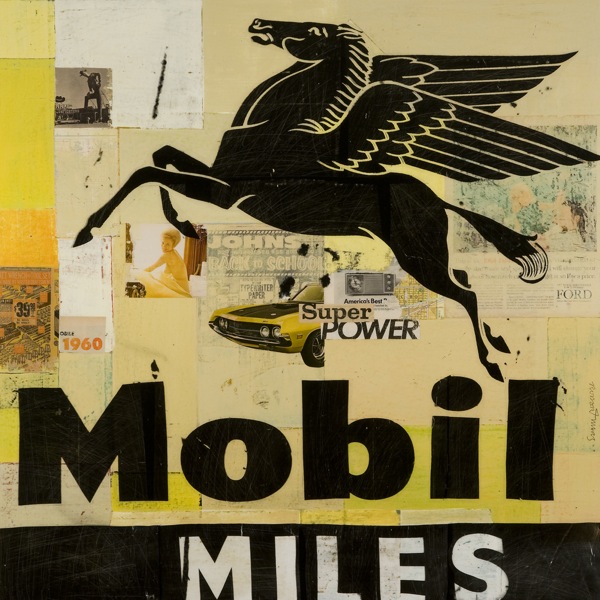 What does this year look like for you as a painter? Where do you hope to go with your work?
For 2010 I am committed to producing a limited number of works, but crafting each one with more depth. I am planning to re-focus my energies on the images that have been part of the backgrounds of my work, and explore them as my main, overriding themes.
I am choosing to show with fewer galleries so I can be more attentive to building solid relationships with each one, and making sure that the relationship is right for both myself and the gallery. With that said, I am currently being represented by Gallery Brown in Los Angeles and by DTR Modern Gallery which is in Boston, New York, and Palm Beach. I have my first show with DTR opening at their Boston location on March 11, 2010 and the show is going to be titled "Chronicles of America". I am hopeful that 2010 is going to be a great year for art.