Exclusive Interview with Robert Mars of Zoo York, Part One
Juxtapoz // Saturday, 20 Feb 2010
1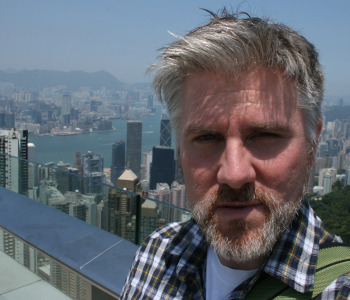 Robert Mars
is design director for Zoo York by day; fine artist by night. For a man so integral in the aesthetic of this urban design institution, the subject matter and style of his personal work are a surprising departure from the established look of Zoo York.
While Zoo York is unapologetically urban and aptly captures gritty skateboarding culture, Mars' own painting and mixed media work samples from a larger pool of American culture, something he dubs as "a chronicle of Americana" that exploits a shared nostalgia for the past and has the vintage quality of 1950s and 60s American design and advertising art.
We got in touch with Mars to discuss just how he is able to create a completely separate aesthetic of his own while continuing to develop the highly evolved and globally recognizable Zoo York brand.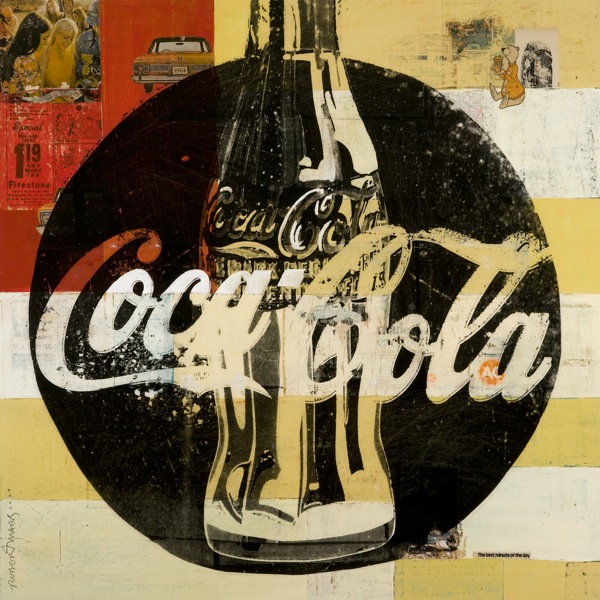 Katie Zuppann: You are the design director for Zoo York. How did you fall into this and what exactly do you do?
Robert Mars: Skateboarding has always been a part of my life. I started skating it in 1985 and the creative energy and culture of it really inspired me. The people I met and the locations I skated really gave me a new perspective on the world.  Skating is a gateway to freedom at that age- you can go a lot further on 4 wheels than on foot, and that was raw and exciting. The DIY ethic really hit home for me.  I followed my love of making art for band mates, skaters, and friends, and went to art school in New York.
After graduation I moved to Los Angeles and worked for World Industries, MNC, Axion Footwear, and eventually art directed for Element Skateboards until 2001.
After that I worked for "big box" corporations, such as adidas and Old Navy, and focused on developing my painting career at night.  Having interesting corporate work and a free-form creative outlet at the same time helped me keep my two artistic identities separate.
As the Design Director for Zoo York I am responsible for driving the look of the brand from season to season. I, as a former skater, work closely with my team, another group of current and former skaters, to make sure that the graphics and apparel are relevant for the customer and that the brand message remains consistent and interesting from season to season.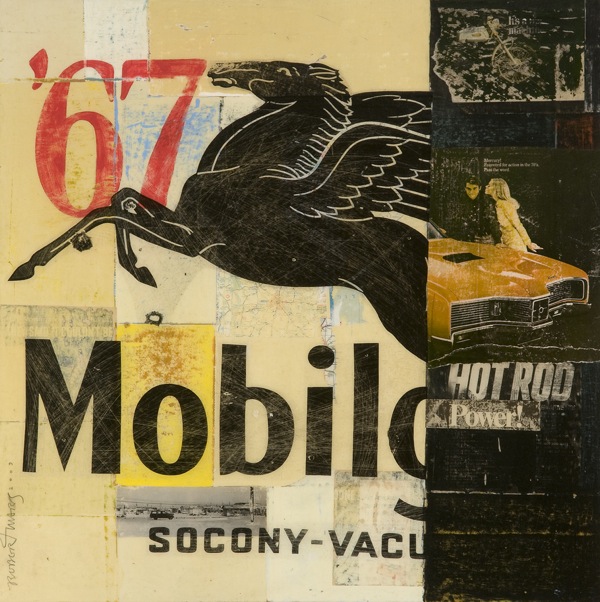 Aside from your day job with Zoo York, you also have a second career as a painter, which you have described as "a chronicle of Americana." What interests you about the past culture from the 1950s and 60s?
I feel that this particular era in American history has had a significant impact on our modern culture from furniture design to architecture, automobile design to typography. It was a golden, idealized age of growth and hopefulness that emerged from the decades of the Depression and a major world war.
It was also the birth of the interstate highways, which facilitated a massive boom in the automobile industry.  Driving long distances became a glamorous and patriotic way to see the United States, which in turn was responsible for the rise of the motor hotel and roadside attraction towns. Many of these towns remain largely unchanged since the 1960's, which fascinates me.  I want my art to celebrate the individualized versions of America that were so prevalent before the mom-and-pop innovators started to disappear.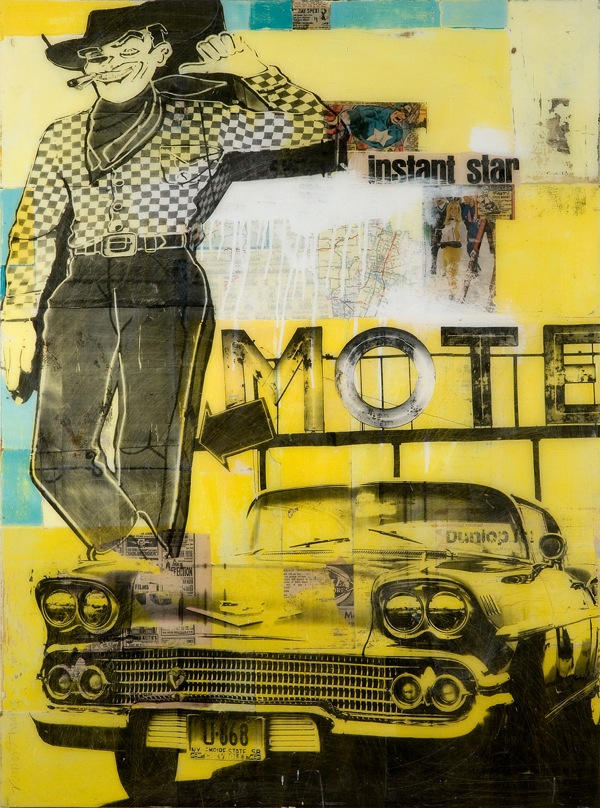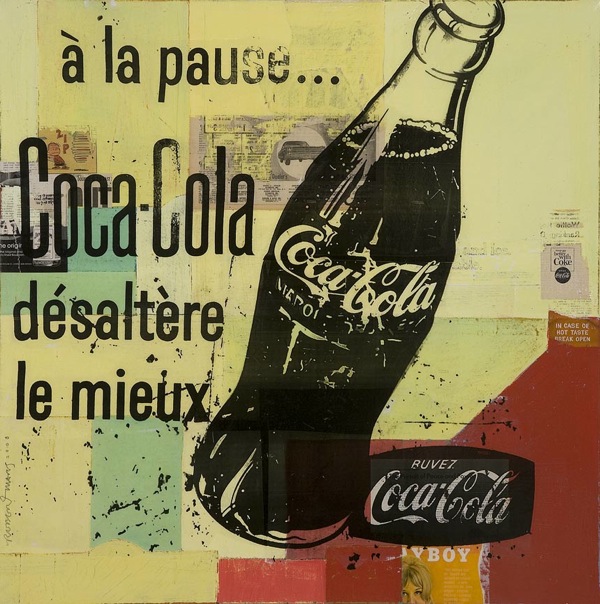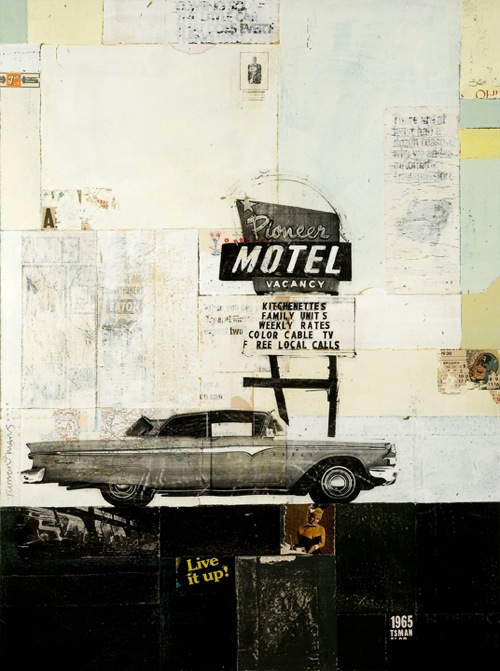 Your personal painting differs greatly from your profession with Zoo York, which is more urban and skate oriented. Do you find the two entities play off one another to inform each other?
I think that Zoo York plays off of my personal past and my years skateboarding and being a part of that culture, but my art reflects a wish for the future in terms of keeping our unique identity as America intact.  By showing us some of the beauty and the unique footprints of American design of the past, I want to create conversations about the possibilities for our future. I am proud to be an American, and I want my painting work to be a reflection of the culture that I respond to and associate with.
How is working with apparel (like with Zoo York) different from experimenting with painting? How are they similar?
What I like is that they are totally different and access different parts of my artistic brain, so after a long day at work I can go to my studio and not be burnt out creatively. Sometimes I find that apparel design and art do overlap, and if I am stuck creatively on one project, working on something unrelated can help me solve my original block.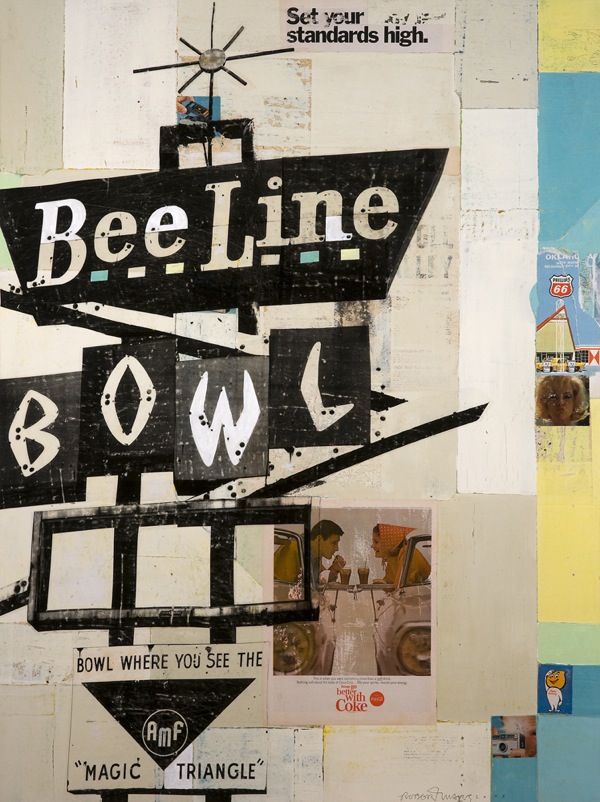 Are there days where you wish you could incorporate more of your personal aesthetic (perhaps more vintage or old school looks) into the Zoo York line?
I am content having my personal work separate from my design work. I think that small elements from my painting aesthetic creep into Zoo York concepts, but I have a talented team of designers that all have amazing personal style, so the balance always ends up looking relevant for the consumer and the current market.
Check out Robert Mars' blog at: www.robertmars.blogspot.com and website: www.robertmars.com

Check back tomorrow for Part Two of our exclusive interview with Robert Mars.