Exclusive Interview with Greg Lamarche
Juxtapoz // Wednesday, 08 Jul 2009
1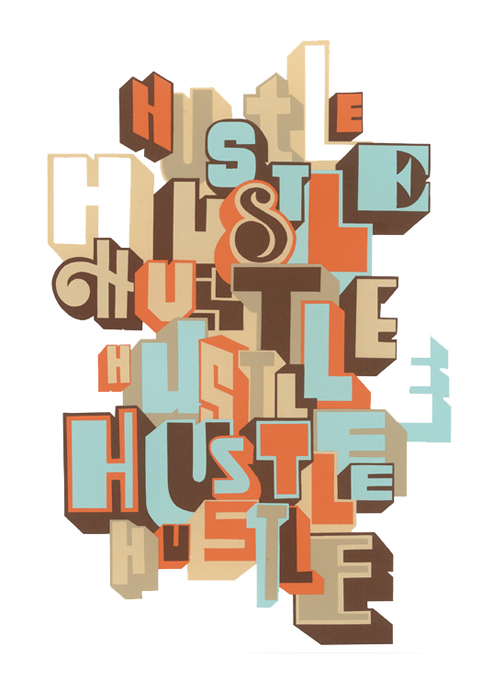 Greg Lamarche was born and raised in Queens and still resides in New York City. Taking inspiration from the streets, and using the same fundamentals he developed during his 25+ years as a graffiti writer, he creates unique collages that blur the line between fine art and graphic design.
Greg definitely takes his time on his work. He strictly uses text from found objects and flat leaflet paper that he collects for sometimes years at a time before the final work is created. Greg's work incorporates an array of typography and word fragments as well as elements of graffiti such as motion, repetition, multiple perspectives, bold color, wit, and fresh styles. In anticipation of his upcoming group show "Get Over It" that opens at the Show & Tell Gallery this weekend, we caught up with the man of the hour.--Elise Hennigan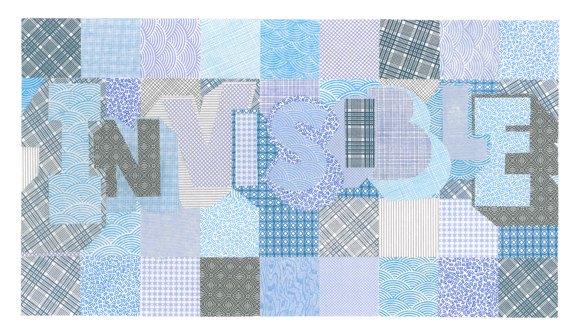 Elise Hennigan: What's your current state of mind?
Greg Lamarche: Optimistic.
What's something about you that no one would guess?
I listen to Depeche Mode in the winter and Celtic Frost during the summer.
Can you describe your fascination with typography?
It definitely started with writing graffiti.  The idea of making your own letters was always of interest to me. The design possibilities are endless and are a continual challenge.
Who are some of your influences?
Too many to mention, but right now I am really feeling Ernesto Neto, Tony Fitzpatrick and WANE Cod to mention a few.
What's in your current iPod rotation?
Truth is I don't own an ipod.  I still listen to records. I will gladly share some highlights from last night's mini set while making dinner:
Miuzi weighs a ton – Public Enemy
The Vapors – Biz Markie
Go Stetsa 1 – Stetsasonic
Why not start all over again – The Counts
It's all in your mind – Chuck Brown and the Soul Searchers
Cold Crush Brothers at the Dixie
Humpty Hump – The Vibrettes
Ninety-nine and one half, (won't do) – Wilson Pickett
5 minutes of Funk - Whodini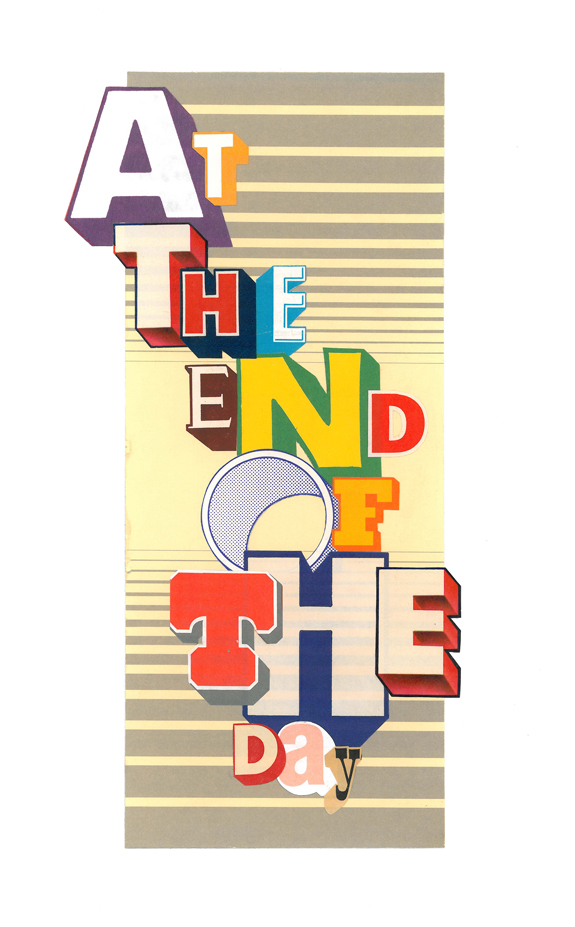 Do you try to get political with your art or you all about aesthetics?
It's more personal than anything.  I don't overtly make political statements in my work, but they are there. Whenever I do feel the need to tackle a political issue it's usually localized or has to do with something right in front of me. Right now New York is ripe with political strife so there is no lack of inspiration on the artistic front.
How would you describe your progression as an artist?
Slow and steady.
Are you at a point now where you are trying to transition away from graffiti art?
I am not content to just do my name over and over on a canvas.  Real graffiti is in the street and to me is a totally separate world.  Graffiti influences my work but I'm trying to do something new.
What direction are you taking with your work for your upcoming show?
Back to basics.  The work focuses on letters, text, words and phrases that reflect the world around me.
What can we expect from you in the future?
More good work.
"Get Over It" runs July 10th-August 9th at the Show & Tell Gallery