Exclusive Interview with Day 19: Claire and Jeremy Weiss Part 1
Juxtapoz // Friday, 29 Jan 2010
1
A photographic duo that shares credit under one name is a rare thing if not completely unheard of. With a moniker that would seem more suited for a design firm or production house viewers and clients alike are left in the dark to their secret, choice, preference or whatever it is that made them become a single unit of two photographic talents. They have shot such a large variety of people and in various locations that would suggest older and longer careers.
With keen knowledge and expertise behind the camera, they have shaped the images of many people and companies over the years. It may be their combined grey matter that enables them to produce the quality and quantity of excellent images or it could be the mastery of their medium. On the other hand it could be black magic, who knows? Their portfolio is diverse in client, publication and subject. If theirs isn't a life meant to be behind the camera, I don't know who else would qualify.
Recently they have joined up with three other artists to open a new space in LA simply called, This. Part gallery and part office/studio space they intend it to be a community that will foster creativity and generate a mutual support system for the exchange of ideas, art and good times. Given the variety of their friends and associates, the shows are sure to be filled with great work. --Isaac McKay-Randozzi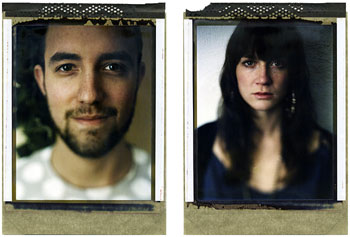 Isaac McKay-Randozzi: How did you meet and were you shooting photos before you met?
Claire: I met Jeremy at a skateboard shop he managed in New Jersey. He definitely influenced me to try out photography and I'm sure he'll tell you I stalked him too!
Jeremy: I don't know if it was stalking but she did just happen to hang out at a skate shop a lot for someone who didn't skate. I was shooting photos of friends hanging out in the North Jersey/NYC area but never took it seriously. I took a photo class strictly to learn how to make the black border around my photos like I saw in the punk 'zines. It took me years to be OK with not having the border around my photos; it was like a badge of honor that I didn't crop.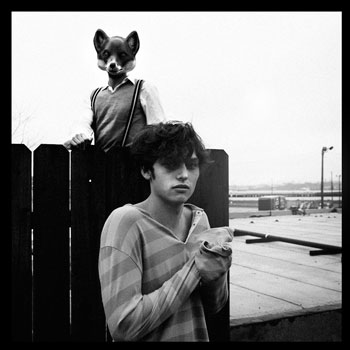 Why Day19 and not under your own names?
Jeremy: Day19 was a name my best friend growing up and I started to have something to call these weird little projects we did together. Like make stickers and t-shirts of 90210 characters and shit. I guess you could say it was a little gang, a real little gang consisting of myself, Shawn Beury, and Chris Duncan. No other purpose other than having something to write on things.
Later on when I became aware of what websites were I registered Day19.com with hopes of making it a collective of friends but no one ever sent me anything so I just used it for my own photos and now it's just stuck as that's what we are known as by some people. [It's] a word that makes no sense instead of our real names, but I like it. Reminds me of being a teenager all the time.
Claire: I married into Day19, but we did get married on May19 because of his obsession.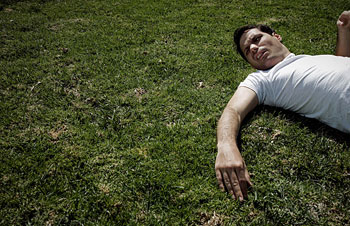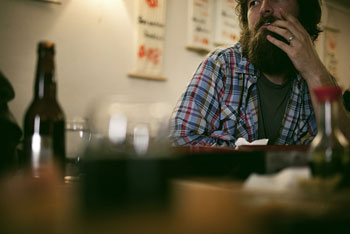 Have you ever had your work shown or published separate from the other, if so where and when?
Jeremy: For sure, a lot actually. Remember the first Juice shows up in SF? I was in a sketchbook show there in 1998? 99? and they realized after it was all guys so they did an all girls show next called Sixteen reason that Claire was in.
Not sure why that was the first thing that came to mind but yes, I was working a lot myself doing some editorial and a lot of band portraits etc.and Claire was really focused on being in the darkroom and having shows and setting up shows. It wasn't until about 4 years ago when we were putting together real portfolios that we should combine forces like Voltron and make one portfolio of both our work. We were always shooting together anyway so I'm surprised we were too stupid to think of it ourselves.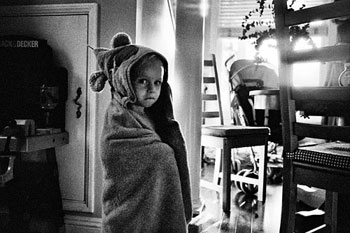 Your son is how old? Does he travel with you when you are doing jobs for clients?
Claire: Eli is 2. When he was about 8 months we brought him and a nanny to Portland to do a shoot with Converse, but recently we're been flying my mum out from New Jersey to watch him here in L.A. The longest we've been away from him has been 2 weeks when we went to Australia to speak at Semi-Permanent and it was tough. He doesn't want to live in a hotel for 2 weeks so we've been lucky that my mum is willing to watch him.
Jeremy: We also went to South Africa for a shoot when he was super young and that was ridiculously hard. Every kid we saw we just wanted to play with, the parents must have thought we were total creeps.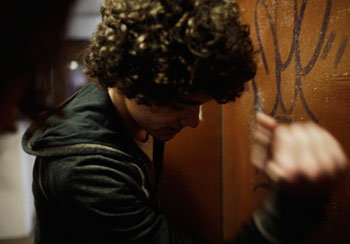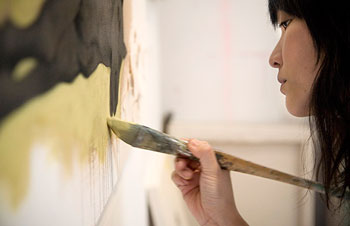 How hard was it to find a balance between work and taking care of your son after he was born? Did you take turns?
Jeremy: We take turns in everything. Having a kid definitely takes up most of your time but it also makes you spend your free time wiser. I don't think I've played a video game in 2 years.
Do you switch off on who does what assignment or do you both go together?
Claire: We always go together on assignments.
Jeremy: Yeah, we don't really do assignments on our own. It's two for the price of one!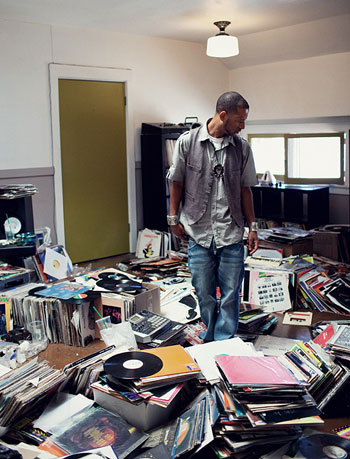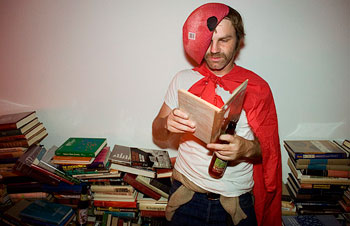 Have you ever thought of giving it all up for an apple farm in Vermont?
Jeremy: It's funny you ask that because we have been talking a lot lately about what we want to do if we ever get tired of the constant hustling this profession requires and one thing we would really love to do is open up a bed and breakfast somewhere with friends. But not in a normal place where a bed and breakfast would make sense, a place we make it a destination of its own by having a lake with rope swings and cliff jumps, and a crazy snake run out in the field, four wheelers and guns to be shot, etc.
We are both still so much in love with the city and shooting photos and being professional picture takers right now so who knows when that will be but one day for sure.
Catch Part 2 of this interview with Claire and Jeremy Weiss tomorrow.
In the meantime, catch them online at www.day19.com and www.thislosangeles.com