Exclusive Interview: The Photographic World of Dylan Maddux
Juxtapoz // Wednesday, 14 Apr 2010
1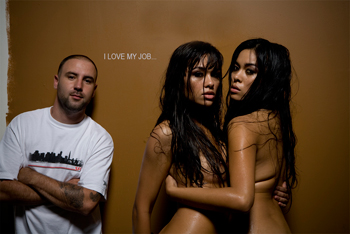 Chances are, you've seen the work of Dylan Maddux without realizing it. Maddux has been shooting crisp, raw, vivid photos all over the globe for years. He always maintains that tangible, almost indescribable, flavor to insure a genuine feel. We sat Maddux down for a chat where he discusses directing videos, shooting film, and traveling the world. Be prepared to envy his career. –Katie Zuppann
You're an acclaimed photographer, director, and apparently can play a nasty keytar. Can you tell us about your background? Where are you from and how did you get involved in the creative lifestyle?
I was born in Los Angeles, was there as a child, and then lived in Northern California for 10 years and have currently been in San Francisco for 10 years. The creative lifestyle probably evolved from skateboarding. I have been in and out of skating since I was real young.
Skating sends you on journeys with friends looking for the right spot. You have to be creative with tricks and stylish at the same time. I also grew up watching music videos like everyone else. But since I can remember, I've always dissected them.
I always new I wanted to do something creative. My first thought was painting old school cars; I was really into that during high school. Luckily, some one sold me a camera in auto body class. I'm pretty fortune. My Grandfather was a cartoonist my dad is a screen writer so I have the genes from some talented family.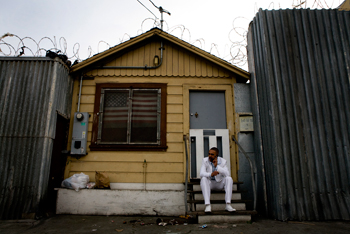 Your photographic work has great range; you shoot black & white, color, portraits, and everything in between. How are you able to shoot in such variety while maintaining both the technical and aesthetic above par?
I think it has a lot to do with the fact that I lack patience and always need to be running around, keeping busy, and traveling. I still shoot film (both 120mm, 35mm) digital and video. I'm always searching for a new shot, different lighting techniques, and random locations.
I can't sit in one place and that reflects in my work. I also like to challenge myself, which equals stressing myself. It is what it is.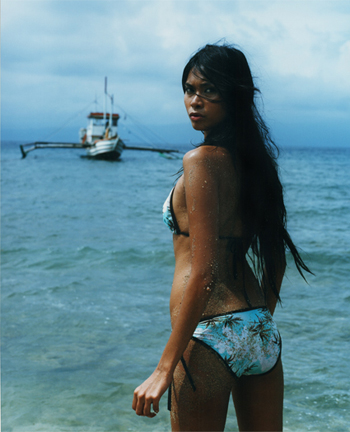 Tell us about a favorite(s) photo shoot.
I really enjoy most shoots. A couple that stick out would have to be, the Hawaii portrait series I've been working on. One of the days in Hawaii we set up a studio on the beach, shooting people at a beautiful location. Wearing flip-flops and endless Heineken and Hawaiian BBQ. That's how I like to work.
I spent a month in the Philippines and linked with a fashion photographer. I was invited on a 5 day travel fashion shoot. It was great we went a private island, incredible homes, and the best locations. I was also able to shoot with one of their top models. Good times. Really exciting.
I get the same excitement from the gangster stuff I was shooting in the projects. It's a really exciting feeling.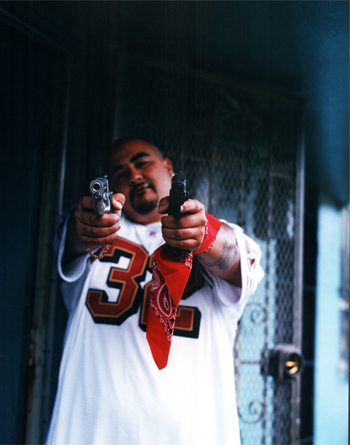 You recently finished shooting and directing a music video, "Got to be Strong" by JBoog featuring Richie Spice. Was this all shot on location in Jamaica? What was this experience like?
The majority of the video was shot in Kingston, Jamaica and we filled in the rest in Compton, California. We did both locations to tie the to artists together. JBoog is a Samoan artist from Compton. Samoan style music has a strong island vibe to it that has strong influence from Reggae.
It was quite an experience shooting in Kingston. We had seven days there and a lot to do. JBoog was recording his third album and I was running around scouting locations and shooting whatever I could get. We didn't have the song for the video until day five.
I basically rolled around with a taxi driver a trunk full of soccer balls and some cash. That allowed some window time to shoot in the ghettos of Kingston. It's a sketchy place to shoot. I had an average 10-15 minute window to shoot what I could in the neighborhoods we entered. The locals were trippin' when a short white guy with a camera wanted to film in their neighborhood.
How do you approach photography and directing differently and/or similarly?
I try to keep it similar to my photography; now my images move. Though it is very hard to direct and keep focus on your subject at the same time. The camera I shoot with is tough on holding the focus so with shooting, holding the focus, and watching the extras in the background, it can be overwhelming. When you're editing you can always find someone in the background staring into the camera or doing something incorrect. That makes the job that much more work. I have been a one-man team so far with the video work. When doing photography it allows you a different control.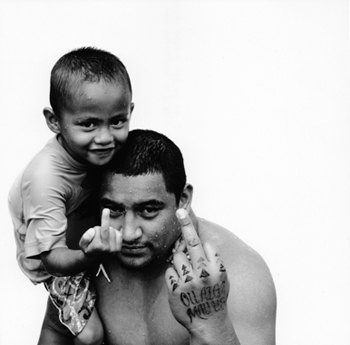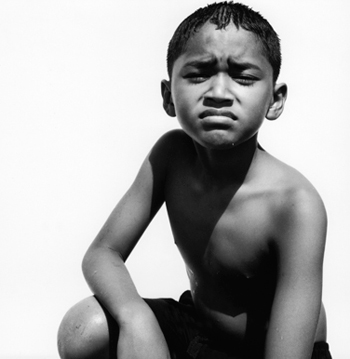 What else do you have lined up that we should be on the lookout for?
I'm currently working on a couple videos, I'll be showing in September of this year with the artist REYES at Known Gallery in LA. Right after that I plan on moving to Bangkok to work on a book and couple new portfolios. Can't wait to capture the chaos there. It's a crazy ass city.
For more information on Dylan Maddux, check out www.dylanmaddux.com