Exclusive Interview: Glen E. Friedman on his 941 Geary show, "Fuck You All"
Juxtapoz // Monday, 01 Nov 2010
1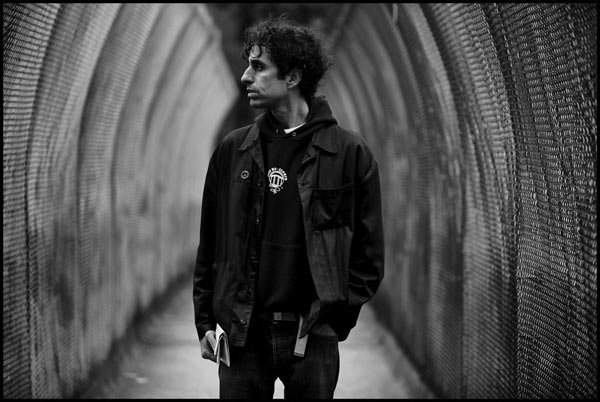 Glen E, Friedman, the legendary photographer and cultural influencer of all things music, skate, and underground aesthetics, is bringing his work to San Francisco's 941 Geary space this Saturday for a major showing titled, in perfect punk, "Fuck You All."
The new exhibition will be marked by some of Friedman's iconic works, the touring exhibition portion that contains the shots of Black Flag, the Beastie Boys, and a far younger Tony Hawk. But the 941 Geary show will be highlighted by the
Shepard Fairey
collaborations together with the original photographs for the first time.
The collaboration comes on the heels of Friedman's exhibition at Fairey's Subliminal Projects last year, and a special interview Fairey did for Juxtapoz with Friedman in our 100th issue last Spring. As 941 Geary tells us, "Friedman's 941Geary exhibition of
Fuck You All
will feature several never before seen collaborations with
Shepard Fairey
, which will be displayed along with the original photographs for the first time. These works are true artistic collaborations, executed symbiotically and inspired from a history of mutual respect between Friedman and Fairey."
Below is our exclusive interview with Glen E. Friedman, prior to the opening of "Fuck You All," this Saturday, November 6 at 941 Geary in San Francisco.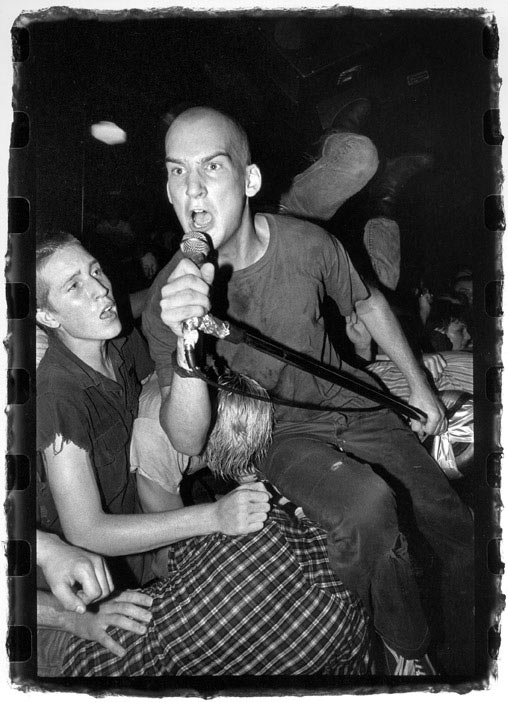 In your interview with Shepard Fairey in Juxtapoz last year, you spoke about a sense of responsibility to "document your own generation." Your photos from three decades ago (eg works included in Fuck You Heroes) differ greatly than your more recent photos (eg works in Recognize). So, do you still feel an urgency to document? Do your newer images show a parallel evolution of your own life and/or generation?
Well I don't think I have the inspiration to document as I have in the past as much now, and in fact I think that's the duty of the current generation to do it as best as they can for themselves. Like I always have said, it's got to be a part of you, it's got to be your life to you, to be able to document it fairly and with integrity. I shot some music in this past week, some very new and some very old, and I had a good time doing both, but do I feel the same urgency now? No. But did i have a great time and get some images that keep me stoked and might possibly inspire some one else, yes. But that's just a lot more rare these days for me. Doesn't mean it should be for other people, particularly younger people living in thriving scenes day in and day out.
Indeed my newer (more obviously fine art) images show my personal evolution as an artist and as a human, as they should. I can't speak for the entire generation as to how my most current work relates to them, but I certainly relate to it, otherwise I wouldn't be doing it.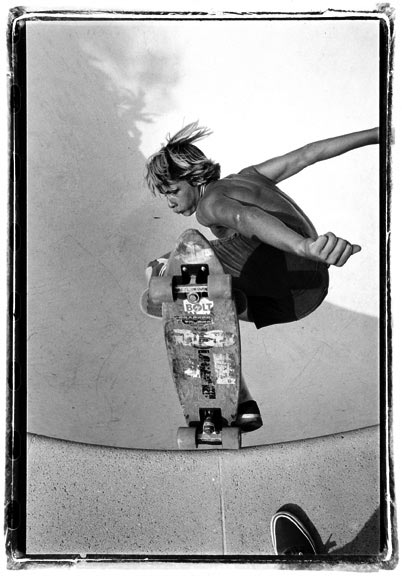 Your exhibit, Fuck You All, includes works by Shepard which are based on your photos. You've said that you see Shepard as a source of inspiration and of hope (like through his Obama posters); that you relate to Shepard's work because he always executes it in a 'respectable way.' How do you see this playing out in this exhibit, Fuck You All?
Well in this show he's just a special bonus, just a good friend joining in, an added feature, another artist who's had an obvious inspiration from my work. In fact introduced me to this gallery too, so it just made sense since he also shows his work here that we might do something together here. Adding that dynamic to the show at this point, after all these years, is just a one off thing. San Francisco just seemed the correct place to do this too. But that said I think it's cool that we have had these collaborations based on my original photography that Shepard has always had a great respect and admiration for, and they are totally valid, and at this point in time i'm honored by that. He does great work, he's articulate like few of his generation, on walls, on canvas, on paper, or speaking, this guy articulates his ideas in a bold intelligent and often beautiful way. I respect that and am stoked we get to share a wall in this way at this point in time. It'll be cool, no doubt.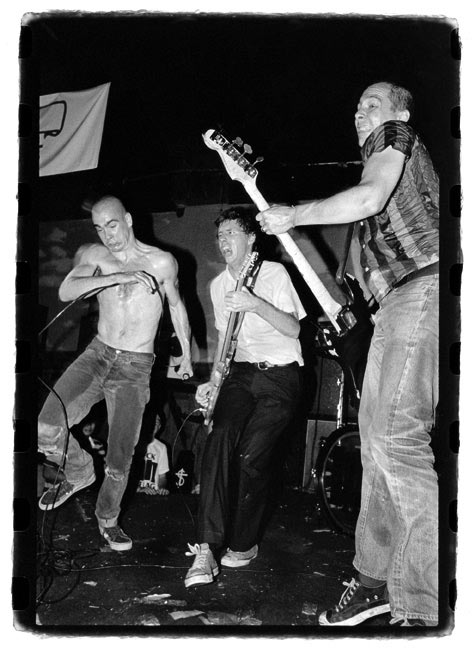 You've said the show "Fuck You All" is comprised of images from your Fuck You Heroes and Fuck You Too books, hence the title FUCK YOU ALL. Can you explain the story and/or intention behind these titles? It seems as if you're speaking to the viewer, or is it a more general commentary?



Well simply, Fuck You Heroes was a book about a lot of my personal heroes growing up who became hereos to myself and countless others due to their willingness to say FUCK YOU to those trying to stifle them in their creativity or their ideas and ideals, these people unabashedly spoke up and didn't give a shit about reprecussions at the time I portrayed them, heroes for saying FUCK YOU, hence Fuck You Heroes. Fuck You Too was more of a scrap book that included those same heroes and more who perhaps didn't quite reach "Hero" status with me, but were still influential enough and inspiring enough that I at one time or another shot some cool pictures of them, so I put them all together in this addendum if you will, the scrap book collection, the more all encompassing, "TOO", them too motherfuckers, get it? And the FUCK YOU ALL is just both books put together at the time was ALL of the books, both collections put together, now it also includes images from my Fugazi book "Keep Your Eyes Open" and from "DogTown- The Legend of the Z-Boys", because of course these folks are part of my "ALL".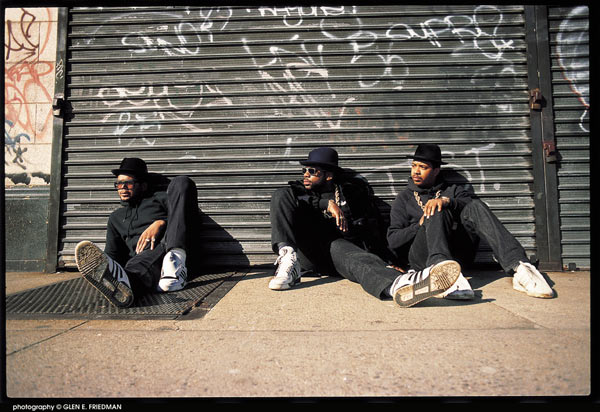 Aside from composition, focus, lighting, and technicalities, you pride yourself on your photos' character. How are you and were you able to pin-point or draw out that crucial aspect of character from your subjects to create an ideal final image?
Usually by knowing them personally or at the very least really feeling what they were doing by really being a part of what they were doing, either by being part of the same culture and living it, or just being so inspired by the people feeling the responsibility to share with others the character I felt or idealized coming from the individuals in their actions or style, that's what says character.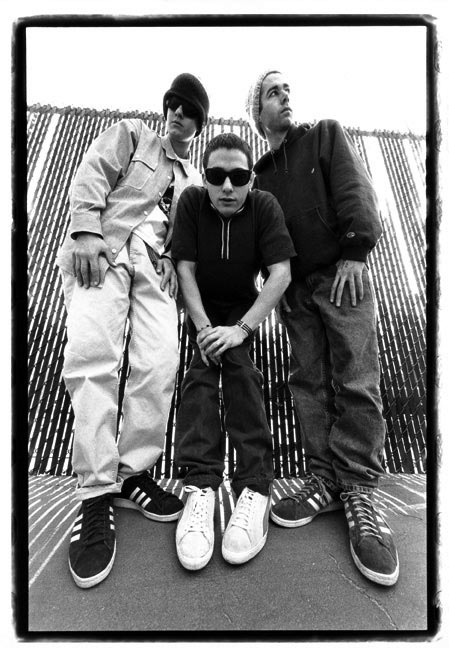 You've stated, "I shoot anything that inspires me." What inspires you now?
Mostly my 3 year old son.
Other than him it's hard to pinpoint on any given day, because in fact I don't shoot now nearly as often as I used to, nor do I feel the responsibility towards shooting as I once did. Shit, when I shot some photos the other night at a show there were at least 30 people with cameras (so why should I have one too? I've never enjoyed carrying a camera around), or what others might see as photographers, at the front of the stage, I doubt more than a handful of good photos were taken, even with all the simple digital technology. But I saw these kids in the band killing it, so I had to do what I do, with a camera. when the subject is kicking ass, I still will, too.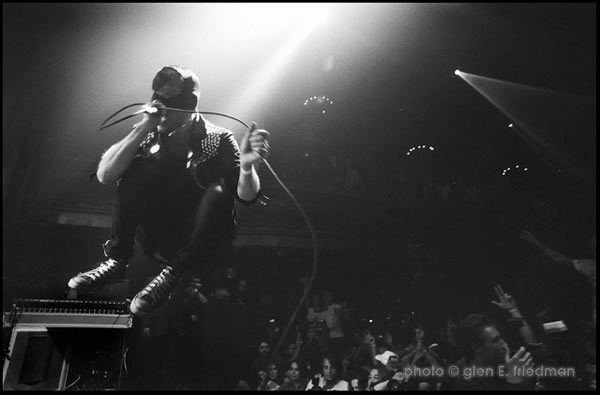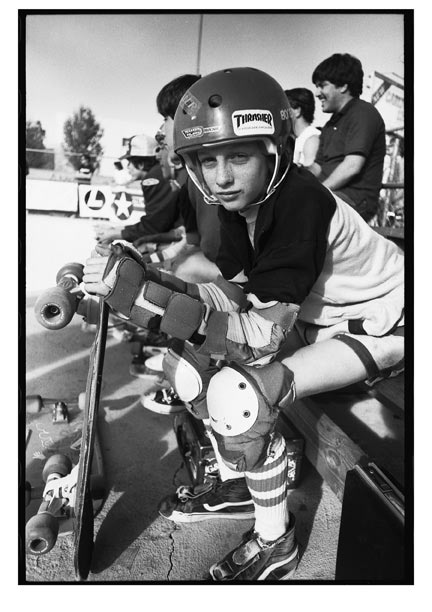 Glen E. Friedman Fuck You All November 6, 2010- December 31, 2010 941 Geary San Francisco, California