Ever been asked to paint a private castle? Pasta Oner x Point just did
Juxtapoz // Sunday, 22 Aug 2010
1
"We starting with graffiti before we were 15 years old," Oner tells us via email. "We just finished an interesting wall for a private collector of modern art at his magnificent castle."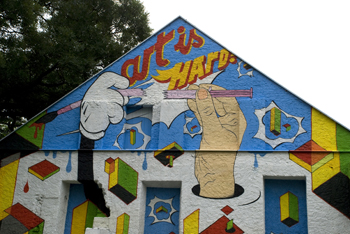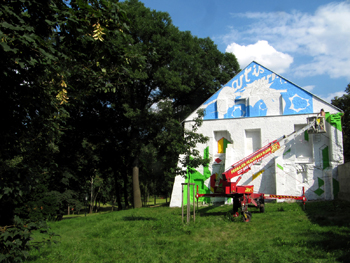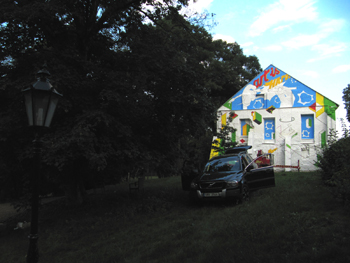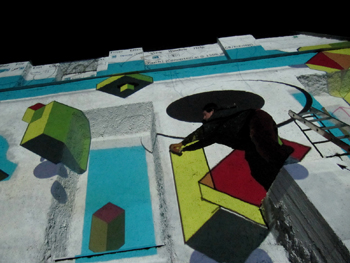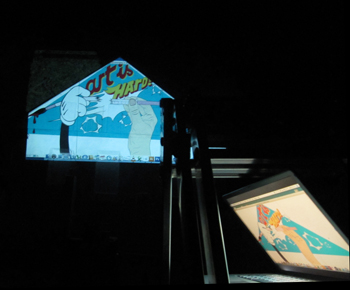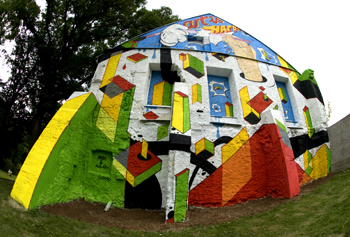 About the artists:
PASTA (*1979) is trailblazer of the Czech street art scene, acting as the publisher and editor-in-chief of the only Czech street art/graffiti magazine, Clique. He also took part in putting together the first Czech book, mapping out the evolution of graffiti in the Czech Republic – In Graffiti We Trust. He adorns the streets with screen prints, stickers, a flood of posters with striking texts, and subvertising. As is however already typical for his generation, he does not limit himself only to intervening in the urban space and its furnishings, and has also moved into galleries and classical artistic disciplines with complete ease.
He has a clean graphic style with roots in American pop-art and advertising of the 1960s, and his work makes reference to Andy Warhol, Roy Lichtenstein, or Claes Oldenburg. An integral part of his work is frequent depiction of a tube of paste in various "life" situations. Recently he has been entertaining himself and club-goers as a DJ, and for a short time he and Point had a radio show about the Czech graffiti scene. He occasionally designs clothing and products.
POINT (*1978) aka Cakes has been through two Prague arts universities and travelled through graffiti festivals in places such as Berlin, Moscow, Manchester, Amsterdam and Gothenburg. In 2008 he organized a large-scale international street art and graffiti festival in the Czech Republic called NAMES (www.namesfest.net). He is among the legends of the Czech scene (DSK crew). Not only does he engage in classic graffiti, with a talent for dynamic, colourfully playful compositions, be he also creates street art objects of various formats, does not fear experimentation, and thus successfully pushes the boundaries of the field. On canvas he reduced his sweeping graffiti style to concentrated minimalist expression in the vein of Piet Mondrian.
In recent years his work has partially moved into a gallery setting, but he certainly has not ceased mingling in the urban space. Among his unforgettable works are his Memorial to Victims of Graffiti, which he placed in a highly frequented location in Prague in 2007, his 3D "pointík" sculptures (little coloured dragons made up of the letters of POINT) on the ledges of dozens of buildings, and numerous colour pieces around the whole Czech Republic.
www.onepoint.cz