Evah Fan and Brendan Monroe do a Madlib
Juxtapoz // Tuesday, 02 Nov 2010
1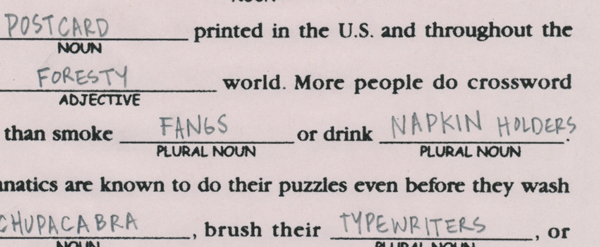 Fine artists Brendan Monroe and Evah Fan are married and live in Stockholm, Sweden. Both have been in Juxtapoz Magazine this year, and both were interviewed by contributing writer Kristin Farr. In honor of this, we had Brendan and Evah participate in a Madlib.
Kristin Farr writes, "In 2010 I had the honor of interviewing both halves of laid-back artist power couple, Evah Fan and Brendan Monroe. The artists have been sojourning in Sweden for the past year, acclimating to the snowy, winter weather and discovering quirky Swedish-isms.
As you may remember from Evah's feature (Juxtapoz #117), she has a fondness for cold weather, and she also has a special place in heart for Mad Libs. With this in mind, I sent Brendan an authentic Mad Lib so he could ask Evah to fill in the blanks. As you can see in the final results, Evah unknowingly invented another "Fresh word game" called "Criss-Crossed Libs." And you thought she was only a painter."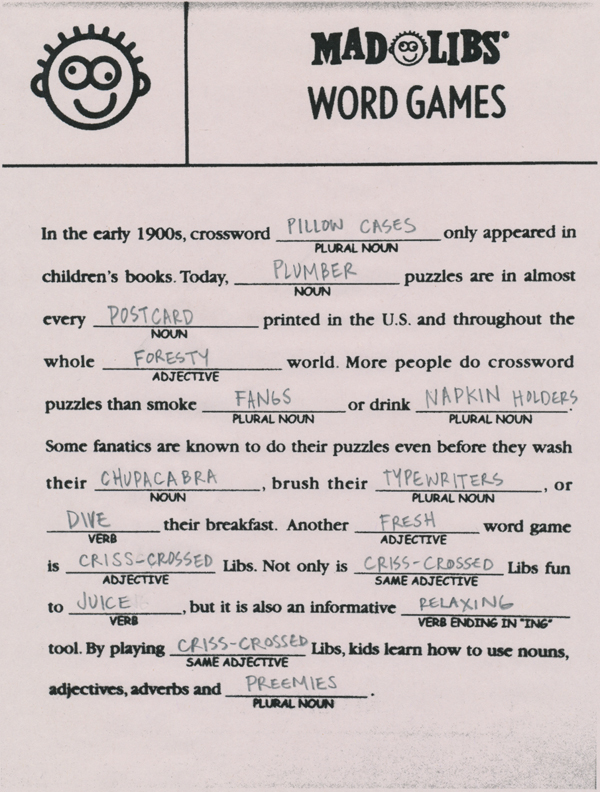 www.potatohavetoes.com
www.brendanmonroe.com