Estevan Oriol, Jeremy Fish and others Create Original Works for Square Enix's DEUS EX: HUMAN REVOLUTION
Juxtapoz // Tuesday, 21 Jun 2011
1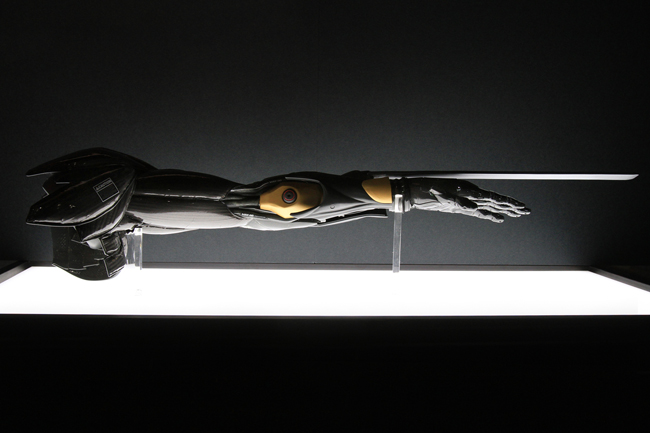 Estevan Oriol, N8 Van Dyke, Sam Flores and Jeremy Fish Create Original Works for NYC Exhibition, Inspired by Square Enix's Highly Anticipated
DEUS EX: HUMAN REVOLUTION
Today, we can finally share details around an upcoming art project that we've been working on with Square Enix, for the launch of the next iteration in their popular DEUS EX video game franchise, DEUS EX: Human Revolution. We've partnered with Square Enix's creative team to select nine contemporary artists, from across the country, to create original woks based on the DEUS EX: Human Revolution storyline.
The game's futuristic storyline explores the moral and ethical perils of artificial body augmentation. Each artist will create one poster style image, inspired by either the pro-augmentation or anti-augmentation factions as seen in DEUS EX: HUMAN REVOLUTION for the exhibition's opening at the Wooster Street Social Club in New York City on July 28. Artists participating in the show are:
•    3rassiere
•    Estevan Oriol
•    Eyeone
•    Jeremy Fish
•    Jorge Alderete
•    N8 Van Dyke
•    Rico Deniro
•    Robert Abeyta, Jr.
•    Sam Flores
Check back here for more details as we're trying to get our hands on some exclusive "making of" videos from our friends at SA Studios who are spearheading the show with Square Enix, and we'll be onsite opening night in New York City to capture photos and videos from the artists and attendees. DEUS EX: Human Revolution hits stores on August 23 and will be available for Xbox 360 and PlayStation 3. 
The image above is a "Life-size augmented human arm, inspired by the DEUS EX: Human Revolution world, which was unveiled during the Electronic Entertainment Expo in Los Angeles earlier this month."