Estevan Oriol and Eriberto Oriol Screen Printing @ Modern Multiples Video
Juxtapoz // Monday, 03 Oct 2011
1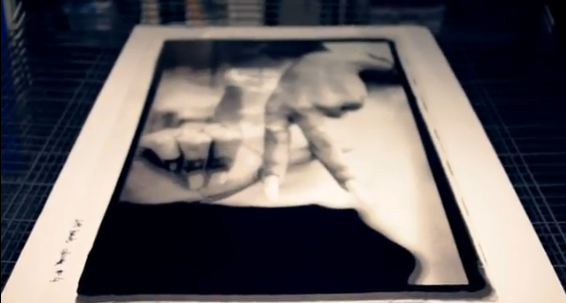 Juxtapoz friends Estevan Oriol, his father Eriberto Oriol, and Modern Multiples' Richard Duardo all make appearences in this video of the Oriol's creating screenprints. Eriberto also discusses a lot of the stories and inspirations behind some of the prints, including a story about Los Angeles railyards.
Stay tuned in the magazine for pieces on Duardo and
Modern Multiples
as well as a piece on photograhper, Eriberto Oriol.