ESPO Tears Apart White Walls
Juxtapoz // Wednesday, 18 Nov 2009
1


During their stay in San Francisco, the artists left the gallery only to stock up on coffee. With their faces covered in gas masks, they were most often seen hovering over enamel paint and aluminum sheets.
One morning, they opened the gallery to find each wall covered from floor to ceiling with tags, drawings, and messages.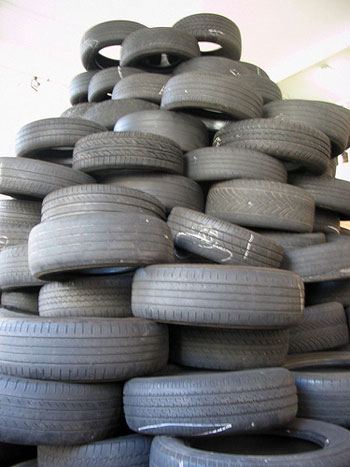 That looks like 30 feet of tires, give or take a few inches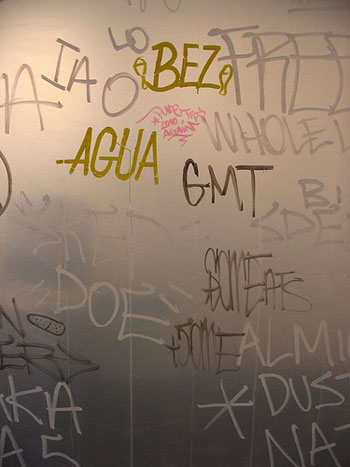 A large part of the installation week was also dedicated to the gathering of hundreds of tires, erected into a 30-foot pyramid at the entrance to the gallery.  

ESPO's show will be on view through December 3rd, 2009 at White Walls in San Francisco. See the show online here.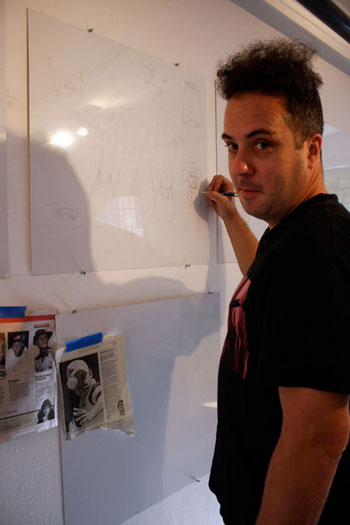 ESPO gives us a smirk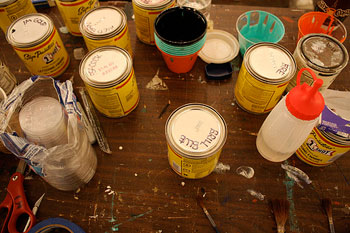 Tools of the trade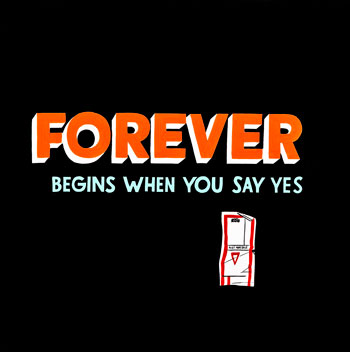 Well said