Image Gallery
éS' New Manwolfs Shoe by Corey Adams and Alex Craig
Juxtapoz // Friday, 29 Jul 2011
1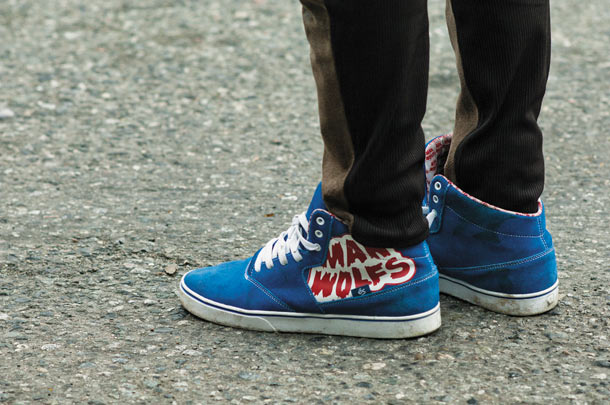 éS' new Manwolfs shoe designed by filmmakers Corey Adams and Alex Craig has officially dropped, so—naturally—why not release a short film in conjunction with, surrounding a day in the life of wearing said beastly shoes. I spoke with Corey and Alex about the burden of their creativity. So here's your Casual Friday morning at-work fuck off. —Erin Dyer
Be A Manwolf Today from éS Skateboarding on Vimeo.


Tell me about the video and its making of. What was your inspiration and concept behind it relevant to the shoes?
Corey Adams: Well we wanted to make a video piece to sell footwear. It had always been a dream.
Alex Craig: So we persuaded éS to make us a shoe and give us some money to make an advert for them.
Corey: Kids these days just don't get many opportunities to put extravagant excellence on to their footsies. We saw a niche and went for it.
Alex: Luckily we had the use of the all the laboratory staff at éS to help us design and perfect the ultimate shoe for comfort and grace.
Corey: And with the Manwolfs slogan being "Kick to Kill," we realized that you need a nice piece of leather and rubber on your foot to really kick someone. Their other slogan being "Kiss to Kill," to really get a good kiss on your sweet one's lips you want to be confident your going to have the traction of a good shoe. That all sounds relevant
Alex: The color scheme was also something that took a long time to perfect,  and I feel is key to the overall effectiveness of the shoe.
Corey: We had people in the jungles for weeks trying to find the perfect pantones.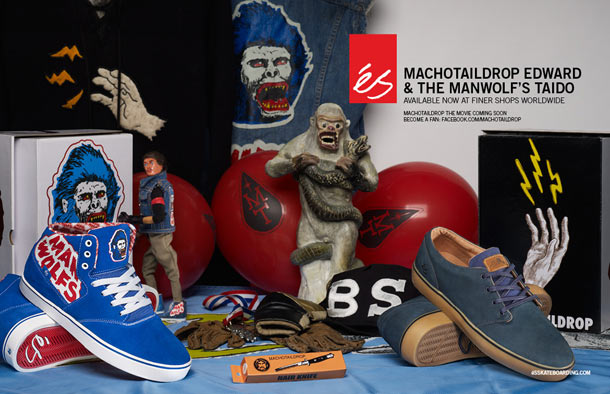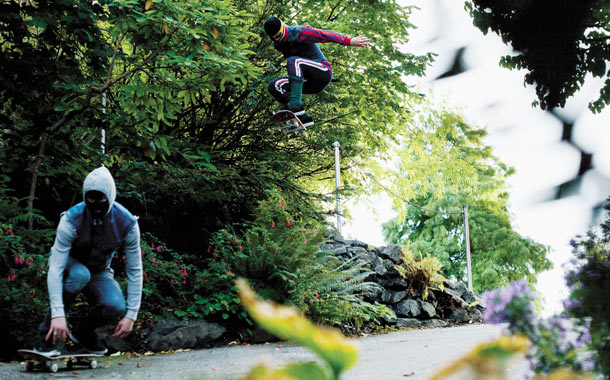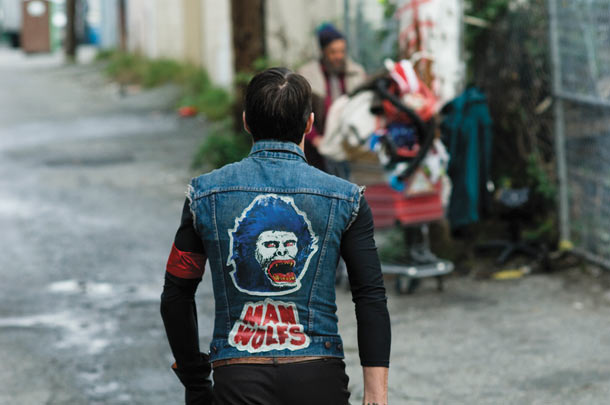 How long did it take you to film all the footage? What really went down during filming?
Corey: We started filming on the full moon of November.
Alex: The footage was gathered sporadically using whatever means we had close by. Special contraptions, men with sturdy legs, things like this.
Corey: We had a large three-wheeled motorcycle and a stunt Matt. From there we knew we possessed the necessary elements for some carnage.
Alex: We always knew the trike would take center stage.
Corey: There were a few close calls driving the trike on the highways with no helmet. But, we filmed everything without permits and a complete disregard for safety.
Alex: It was all fairly straight forward and below board
Corey: Really standard practice.
Corey: One notable thing was that we returned to the location where just eight years ago while we were shooting our epic Swamp Donkey, a man charged his large truck at us and demanded we leave the premise. He claimed we were involved in satanic practices and said he had been watching us through the scope of his gun all night.
Alex: We went back to the very spot of this incident and blew up the manwolf leader with high explosives as a form of retribution and cleansing.
Corey: He must have felt how powerful we were this time cause he never showed his face.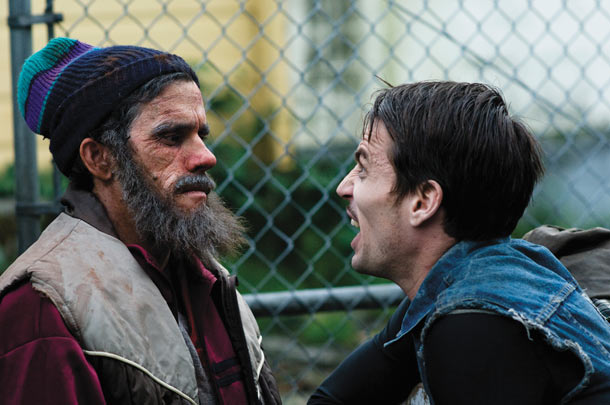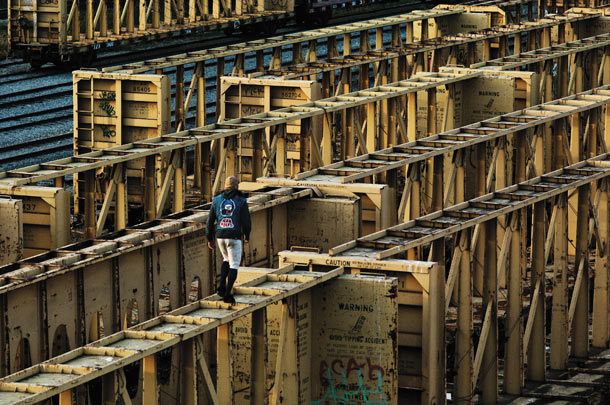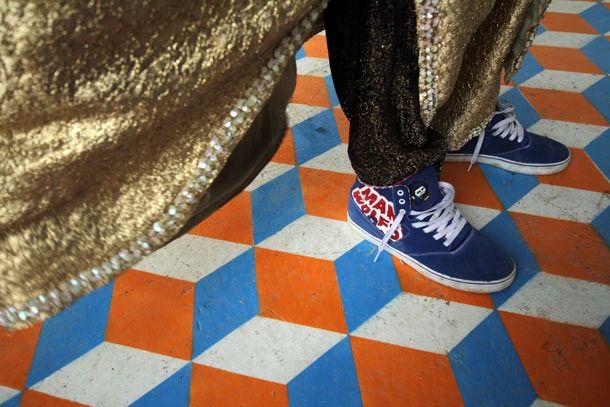 You're filmmaking artists that create entertaining projects for people to enjoy, peppered lessons learned from working with your friends. Share with other skating artists of the world what they need to know about you and making rad vids.
Corey: As far as what we can tell you about making films I'm not sure. We just seem to keep making the same mistakes every time. Our advice to others would be stay consistent.
Alex: There are more questions than answers.
Corey: Even when you're in the shit and you think you've blown it, you haven't. Just keep fucking it up more, and from there some type of ornate beauty will rise from the pile of shitte you have managed to muddle yourself into.
Alex: There's an old scots saying that my wife's late grandmother would apply to everything, and that is: Dirt flies high. Make of it what you will. I tend to stick by it.
Corey: So just get in there and get dirty. Don't stand around talking about it being afraid 'cause you have no idea what you're doing. There's enough shitty work out there that if your work really sucks, then at least you'll have lots of company. Be glad that your just starting out and know nothing. Wait till you've produced a body of work and then realize you still have no idea of what you're doing.
Only then will the true goods rise to the surface. And if at least one of your close friends hasn't tried to slit your throat, then you need to be trying harder.
Alex: It's a savage world.
Corey
: Like an opera of the savage.
All photography by

Gordon Nicholas.
facebook.com/?manwolfs
facebook.com/?eSskateboarding