Erik Otto for RED BULL RIDE + STYLE
Juxtapoz // Tuesday, 26 Apr 2011
1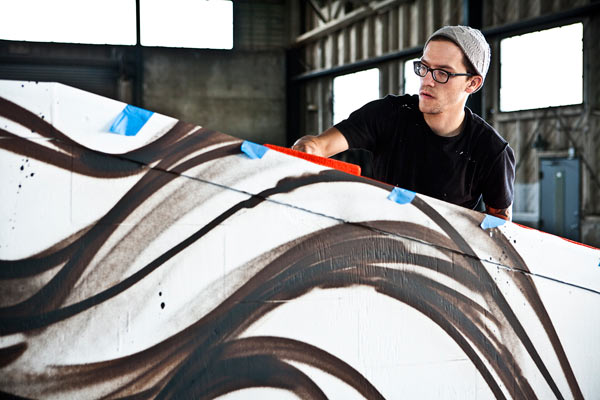 San Francisco's Justin Herman Plaza will set the scene for a collision of fixed gear biking and urban contemporary art Saturday, April 30, for the Red Bull Ride + Style event, with obstacles designed and by local artists Erik Otto, Aaron De La Cruz, Nate Van Dyke, Arlo Eisenberg, and a custom installation by Mark Grieve and Ilana Spector. More than 50 riders from fixed gear meccas SF, Portland, and New York will descend upon the City to compete, as well as riders from Japan this Satuday.


As a collective, Otto, De La Cruz, Van Dyke, and Eisenberg merge their styles to bring life to the freestyle event via a clever juxtaposition of objects that will play with the elements of space, dimension, and movement. "I was initially inspired by the thought of creating large-scale work," Otto said when asked about his first reaction to the project, "that could interact with the elements of the event—three-dimensional surfaces, movement of riders, and an outdoor setting."


I spoke with Erik about his involvement, and what really makes him tick as artist. —Erin Dyer
All photography by Randy Dodson. Interview by Erin Dyer.

Stay tuned tomorrow for more photos of Aaron De La Cruz, Nate Van Dyke, and Arlo Eisenberg.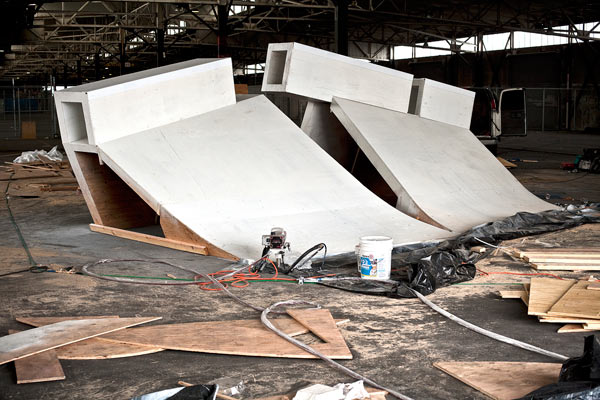 What portion of art are you creating for the Red Bull Ride + Style this weekend?

I'm one of six artists selected to develop an artistic style to the event. We will collaborate to paint the three-dimensional obstacles in the course, as well as have artwork on display.


What about the event stoked your fire to participate?

It was the chance to present my work in an unconventional way and participate in something that's so new and fresh.


How's it going working alongside follow artists Aaron De La Cruz, Nate Van Dyke, and Arlo Eisenberg, Mark Grieve and Ilana Spector? Did you know them each previously?

Should be cool, and maybe hectic at times. I'm familiar with everyone's work, but don't know each other's working styles. Aaron and I have been planning to collaborate for a while so this comes at a perfect time. The fact there is four of us will help make sure we get this done in time too.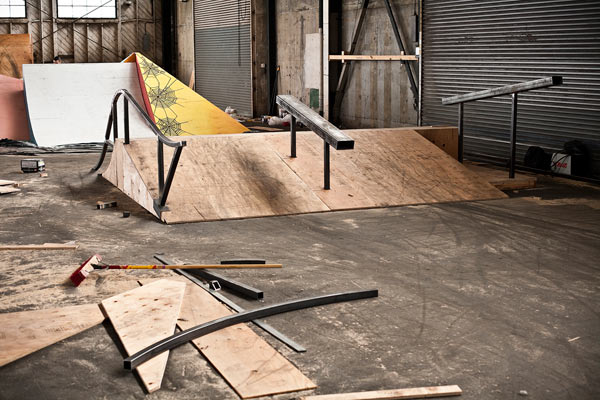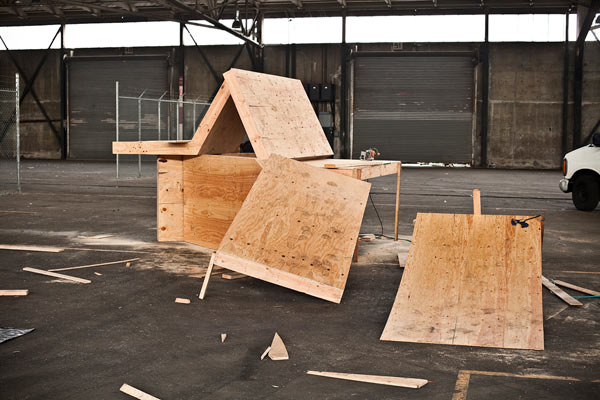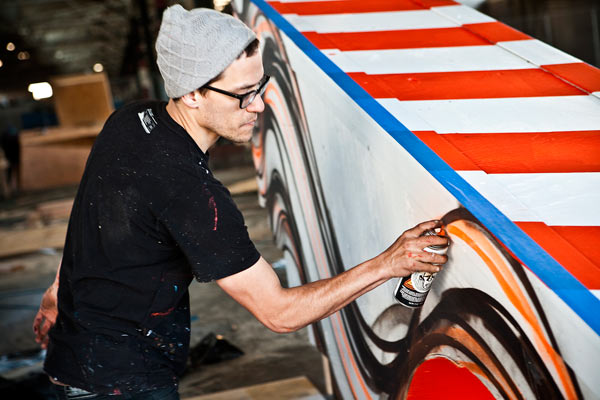 Here are some quick-hit questions we call Firing Line:

Name: Erik Otto
AKA: Otto
Age: Old enough
Art specialty: Resident reclaimer
Lives in: San Francisco
Current project: Empty storefront window installation for SF Arts Commission on Market at 6th Streets
Biggest inspiration: Eternal life
Proudest accomplishment: Choosing to do what I love and going for it
Show/event you wish you were apart of: Venice Biennale
Art bros: The other dudes in this event. VESL crew. HB
Longest art bender: I've done a few straight-through, 24-hour work days when necessary, but those are far and few between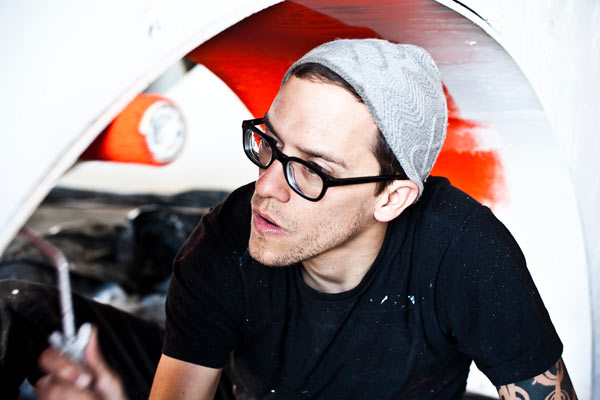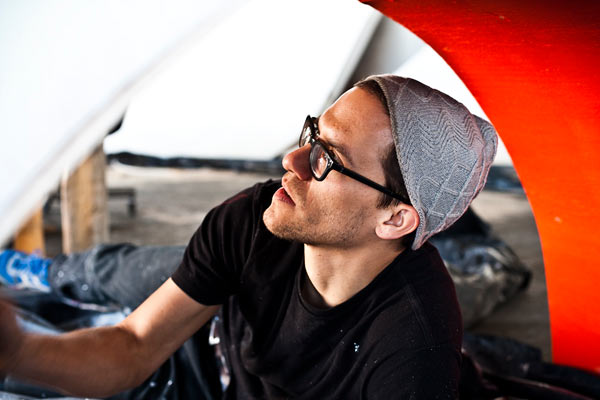 Best thing about being an artist: Anything's possible
Worst thing about being an artist: People think you're lazy
Artistic achilles heel: Laziness
Paint it or blog it: Paint first, blog it later
Hobbies: Music, biking, exploring my city
Favorite hang out outside my studio: In a park. Any park
Best attribute: Organized
Worst habit: I forget to eat
Books or the Internet: Both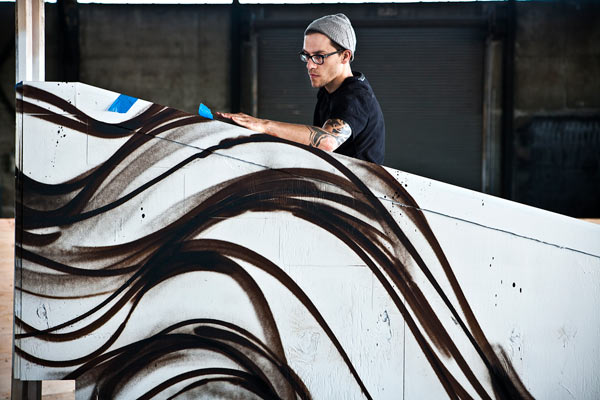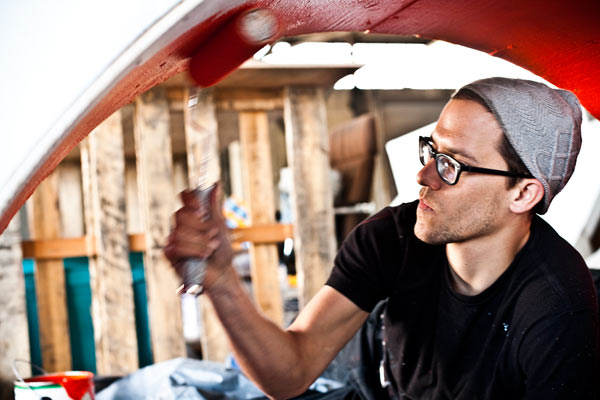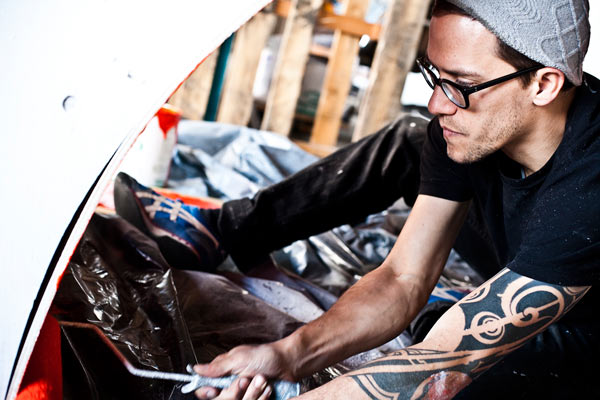 If I weren't an artist, I'd be: Production designer, architect, or one of those people that hike/camp for months just to get the photographic shot of their lifetime
Pay attention to (artist and/or art movement): Both
Make a quick mil versus life-spanning success: Life-spanning success, most definitely
Last big purchase: A last-minute flight to New York
Recently sold: Something I created
Outdoor art or gallery setting: Both
Favorite art destination: NYC, as of yet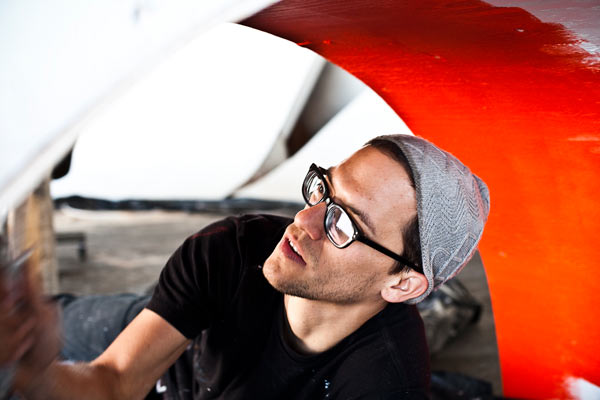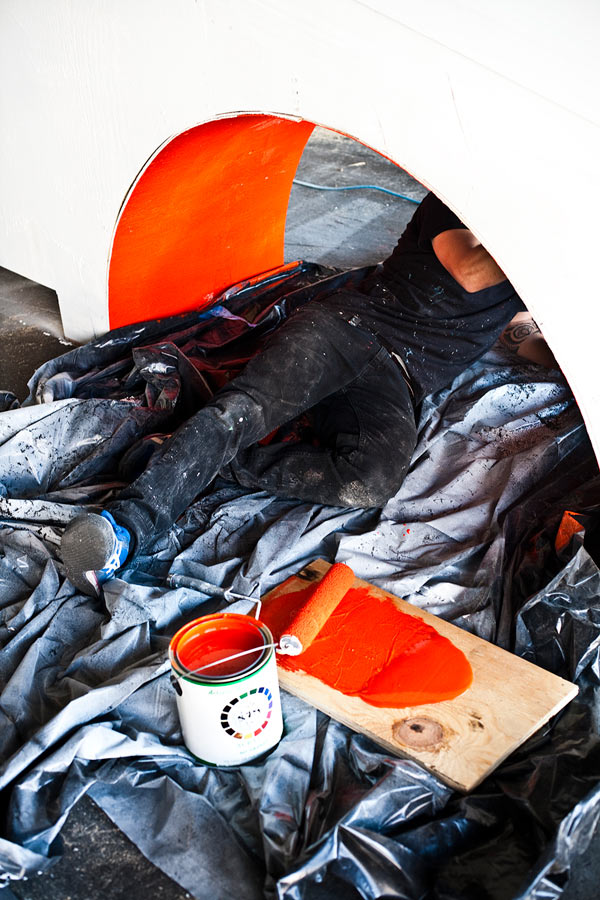 Most artistic city in the world: Don't know—I need to travel more
Artist's style farthest from mine but I envy: Olafur Eliasson
I create best when: My bills are taken care of and I'm left alone for long periods of time
I hit a creative block when: I haven't eaten a meal in a while
Motto: Enjoy life, even when it's raining shit
Advice: Inspiration is for amateurs, the rest of us get to work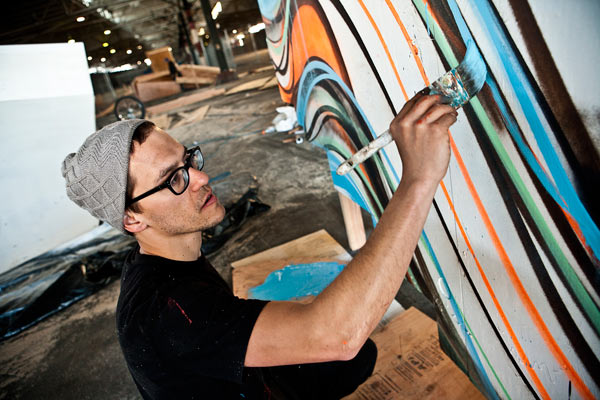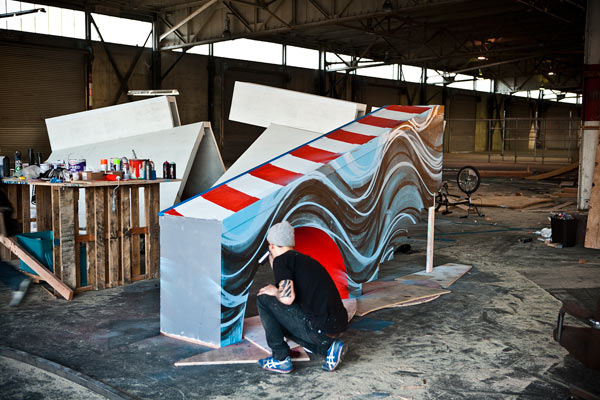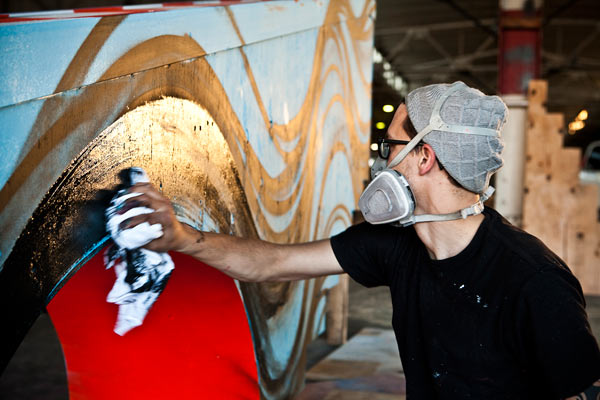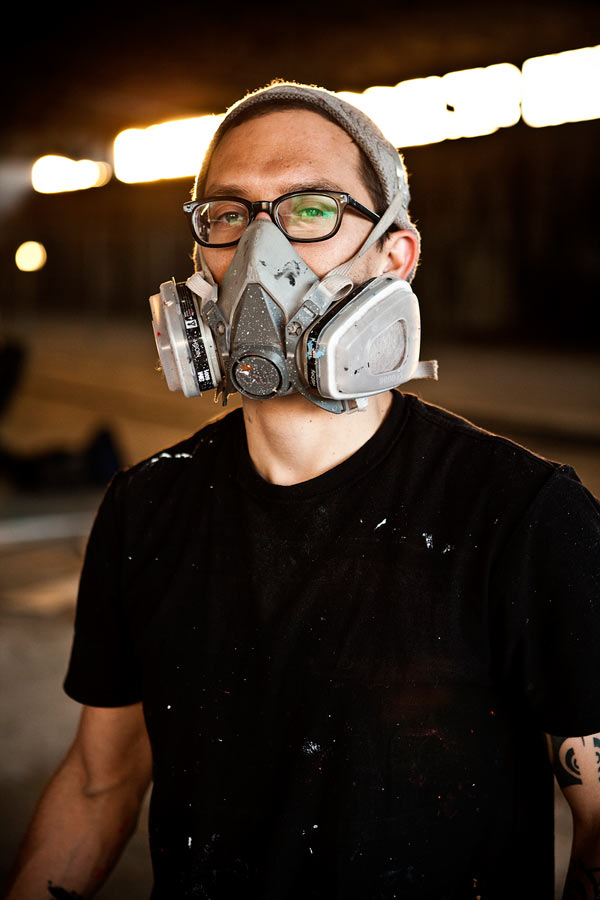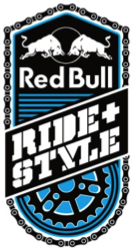 Red Bull Ride + Style is free and open to the public, beginning at 12pm on Saturday, April 30, and ending at 4pm. A bike valet will be available for guests and spectators by San Francisco Bike Coalition. For more information, visit
www.redbullusa.com/rideNstyle
, on Facebook http://win.gs/rideNstyle, follow on Twitter @redbullSFO / #rideNstyle.
www.erikotto.com/