Ericailcane piece pops up on beach in Bolinas, California
Juxtapoz // Tuesday, 16 Nov 2010
1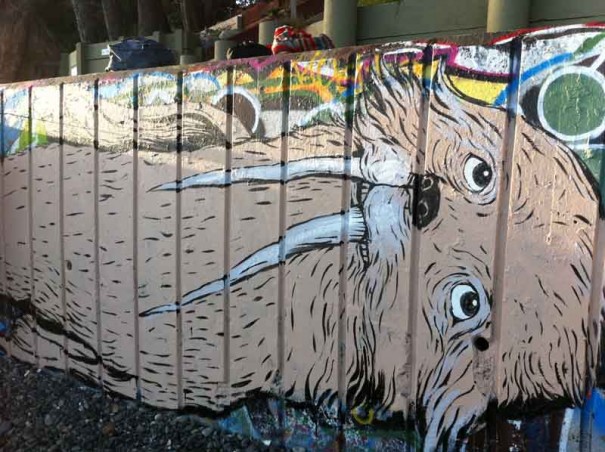 We just saw these pictures as we were about to wrap up the day. Looks like Italian artist and muralist, Ericailcane, who has been in the San Francisco area for his solo show, "We Were Living In the Woods," at FIFTY24SF, made it up north to Bolinas, California to paint on the iconic walls on the beach.

You may remember that Barry McGeen and Clare Rojas had a joint show at the Bolinas Museum this past summer, and Bolinas has always been a stop off for graffiti artists and muralists to paint on the cement walls that stand right on the ocean. Ericailcane definitely added a little something extra to scene, focusing on his iconic animals instead of a name piece.

We may have to head up to Bolinas before it gets painted over.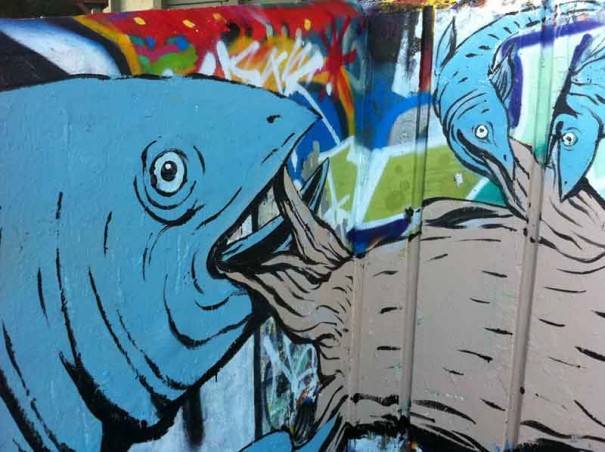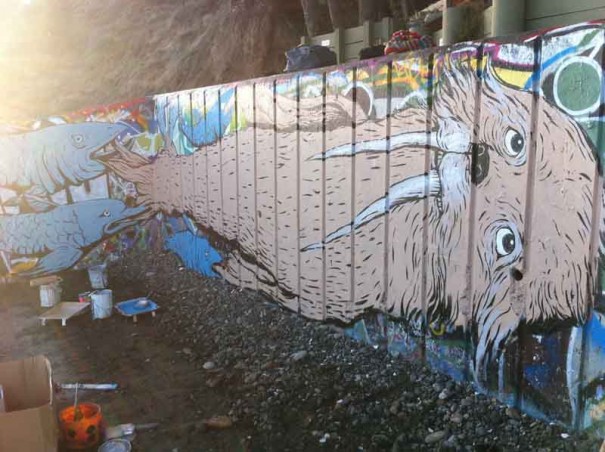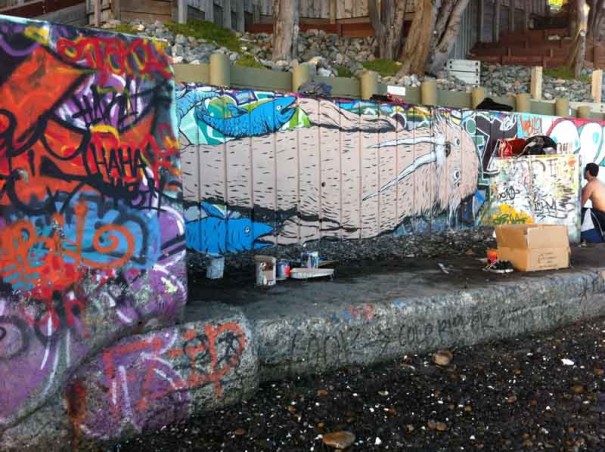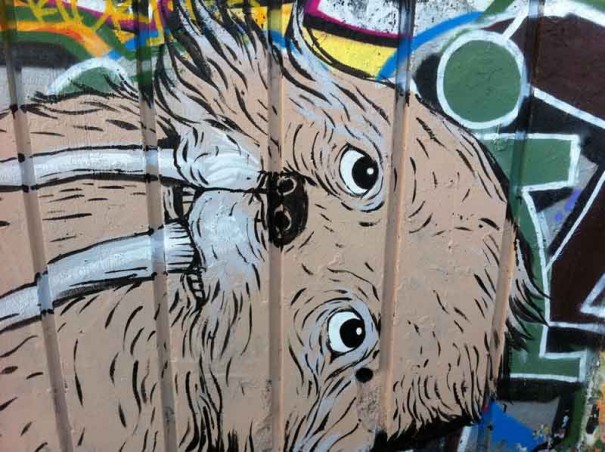 All images courtesy of The Citrus Report and FIFTY24SF.